2 Views
Top 5 Debuts From the 2016 New York Auto Show
March 29th, 2016 10:03 AM
Share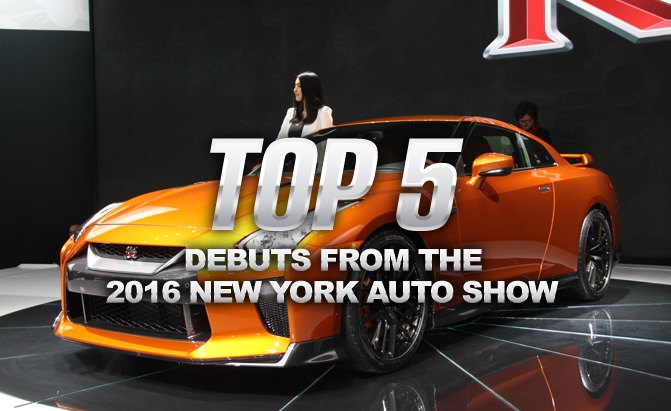 { "id": "13153246", "alt": "", "title": "", "video_link": "https://www.youtube.com/embed/S12xhFkj0g4", "youtube_video_id": "S12xhFkj0g4" }
{ "width": 634, "height": 357, "showRelated": true }
The press days of the 2016 New York Auto Show are all wrapped up, and although it was a somewhat quiet show with no real blockbuster debuts, there were a handful of significant reveals here.
The New York event has a tough time because it is the first show after the Geneva Motor Show, where Bugattis and Lamborghinis come out to play. Geneva is a hard act to follow. But still, here are the Top 5 debuts from this year's New York Auto Show.
5. Acura MDX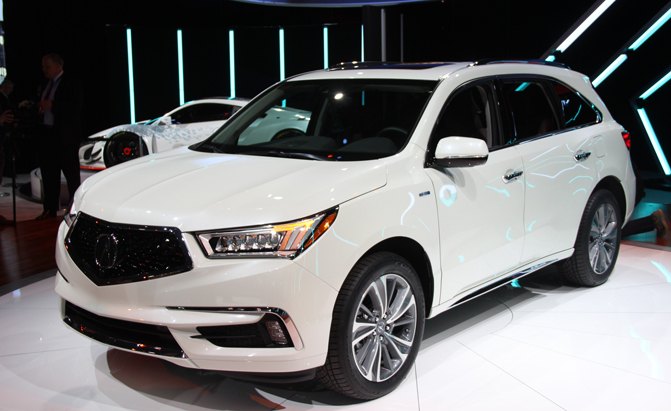 Far from the most exciting product at this show, the Acura MDX is nonetheless a vehicle people actually buy, and in volume. For 2017, it gains the brand's new Diamond Pentagon Grille design that was first seen on the stunning Precision Concept, and an available hybrid powertrain that's more powerful and efficient.
MORE INFO: 2017 Acura MDX Gains New Face, Tech and Power
Tying for fifth place is another people-hauling vehicle we just couldn't leave out: the Lincoln Navigator Concept. This design study features a 3.5-liter V6 engine with more than 400 horsepower. But its biggest claim to fame are those roof-hinged supercar-like gullwing doors, which open to reveal a spacious cabin. Oh, and like a house, it has a flight of stairs to get in.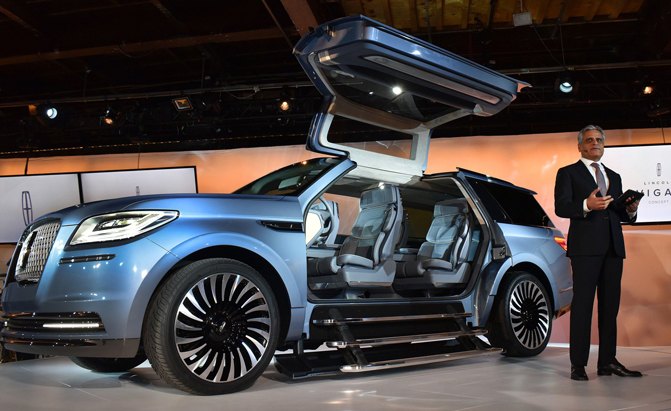 ---
4. Nissan GT-R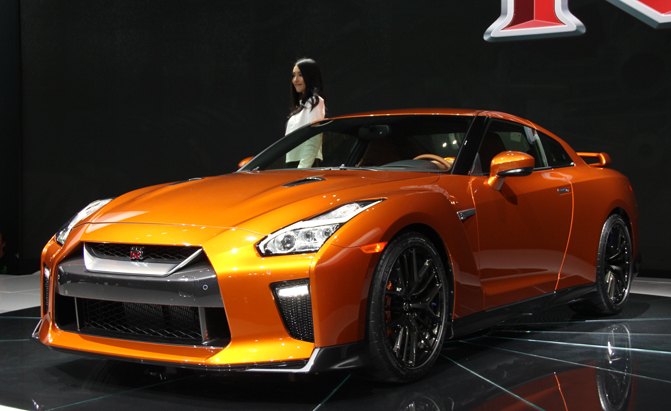 Next up is the 2017 Nissan GT-R. This supercar has been refreshed, likely for the last time before an all-new version launches. It gains a V-Motion grille, reworked interior bits and a slight power boost. Its 3.8-liter V6 has been tweaked to deliver 565 horsepower and 467 lb-ft of turbo torque.
MORE INFO: Nissan GT-R Undergoes Most Significant Change Since its Introduction
---
3. Genesis New York Concept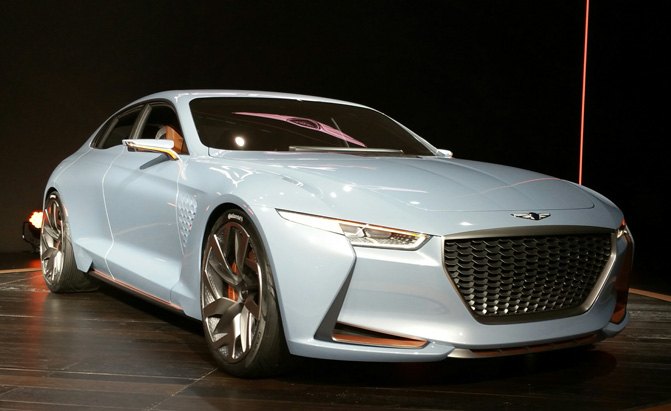 The Genesis New York Concept could indicate what a BMW 3 Series competitor from Hyundai's new premium brand could look like. Power is provided by a 2.0-liter turbocharged engine with 245 horsepower and the bodywork and interior are particularly dramatic. Genesis says this hybrid sport sedan could hint at the upcoming G70.
MORE INFO: Hyundai Unveils Genesis Hybrid Sport Sedan Concept
---
2. Chevrolet Camaro ZL1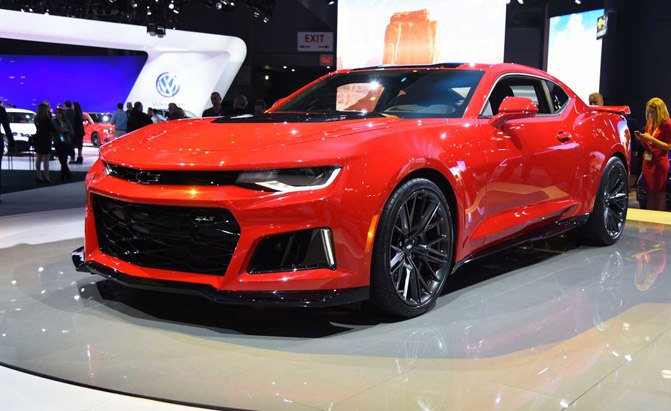 Chevy has bought back its high-powered ZL1 Camaro. Why does it make this list? It's powered by the same supercharged V8 that's in the Corvette Z06 and Cadillac CTS-V, which means it sounds incredible and is fast as hell. In this muscle car, the V8 puts out 640 hp and 640 lb-ft of torque and besides a more aggressive look, the ZL1 gets a whole host of performance upgrades that are sure to make those lap times even faster.
MORE INFO: 2017 Chevy Camaro ZL1 Arrives with 640 HP Sent Through 10 Gears
---
1. Mazda MX-5 Miata RF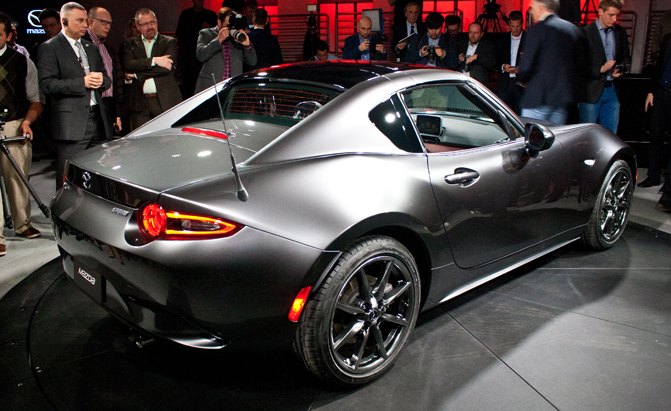 Taking the top spot for the best debut at this year's New York Auto Show is the Mazda MX-5 Miata RF, which stands for retractable fastback.
Just look at it! The convertible, which gets a retractable hardtop and fastback styling, looks beautiful and the response from the public has been really positive. At the reveal, people actually cheered and gasped when the car came out, so it was definitely the coolest/sexiest reveal at this year's New York Auto Show.
MORE INFO: Mazda MX-5 Miata RF Hardtop Revealed Looking Damn Sexy
Published March 25th, 2016 12:54 PM
Popular Articles
Latest Comparisons
Car Buying Tools