1.1K Views
Is an Allstate Vehicle Service Contract Worth It?
August 25th, 2023 3:29 PM
Share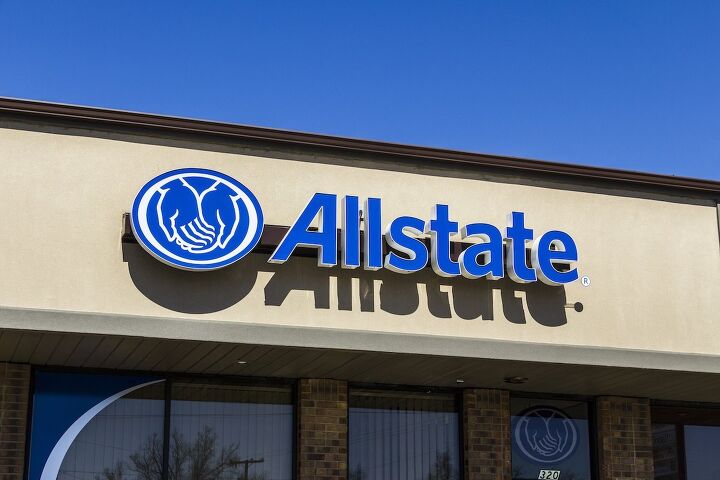 To learn more about our editorial integrity policy and how we make money through affiliate partnerships, read our full disclosure here.
---
While Allstate is known primarily for its auto insurance policies, the company sells other vehicle protection services as well. But is an Allstate vehicle service contract the best coverage for your car?
In this article, we'll discuss Allstate's coverage options, customer service reputation, and more. We'll also take a look at how Allstate vehicle service contracts stack up against coverage from the best extended car warranty providers in the industry.
You can use the buttons above to request quotes from some of our top recommended providers.
| | |
| --- | --- |
| Pros | Allstate is a popular national provider with a full range of extended coverage options. |
| Cons | Allstate does not specialize in warranty coverage, and contracts are only available through dealerships. |
| Bottom Line | If you're already an Allstate customer, an Allstate vehicle service contract may be worth considering. |
Allstate Vehicle Service Contract Review: 3.5 Stars
An Allstate vehicle service contract could be worth considering if you already have an Allstate insurance policy. The company is well-known and financially stable, which can give drivers peace of mind knowing that all approved claims will be paid out. However, this doesn't necessarily make it your best extended auto warranty option.
If you aren't already an Allstate customer, you can only purchase a contract through a participating dealership. In this case, we recommend going with a reputable extended car warranty company that can offer more flexibility in terms of coverage and costs.
Allstate Vehicle Service Contract Highlights
| Overall Rating | 3.5 |
| --- | --- |
| Reputation | 4.0 |
| Coverage | 3.7 |
| Price | See dealership |
| Transparency | 3.0 |
| Customer Service | 3.4 |
Allstate is well-known for its insurance policies and memorable commercials, but the Illinois-based provider also sells a suite of extended auto warranty plans.
Founded in 1931, Allstate has a lengthy history of protecting drivers against every type of car repair cost, from collision-related damage to mechanical breakdowns. Read on to find out more about Allstate vehicle service contracts.
What Does an Allstate Vehicle Service Contract Cover?
Allstate offers four levels of long-term vehicle repair coverage. Plan options are only available for vehicles under four years old and with less than 50,000 miles. Allstate vehicle service contracts pay for 100 percent of covered parts and labor, according to Allstate.
The components covered by each Allstate vehicle service contract are as follows:
| | Basic Care | Standard Care | Preferred Care | Premier Care |
| --- | --- | --- | --- | --- |
| Engine | ✓ | ✓ | ✓ | ✓ |
| Transmission | ✓ | ✓ | ✓ | ✓ |
| Drive Axle | ✓ | ✓ | ✓ | ✓ |
| Brakes | | ✓ | ✓ | ✓ |
| Suspension | | ✓ | ✓ | ✓ |
| Air Conditioning | | ✓ | ✓ | ✓ |
| Steering | | ✓ | ✓ | ✓ |
| Fuel Pump | | ✓ | ✓ | ✓ |
| Alternator | | ✓ | ✓ | ✓ |
| Ignition Coils | | | ✓ | ✓ |
| Fuel Distributor | | | ✓ | ✓ |
| Fuel Injectors | | | ✓ | ✓ |
| Cruise Control | | | ✓ | ✓ |
| Dash Gauges | | | ✓ | ✓ |
| Power Window Motors | | | | ✓ |
| Throttle | | | | ✓ |
| Headlamp Motors | | | | ✓ |
| Power Seats | | | | ✓ |
| Exclusionary | | | | ✓ |
Full contract details are not available on Allstate's website. You'll need to contact one of the company's partner dealerships for specific information on what's covered under each plan. Allstate vehicle service contracts are transferable "under specific conditions."
Each Allstate vehicle service contract includes the following benefits:
Towing: Up to $100 per occurrence
Lockout assistance: Up to $100 per occurrence
Emergency roadside services: Up to $100 per occurrence
Rental car, rideshare, or taxi reimbursement: Up to $40 per day for a maximum of seven days while repairs are being made
Trip interruption coverage: Up to $500 per occurrence for lodging and meals if a covered breakdown happens more than 100 miles from home
Through Allstate, you can also purchase the following specialized protection plans:
Signature certified wrap coverage: This plan "wraps" around a factory powertrain warranty to cover brakes, air conditioning, steering, suspension, cooling, fuel, and electrical systems.
Long-term powertrain wrap coverage: This plan adds coverage for brakes, air conditioning, steering, suspension, cooling, fuel, and electrical systems to an existing long-term powertrain warranty.
Tire and wheel protection: This plan covers repairs to tires and wheels if they are damaged by potholes, nails, or other road hazards.
Paint and fabric defense: This plan covers the application of ScotchgardTM Protector products to your vehicle's interior and exterior.
Allstate Vehicle Service Contract Cost
Allstate vehicle service contracts are sold exclusively through dealerships and directly to Allstate customers. All contracts include a $50 deductible.
If you're an existing customer, you can fill out a quote form on Allstate's website. If not, you'll need to contact a dealer to get a quote for your car. Either way, the final cost of your Allstate vehicle service contract will depend upon a number of factors, including:
Your vehicle make and model
The age and mileage of your vehicle
Your location
The coverage level you choose
The term length you choose
Quotes and Claims Processes
As mentioned, existing Allstate customers can contact the provider directly to add coverage. Or, any driver can get a quote through a participating dealership. Contract prices may be negotiable and could vary by dealer. If you purchase a contract through a dealership when you buy a new car, be aware that the cost of coverage may be included in your vehicle's financing, which means you'll end up paying interest on it.
If you already have an Allstate vehicle service contract and need to file a claim, contact Allstate customer service. A representative will guide you through the claims process, which entails taking your vehicle to a certified repair center and authorizing a teardown and diagnosis. If your claim is approved, Allstate will cover repairs for any parts included in your Allstate vehicle service contract.
Allstate Vehicle Service Contract Reviews and Ratings
Allstate is a well-known company with a solid national reputation. It was included on Fortune's 2021 list of the World's Most Admired Companies and currently holds an A+ rating from the Better Business Bureau (BBB).
There have been over 1,300 BBB customer complaints filed against Allstate, but this number is relatively small when you consider Allstate provides insurance products to about 16 million households nationwide. Additionally, most of these complaints are from drivers upset with their insurance coverage. We could not find any complaints about Allstate vehicle service contracts.
Top Recommendations for Extended Car Warranties
Allstate vehicle service contracts may provide quality extended coverage, but it's a good idea to shop around and compare plans and quotes from multiple providers. Be sure to look into options from our top two recommended extended warranty companies: Endurance and CARCHEX.
Endurance: Best Coverage
Endurance offers transparent contracts and extensive coverage options. The company's highest level of coverage is the Endurance Supreme plan, which gives drivers exclusionary bumper-to-bumper protection for nearly every major vehicle component.
All Endurance plans include comprehensive perks that are unrivaled by industry competitors. Endurance benefits include:
Roadside assistance
Tire repair and replacement
Key fob replacement
Total loss protection
Collision discount
Endurance mobile app
Since 2006, Endurance has quickly grown to become one of the largest third-party extended warranty providers on the market. Endurance warranty reviews are widely positive, indicating customers are satisfied with coverage, costs, and customer service experiences.
You can get a free, personalized quote from Endurance by clicking below.
Our rating: 4.6 out of 5.0
Endurance is our pick for best coverage with its comprehensive warranty options.
CARCHEX: Best For Used Cars
Since it started selling warranties in 2004, CARCHEX has built one of the strongest reputations in the extended car warranty industry. CARCHEX partners with prominent companies like CARFAX, RepairPal, Edmunds.com, and Kelley Blue Book. Its warranties are available in all 50 states, and CARCHEX holds an A+ rating from the BBB.
CARCHEX offers five levels of coverage ranging from a basic powertrain warranty to an exclusionary bumper-to-bumper contract. Coverage limits can extend as high as 10 years/250,000 miles, and CARCHEX prices are some of the lowest we've seen among our recommended providers.
CARCHEX stands out for its excellent customer service reputation. There are hundreds of positive CARCHEX reviews on sites like Trustpilot and the BBB, as well as numerous industry awards.
Click below to get a free CARCHEX quote for your vehicle.
Our rating: 4.4 out of 5.0
Our research found this provider to be the best for used cars.
Methodology
Our review team prides itself on sharing accurate and unbiased information with consumers. We have accumulated data from dozens of extended auto warranty companies to formulate our rankings of the industry's best providers. Companies receive a score out of 5.0 overall, as well as a rating in each of the following categories:
Price: Comparing providers can be difficult due to the many factors that influence cost. To determine this score, we employ a secret shopper analysis using different vehicles, mileages, warranty plans, and locations.
Coverage: A wide variety of coverage is essential to support the differing needs of customers. We take into account the number of extended car warranty plans available, term limits, exclusions, and additional benefits.
Customer Service: The level of customer service and care provided by an extended warranty company is an important consideration. Our review team sifts through customer reviews and complaints from reputable sources such as the Better Business Bureau (BBB) and Trustpilot. We also consider the responsiveness of each company's customer service team based on our secret shopper analysis.
Reputation: Good extended warranty providers consistently provide quality experiences. Our team takes into account BBB ratings and the company's history of reliable service when giving this score.
Transparency: Customers value a commitment to open and honest communication when it comes to vehicle service contracts. Our team of experts takes into account the availability of money-back guarantees and sample contracts.
Published November 25th, 2022 12:31 PM
Popular Articles
Latest Comparisons
Car Buying Tools