1 View
Ford Stamps Brand New '65 Mustang Convertible For SEMA
October 28th, 2011 1:13 PM
Share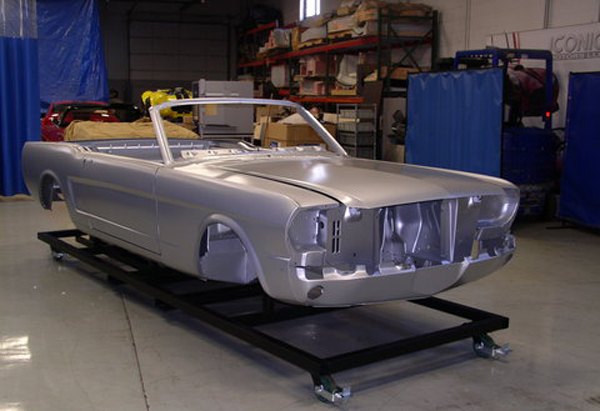 The glory days of the muscle car era may be long over, but die-hard fans of V8 powered American iron don't have to spend countless hours restoring oxidized hulks of decades-old metal anymore.
Ford will be showing off a brand new '65 Mustang bodyshell – yes you read that right – at the 2011 SEMA Show starting Monday, October 31st. Dynacorn International, an independent contractor used by Ford to stamp body shells, also creates brand new bodies for Ford Mustangs Chevrolet Camaro and Chevelle models as well as Dodge Challenger and Chevrolet Pickups.
With the new bodyshell (which costs around $15,000) and Ford's authorized parts dealer network, one could basically build an all-new vintage Mustang, configured as an original 1964.5, a 1965 or 1966 model. Such a car would be subject to various kit car laws, and would have to be assigned a special VIN number by one's local government, but for the hobbyist that wants the absolute best muscle car going, there's really no better option.
[Source: New York Times]
Published October 28th, 2011 12:45 PM
Popular Articles
Latest Comparisons
Car Buying Tools