1 View
Chrysler Gets Ready to Take on Canadian Auto Workers
October 15th, 2013 10:05 PM
Share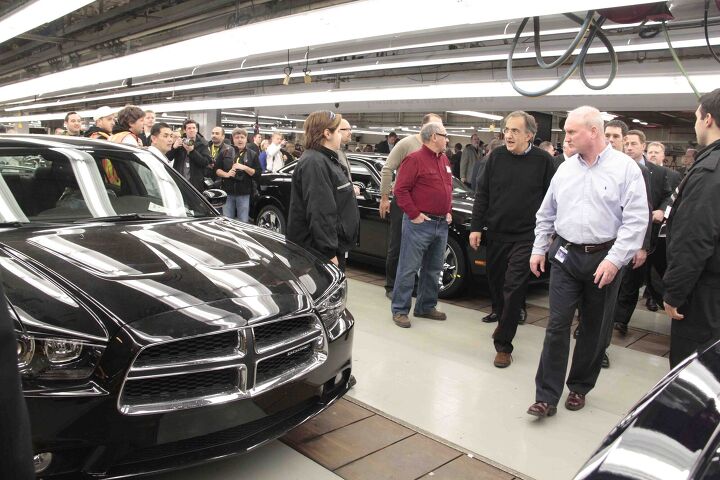 Having successfully worked with the United Auto Works union in developing a new contract in the US, Chrysler CEO Sergio Marchionne is now turing his attention north of the border, as the automaker gets ready to begin negotiations with UAW's Canadian counterpart, the CAW.
During a recent speech at the Canadian Institute of Chartered Accountants in Toronto, Marchionne declared in reference to the current CAW situation, "you cannot have all things, you cannot have a strong currency, you cannot have an uncompetitive wage rate and then expect Chrysler or all the other carmakers in this country to keep on making cars in this country and be disadvantaged."
Officially going on the record before negotiations actually begin has become a Marchionne hallmark, as he took a similar stance in the US and also in Italy with Fiat.
Both the UAW and CAW have repeatedly pushed for a two-tier wage system, something the Chrysler CEO is against, believing it results in entitlement over productivity. "If we're all in the same boat, then if I'm doing well I will pay you much more than you would have got as a tier one," he said. "But if we're in the sewers, don't expect your role preserved when everyone else is drowning."
Marchionne has floated the idea of possible incentives or profit sharing, yet he's also firm on his stance that Canadian production costs for Chrysler vehicles need to be brought in line with those of the US. At present, Canada produces some of the most profitable vehicles in the company portfolio, namely the full-size, rear-drive LX cars in Brampton, Ontario and the Chrysler minivans in Windsor, however for the company to continue investing in Canada, he's adamant that concessions need to be made.
However, some, including the president of Local 444 in Windsor, Rick Laporte, see Marchionne's remarks as a threat and are unhappy at his very public commentary on the subject. I'm a little pissed off," Laporte told the Windsor Star. "I'm just surprised that he goes to the press and says those kinds of things. I can go out and say a lot of nasty things too, but I choose not to because I prefer to be professional and have those kinds of conversations one-on-one with him."
[Source: Left Lane News]
Published November 23rd, 2011 8:00 PM
Popular Articles
Latest Comparisons
Car Buying Tools