10 Views
2020 Nissan GT-R Will Be a Hybrid With Hypercar Performance, GT-R Expert Predicts
March 29th, 2016 3:33 PM
Share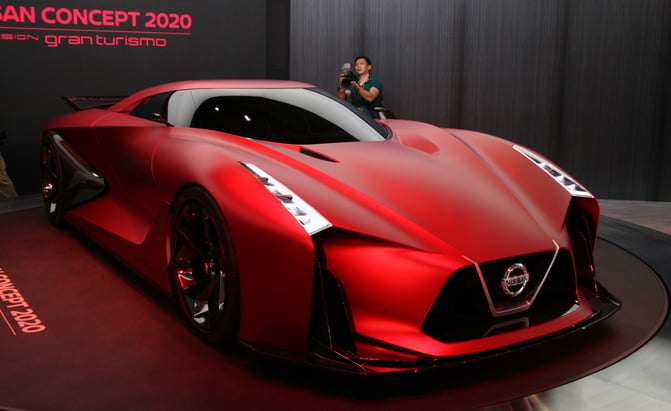 The final refresh for the R35-generation 2017 Nissan GT-R was just unveiled, and although it may not look that different to the average passerby, Matt McCulloh was still more than impressed.
McCulloh is the co-founder of the North American GT-R Owners Club and helps run the GTRLife Forum. He has owned three GT-Rs and currently drives a 2015 Nissan GT-R NISMO with serial number 1, which is the first GT-R NISMO built for the U.S. His daily driver is a Nissan Juke NISMO RS.
He shared a few thoughts with AutoGuide.com on the refreshed GT-R:
"It looks very much like a car that exists in 2016 versus the original design in 2007," he said. "It's almost nine model years old now, and they did very specific things to make it more competitive with some of the other trends you're seeing in the industry. Overall, it's a sharper, more angular car in general."
ALSO SEE: Nissan GT-R Undergoes Most Significant Change Since its Introduction
He said Nissan GT-R designer Shiro Nakamura pulled a lot of inspiration from the Concept 2020 Vision Gran Turismo as well as the Proto concept unveiled in 2005. He also noted that although the changes may seem small to an outsider, the result of the refresh is greater than the sum of its parts.
McCulloh has a tight relationship with Nissan executives, so he also has some pretty good insight into what the next-generation R36 model of the 2020 Nissan GT-R will be like.
"It will be more of a revolutionary car than an evolutionary car," he said, adding that he wouldn't be surprised if the next GT-R is a two-seater.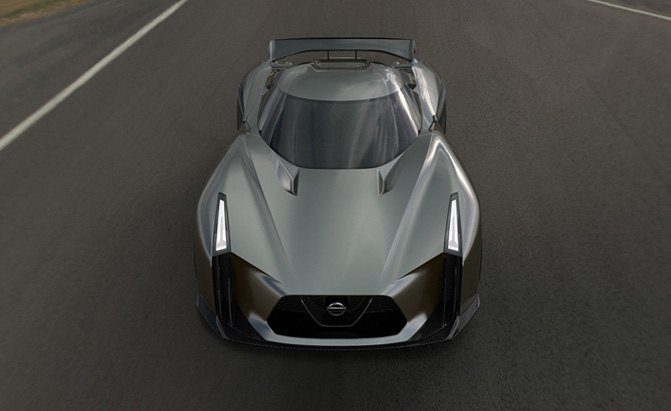 "The R36 will go upmarket and upscale," McCulloh said. "It will be a straight supercar and more along the lines of a Porsche 918. It's obviously a forgone conclusion that it will probably be a hybrid."
Although he predicts the next GT-R will have the performance to challenge the 918, McLaren P1 and Ferrari LaFerrari, he did clarify that all that performance won't come with a hypercar's million-dollar price tag.
"I think the hybrid will take the car to a different demographic. If the current one is a $100,000 or $110,000 car, the next GT-R will be closer to starting at $150,000 to $200,000," he said. "I don't see it starting below $150,000."
He's also not worried about the legendary Nissan becoming a hybrid and thinks GT-R fanboys should embrace the change.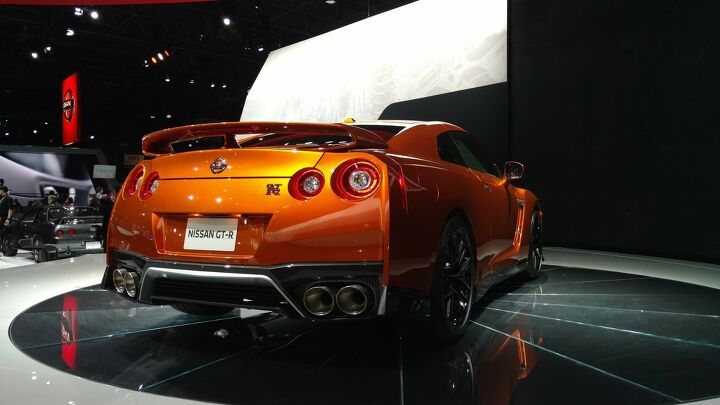 "The GT-R has always been about cutting-edge technology, and in the year 2019 or 2020 when we see the new car, it will have to embrace [hybrid technology] to keep its position. I'm all for that type of technology to be adopted in the car if it it will help performance," he said. "The GT-R has never been a backroads, enjoyable drive like a 911. It's more like a tool, a weapon. Whatever helps it achieve the performance goal, you should embrace that."
McCulloh says the 2020 Nissan GT-R will look a lot more exotic and less like a GT, will be much lower than the current model, and will be heavily influenced by the Concept 2020 Vision Gran Turismo that was unveiled last year.
As for other details about the next-gen GT-R, he says Nissan executives are very tight-lipped, but he did say they told him that the refreshed GT-R that was just unveiled will have four trims: a base model to keep the entry-level price low, a premium model that was seen at the New York Auto Show, a performance/track model with a few NISMO upgrades, and an all-out, top-of-the-line NISMO model. He expects the base model to debut in mid to late June, while the NISMO model will likely come out in the winter.
Published March 29th, 2016 3:10 PM
Popular Articles
Latest Comparisons
Car Buying Tools