531 Views
Top 10 Most Fun-to-Drive SUVs | Best Crossovers for Drivers
August 17th, 2020 7:18 AM
Share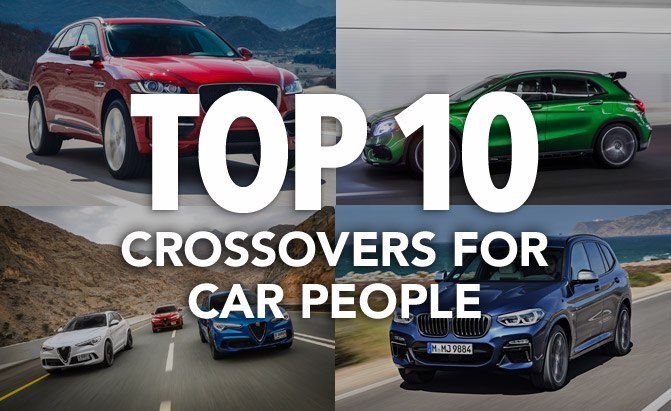 { "id": "13364860", "alt": "", "title": "", "video_link": "https://www.youtube.com/embed/FyxfYkBPQQk", "youtube_video_id": "FyxfYkBPQQk" }
{ "width": 634, "height": 357, "showRelated": true }
Most car enthusiasts aren't fans of crossovers, but automakers these days have made them much more exciting to drive.
We here at AutoGuide.com understand that sometimes life puts you in a situation where you really have no choice other than to purchase a crossover.
SEE ALSO: Top 10 Most Powerful Crossovers and SUVs
So if you're having to shop for a crossover but deep down you're a car person who loves to drive, here's a top 10 list of the best crossovers at all price points for driving enthusiasts and car people.
Dodge Durango SRT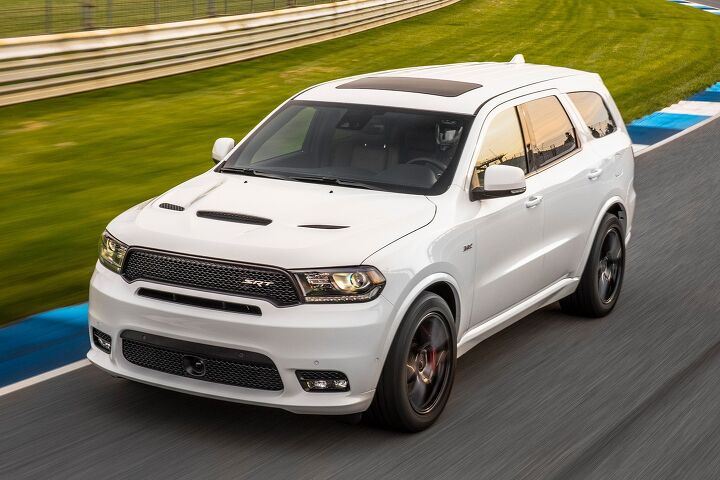 This Dodge is America's fastest three-row SUV, thanks to a 6.4-liter HEMI V8 engine with 475 horsepower and 470 pound-feet of torque. But if flat-out speed or power isn't all you care about, there are lesser trim models that are still on the fun side of things. The Dodge Durango is versatile, coming standard with a 3.6-liter Pentastar V6 engine generating up to 295 hp and 260 lb-ft of torque. There's even a 5.7-liter HEMI V8 in the middle of the range, providing 360 hp and 390 lb-ft of torque. Think of it like a hot rod minivan.
---
Volvo XC60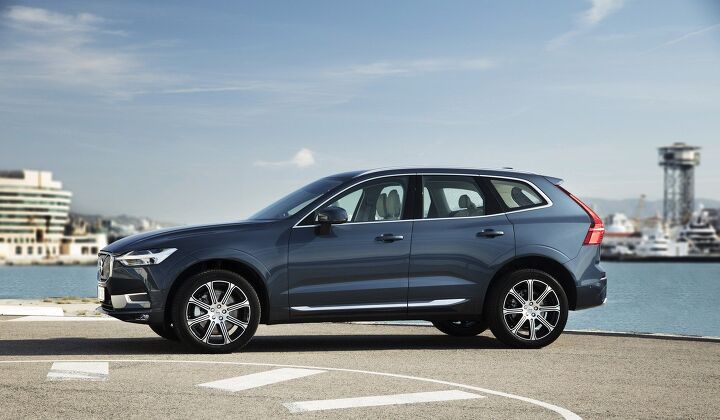 Volvo has had quite the turnaround in the past few years, and the new XC60 continues paving the way for a brighter future. Luxurious, refined, and even sporty, the XC60 offers 316 hp and 295 lb-ft of torque from a 2.0-liter twin-charged four-cylinder engine in T6 trim. There's also the cheaper T5 model that features a turbocharged four-cylinder engine with 250 hp and 258 lb-ft of torque, while the plug-in hybrid variant offers a combined system output of 400 hp and 472 lb-ft of torque. In AutoGuide.com's review, we said the XC60 is probably the most well-rounded vehicle in Volvo's lineup. The twin-charged setup makes this crossover pretty quick.
SEE ALSO: Volvo XC60 Review
---
BMW X3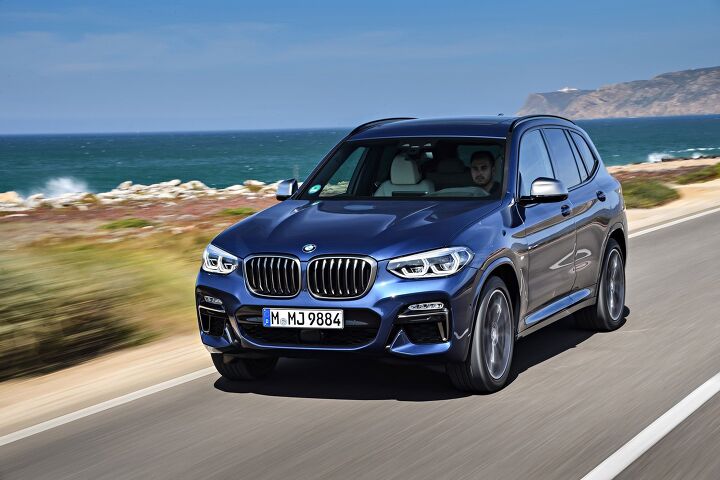 Competing in a very crowded segment, the X3 lives up to BMW's name by being a driver's car with balanced handling and engaging steering. In our review of the BMW X3, we found the steering has good weight, and is responsive and precise, while the chassis is clearly well engineered and makes the crossover feel very composed and balanced. In North America, you can grab the X3 with either a 2.0-liter turbocharged four-cylinder engine with 248 hp or a 3.0-liter inline-six turbo engine with 355 hp. Admittedly, the base model X3 isn't all that compelling, so if you want it to drive well, make sure to add BMW's Variable Sport Steering and the Dynamic Handling Package or get the X3 M340i model. The fun and engaging BMW X2 is also a great crossover for drivers.
SEE ALSO: BMW X3 Review
---
Audi SQ5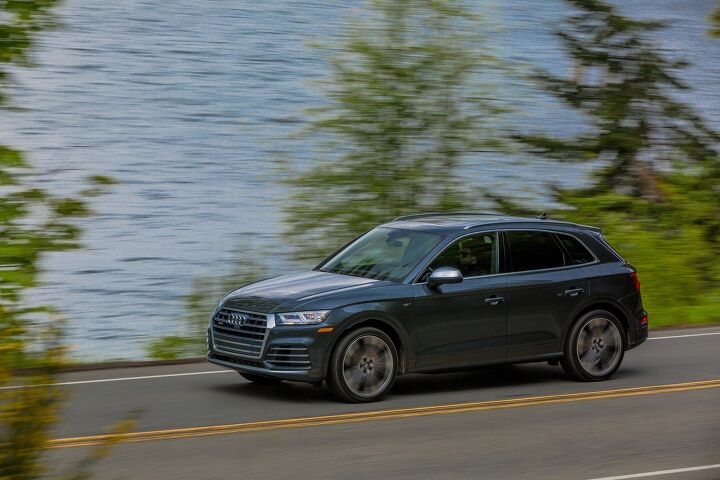 The 2018 Audi SQ5 goes zero to 60 mph in 5.1 seconds, thanks to a 3.0-liter TFSI engine with 354 hp and 369 lb-ft of torque. Of course, Quattro all-wheel drive is present, helping deliver smooth power to all four wheels. It's comfortable and sporty, high tech and luxurious. In our recent comparison of the SQ5 versus the GLC 43, we walked away impressed with the Audi's range of abilities, from being a comfortable family cruiser to sporting companion for a fun-filled blast on a back road.
---
Mercedes-AMG GLA45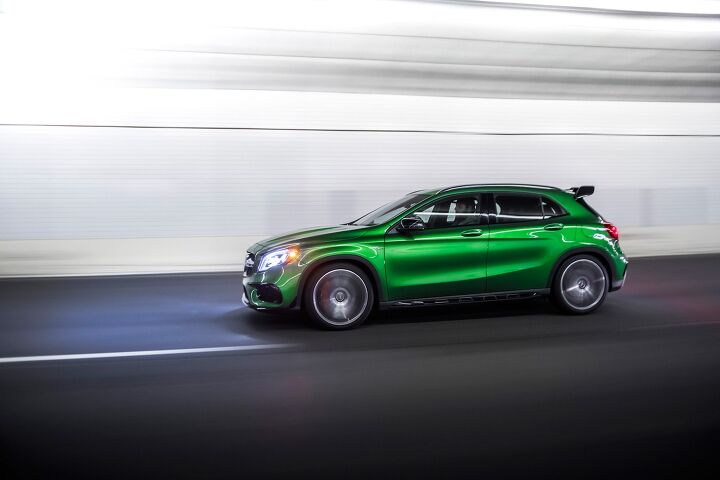 Looking for something more compact than the traditional crossover? The Mercedes-AMG GLA45 fixes everything that's wrong with the GLA250, starting with a potent 2.0-liter turbocharged four-cylinder engine cranking out 375 hp and 350 lb-ft of torque. The powerplant is paired with a seven-speed AMG dual clutch transmission and 4MATIC all-wheel drive. The model recently got a refresh at the 2018 Detroit Auto Show to hold it over until the next-generation GLA45 arrives with even more power. The crossover is capable of going zero to 60 mph in 4.3 seconds, making it one of the quicker vehicles on the list.
SEE ALSO: Mercedes-Benz GLA250 and AMG GLA45 Video, First Look
---
Jeep Grand Cherokee SRT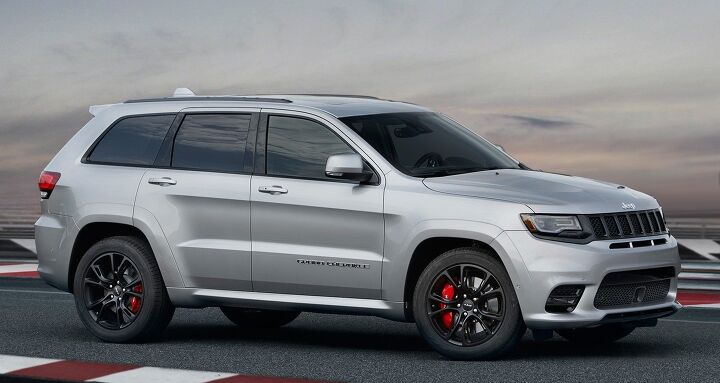 Yes, we know there's the Hellcat-powered Jeep Grand Cherokee Trackhawk with a ridiculous 707 hp, but the Cherokee SRT is a more reasonable daily driver. The 6.4-liter HEMI V8 engine provides plenty of performance with 475 hp and 470 lb-ft of torque, while paired to an eight-speed automatic transmission. The result is a 4.8-second zero-to-60 time, resulting in a tastefully aggressive and inappropriately powerful SUV. Whether you're driving on or off the road, or even at the track, you will be impressed with what the Grand Cherokee SRT has to offer.
---
Mazda CX-5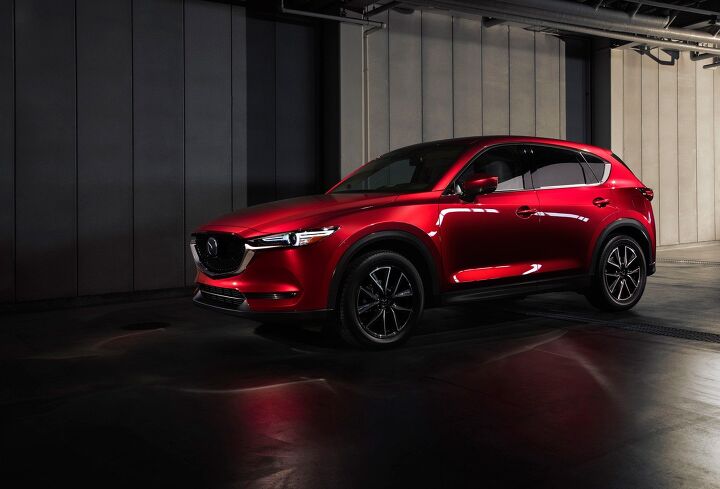 Named AutoGuide.com's Utility Vehicle of the Year for 2018, the Mazda CX-5 checks all the right boxes within the segment. Not only does it look great, but it has a surprisingly luxurious interior and our editor-in-chief, Jodi Lai, said it reminded her of a BMW in terms of driving dynamics. It may not be as powerful as other crossovers on the list, with a 2.5-liter four-cylinder engine providing 187 hp and 186 lb-ft of torque, but the CX-5 is basically the sports car of the compact crossover segment in this price bracket thanks to great steering and handling. And if that base engine doesn't offer enough power, there's also a 2.5L turbo four-cylinder with 227 hp and 310 lb-ft of torque available.
SEE ALSO: 2018 Mazda CX-5 Awarded as AutoGuide.com's Utility Vehicle of the Year
---
Jaguar F-Pace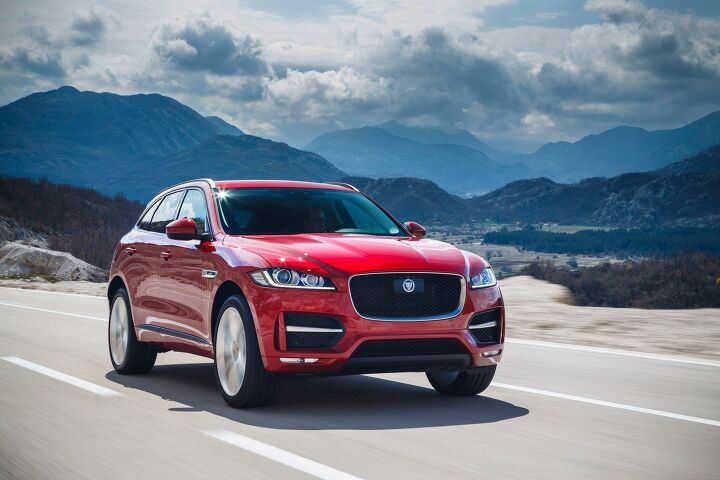 Jaguar came out swinging with its first-ever SUV, the F-Pace. In fact, the F-Pace has been so successful for the brand that the British automaker went straight to developing the all-electric I-Pace and the smaller E-Pace. Now with three crossovers in its lineup, rumor has it Jaguar is working on a fourth: a larger J-Pace model. But regardless of what's to come, the F-Pace has set the foundation for Jaguar's lineup of performance crossovers. The F-Pace offers a variety of powertrains, ranging from a 180-hp 2.0-liter turbocharged four-cylinder to a 380-hp supercharged V6 engine displacing three liters. In between, there's are 247-hp and 296-hp versions of the four-cylinder engine. Whichever one you choose, expect the F-Pace to deliver extremely responsive steering.
SEE ALSO: Jaguar F-Pace S Review
---
Alfa Romeo Stelvio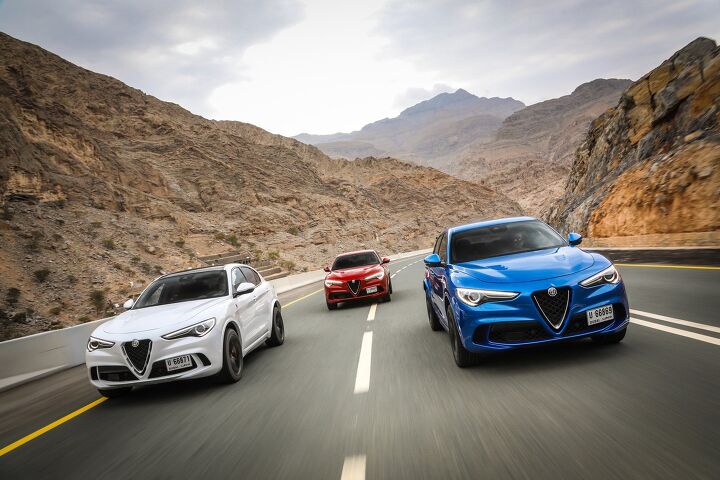 Alfa Romeo had to switch gears to gain traction in the North American market. Reviving the brand was the 4C sports car, followed by the Giulia sedan. But we all know crossovers and SUVs are the hot sellers. Enter the Stelvio, which was developed in tandem with the Giulia, so you know it's meant to be driven. The standard powerplant is a 2.0-liter turbocharged four-cylinder engine with 280 hp and 306 lb-ft of torque, allowing the Stelvio to go zero to 60 mph in 5.4 seconds. It handles superbly for a crossover and really inherits Alfa Romeo's sports car DNA. The Quadrifoglio model makes it even more ridiculously good for drivers.
SEE ALSO: Alfa Romeo Stelvio Review
---
Porsche Macan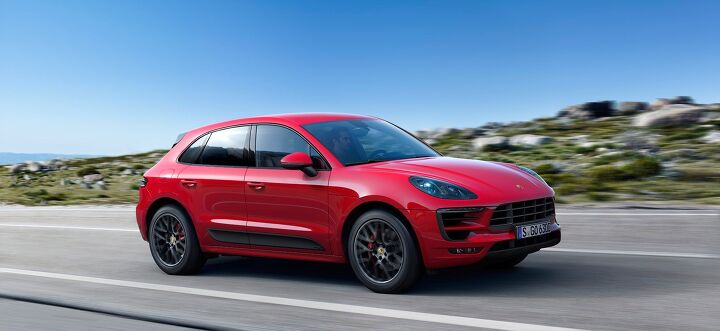 Really we could argue all day that this is a 1a and 1b scenario because you'll walk away smiling whether you're driving the Stelvio or the Porsche Macan. But we believe Porsche Macan edges out the Stelvio because Porsche has had more years of experience building crossovers and SUVs, along with high-performance sports cars. There's also a variety of models to choose from within the Macan lineup, ranging from 252 hp to 440 hp. In its quickest trim, the Macan Turbo with Performance Package shoots to 60 mph from a standstill in just 4.2 seconds. That's mighty impressive for a crossover with all-wheel drive, six-piston front calipers, and air suspension.
SEE ALSO: Porsche Macan Review
Published May 11th, 2018 9:05 AM
Popular Articles
Latest Comparisons
Car Buying Tools