185 Views
Top 10 Best Diesel Cars You Can Buy in the US – The Short List
May 9th, 2019 9:00 AM
Share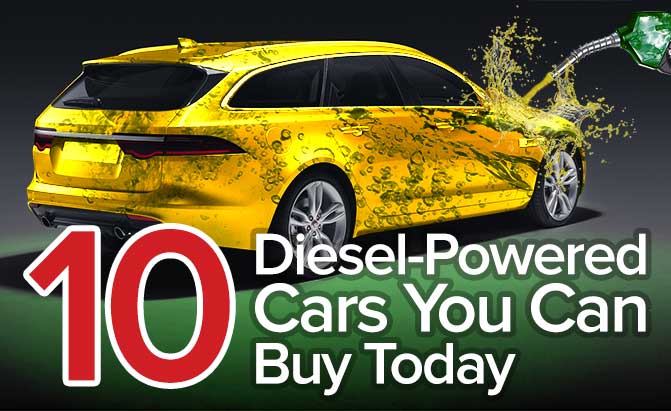 { "id": "13400218", "alt": "", "title": "", "video_link": "https://www.youtube.com/embed/YumKICYd41A", "youtube_video_id": "YumKICYd41A" }
{ "width": 634, "height": 357, "showRelated": true }
It's a real shame you can't buy a new diesel-powered Volkswagen in the U.S. anymore.
Following the automaker's big emissions brouhaha, they don't offer any, even though they've been a huge proponent of the technology for decades. Luckily though, this scandal didn't ruin compression ignition for everyone.
For enhanced fuel efficiency, greater driving range and, of course, copious low-end torque, it's hard to beat a diesel. The only problem is the fuel is a bit pricier than gasoline and they require much more after-treatment hardware, which, of course, is expensive.
SEE ALSO: Buy THIS ENGINE in a Jeep Wrangler – VIDEO
While harder to find, you can still buy a variety of new diesel-powered vehicles in America today and here are a few worthwhile offerings.
---
10. 2019 Chevrolet Cruze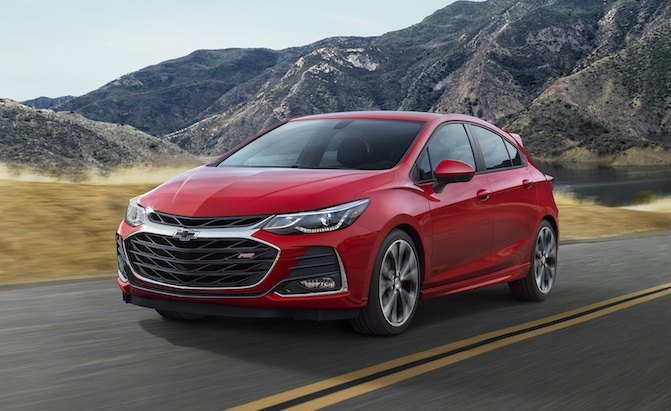 And we start with the Chevrolet Cruze. Even though production officially ceased on March 6, with GM's Lordstown, Ohio, manufacturing plant being idled, you should still be able to buy one of these compact cars with an oil-burning engine. More specifically, a 1.6-liter dynamo that features a variable-nozzle turbocharger. Rated at 137 horsepower and a beastly 240 pound-feet of torque, it should provide plenty of scoot. For 2019, a six-speed manual transmission is no longer offered with this engine, so you'll just have to make do with the standard nine-ratio auto-box. At least you can choose between hatchback and sedan bodies.
ALSO SEE: Top 10 Best Station Wagons: 2019
---
9. 2019 Chevrolet Equinox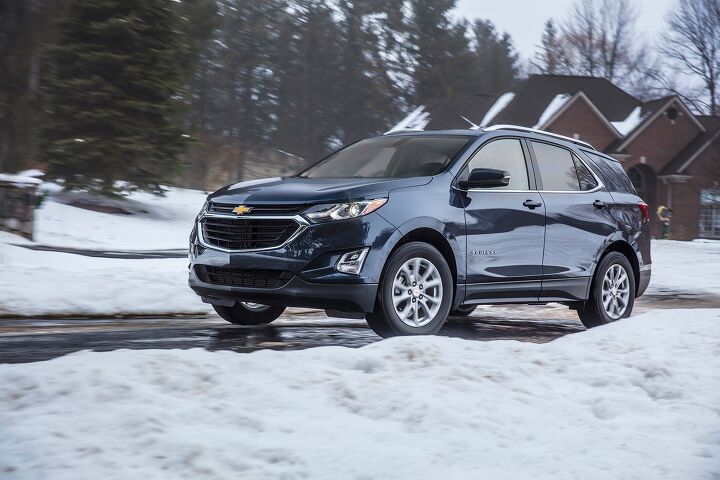 But most drivers these days are completely disinterested in small cars, a real pity. Crossovers are the only vehicles people seem to want anymore. But good news, you don't even have to leave the Chevrolet store to get a car-based utility with a diesel engine.
They'll happily sell you an Equinox with the same engine as in the Cruze – one with identical bore, stroke and output figures. Matched to a six-speed automatic transmission, it's impressively economical, especially in front-wheel-drive form. Expect up to 32 MPG combined.
ALSO SEE: Top 5 Best AWD Hatchbacks: 2019
---
8. 2019 GMC Terrain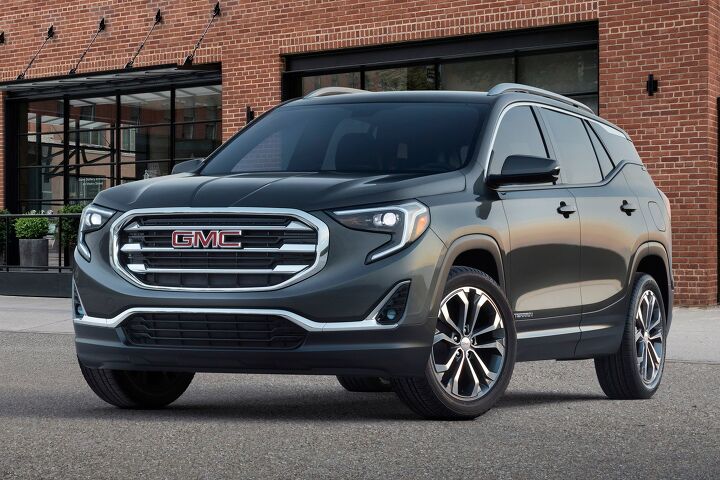 Of course, if you want a professional-grade Equinox, you could always grab a GMC Terrain. Yes, it too is available with that same silky-smooth 1.6-liter diesel. Base price with that engine is about $33,000 including delivery.
ALSO SEE: Top 10 Practical Performance Vehicles
---
7. 2019 Jaguar XE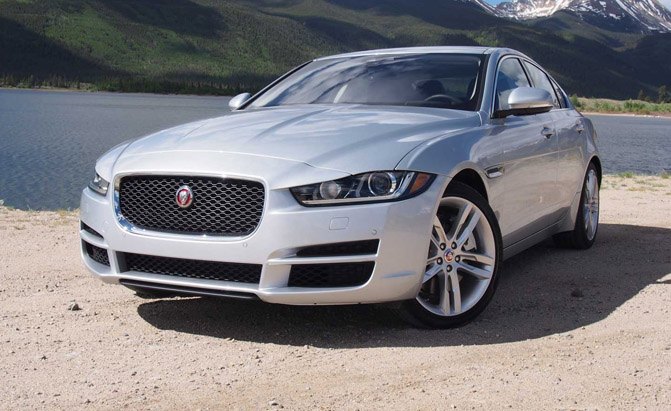 But back to cars. The Jaguar XE is a pleasant luxury sedan with tasteful design and plenty powertrain options. In the U.S., you can get several flavors of a turbocharged gasoline four-cylinder, a supercharged V6 or even – GASP – a small diesel! The compression-ignition offering displaces 2.0-liters and is rated at a rather middling 180 horsepower, however, torque clocks in at a crushing 318 pound-feet! That's enough kibbles and bits to get this car to 60 miles an hour in a claimed 7.4 seconds.
SEE ALSO: Is Elon Musk Crazy or a Genius? – VIDEO
---
6. 2019 Jaguar XF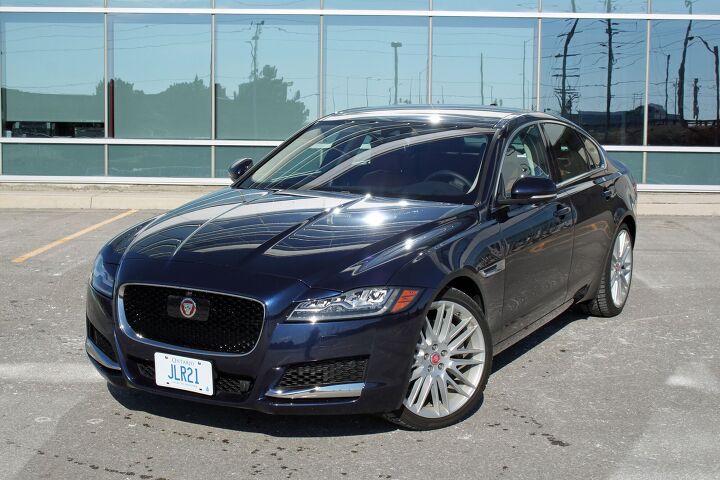 And guess what? You can get that same smooth-running Jaguar Ingenium diesel in the larger XF sedan if you fancy having a bit more car. Unfortunately, though, that engine is not available in the versatile and oh-so-sexy Sportbrake station wagon. They're only offered with a 380-horsepower supercharged gasoline V6. Such a privation!
ALSO SEE: Top 10 Best Cars for Teens – The Short List
---
5. 2019 Jaguar F-Pace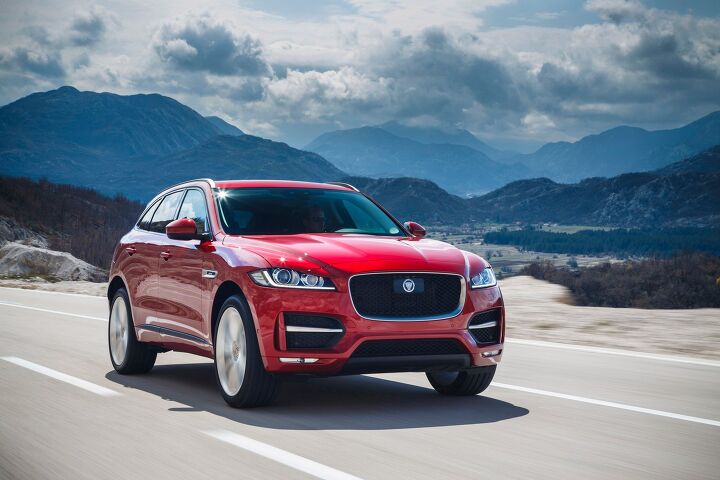 Now, if you still want to stay in the Jaguar Land Rover family, an oil-burning heart is also available in the F-Pace and Velar utility vehicles. These closely related crossovers are both graced with 180 horses provided by 2.0-liters of displacement spread across four cylinders. Sounds pretty familiar, eh? If the Jaguar floats your boat, plan on shelling out about $50,000 for a base F-Pace with this engine.
---
4. 2019 Range Rover Velar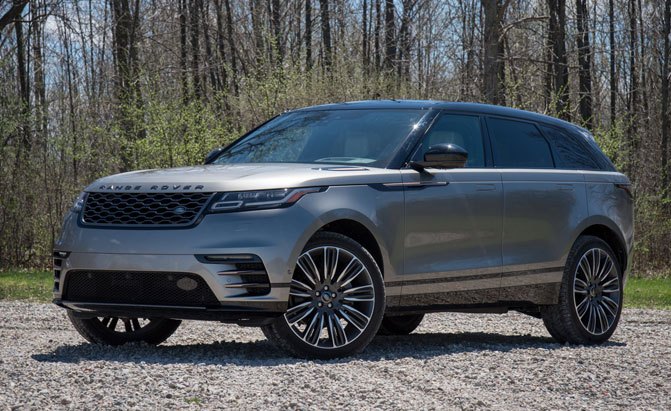 Of course, if you'd rather own the Range Rover Velar instead of the abovementioned Jag, tack about $7,200 more on to that price tag for an entry-level example. Arguably, this model is even more handsome than its big-cat stablemate.
ALSO SEE: Range Rover Velar Review
---
3. 2019 Chevrolet Colorado LT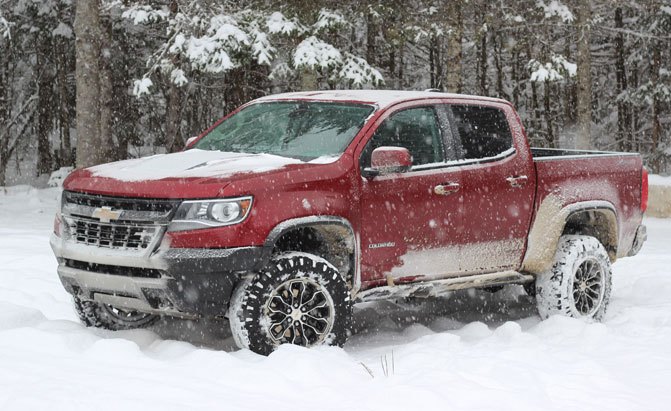 But how 'bout a few trucks to round out this list? What American doesn't love a pickup?! If they say they don't, they're probably lying to you!
SEE ALSO: Top 10 Least Reliable Vehicles – VIDEO
And we start with the Chevy Colorado. In LT trim, it can be fitted with a sprightly 2.8-liter Duramax oil-burning four-cylinder engine that's good for 181 horses and 369 pound-feet of torque.
---
2. 2019 GMC Canyon SLE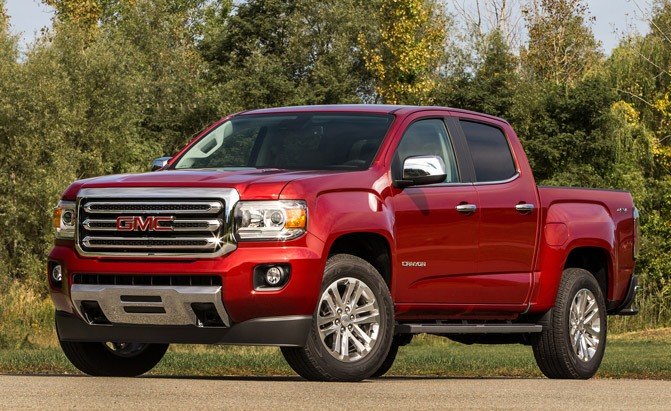 Of course, you could also get this engine in an SLE-trim GMC Canyon. Either way that diesel engine should return up to 30 mpg highway with rear-wheel drive. Base price for the Chevy is about $37,000 but plan on spending around $1,000 more for the GMC.
---
1. 2019 Ford F-150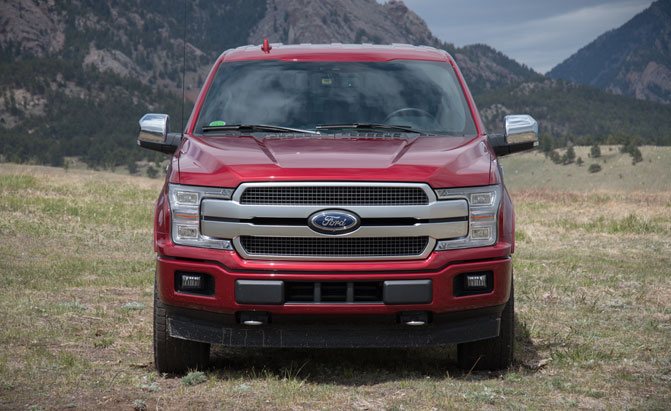 Rounding things out is the ever-popular Ford F-150. This full-size truck can be had with a refined 3.0-liter Power Stroke diesel V6, one that delivers 250 horsepower and 440 pound-feet of twist. Aside from those figures, Ford is also keen to crow about its impressive 30-mpg highway rating, a number it should deliver when properly equipped, of course, a version I'd bet few people actually buy. Still, that's a mighty impressive figure for a big, honkin' pickup.
ALSO SEE: Ford F-150 Power Stroke Review
Check out more episodes of The Short List
Video by Ben Sanders
Published April 12th, 2019 8:24 AM
Popular Articles
Latest Comparisons
Car Buying Tools