8 Views
Rivian's "Max Pack" Equipped Reservation Holders May Have To Wait Until 2024
October 31st, 2022 3:12 PM
Share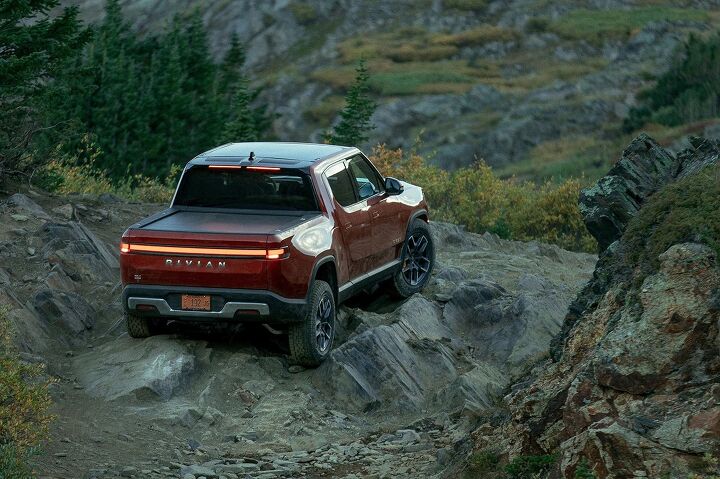 Rivian's biggest battery pack has been delayed.
The Rivian R1T and R1S are certainly impressive EVs, but the brand has admittedly fallen into production hell. It looks like the "Max Pack" is one of the brand's woes; an email sent to Rivian reservation holders says that the brand won't be delivering dual-motor equipped trucks with the Max Pack until late 2023. If you're a top-of-the-line quad motor, Max Pack equipped R1T or R1S reservation holder, Rivian says not to expect your truck until 2024.

We aren't sure what the exact kilowatt-hour rating of the Max Pack is, but it's most assuredly bigger than the 135 kWh unit (marketed as "large") seeing service in the R1Ts that have managed to roll out of the factory. As equipped, that battery is good for an EPA-rated 314 miles of range. The Max Pack should allow the R1T and R1S to sail past 400 miles, according to Rivian's estimates.

The announcement, shared by a reservation holder who goes by the name " The Killowatts" on Twitter, says that if 2023 delivery is important, they're free to alter their reservation to get the vehicle sooner. Keep in mind that if one drops to the Standard battery pack, they lose the quad-motor setup. Also, there are rumblings that Rivian's delivery time on the trucks with the Standard size battery pack is long.
This latest announcement is just one of the most recent setbacks for reservation holders. Earlier this year, Rivian cut its base model entry-level R1T, informing customers they'd have to upgrade to a more expensive model or terminate their reservation.
Become an AutoGuide insider. Get the latest from the automotive world first by subscribing to our newsletter here
Published October 31st, 2022 3:12 PM
Popular Articles
Latest Comparisons
Car Buying Tools