397 Views
Lordstown Motors Files For Chapter 11 Bankruptcy
June 27th, 2023 1:54 PM
Share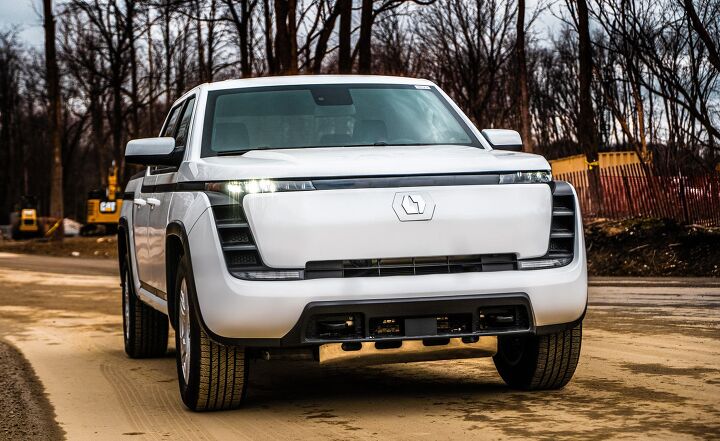 This is probably the end of the line for Lordstown Motors. It's not been an easy time for Lordstown, Ohio. Initially, the Northeast Ohio town was home to a GM plant that made anything from vans to small cars, the town came into the spotlight in 2017 when it closed down after GM announced it was discontinuing the Chevy Cruze small car. After bitter fighting with the UAW and GM, it seems like the area had some sort of savior – Lordstown Motors. The Foxconn-backed EV startup promised a fully electric pickup truck well before Ford and GM's efforts.
However, it looks like those promises will remain unfulfilled. Aside from a handful of orders, the trucks haven't made the traction anywhere near like the F-150 Lightning or Silverado EV. The brand is filing for Chapter 11 bankruptcy. It's also suing financial backer Foxconn, claiming fraud and broken promises. Lordstown insists that Foxconn stalled the acquisition of $47 million worth of shares, money that Lordstown says could have kept the brand afloat a little while longer.
Whatever the case, the Lordstown Endurance EV pickup wasn't in production very long. The factory started making trucks in the third quarter of 2022, but had to take a break by early 2023 due to supplier issues. Only 31 Lordstown trucks were ever produced. Five of the 31 trucks were subject to a recall in March 2023. It doesn't appear that the Endurance pickup was ever that competitive; its in-wheel motors were novel, but its range and performance weren't great. The Endurance could only manage 174 miles of range from its 109-kWh battery.
It's not entirely clear what will come of Lordstown Motors' assets. In its Chapter 11 bankruptcy restructuring plans, it has offered the Endurance and its plans for sale, but it's unclear how desirable those plans truly are.
Become an AutoGuide insider. Get the latest from the automotive world first by subscribing to our newsletter here
Published June 27th, 2023 1:54 PM
Popular Articles
Latest Comparisons
Car Buying Tools