675 Views
The Maserati GT2 Is An MC20 Made To Compete
June 30th, 2023 10:29 AM
Share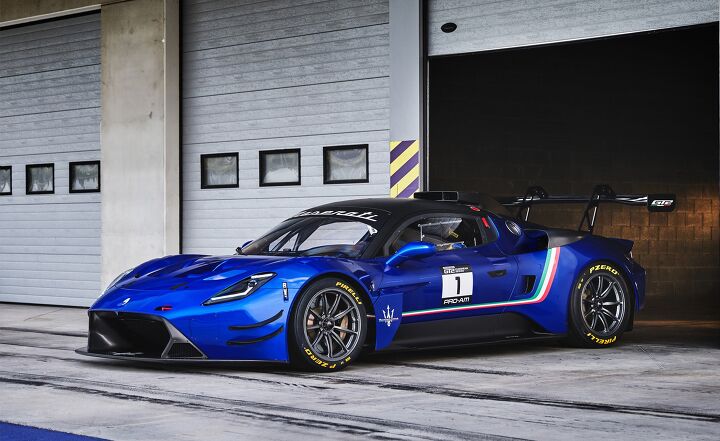 Maserati makes the MC20 a whole lot more competitive.
It can be easy to forget – Maserati is a brand with a storied racing heritage. Aside from the stylish grand touring coupes and loud, shouty SUVs, Maserati has dominated races with its old MC12 supercar. That car competed in FIA GT Championships, but Maserati hasn't had a mid-engined entry since that car retired in 2010. Now, with the advent of the new MC20, Maserati has reentered the FIA GT Championship with a GT2 car.
The MC20 GT2 has a lot of the same things as the regular MC20. The GT2 car uses the same Nettuno twin-turbo V6, albeit worked on a bit to make it competition ready. Maserati altered the exhaust manifold, turbochargers, exhaust system, and air intake to reach the competition goal. Maserati claims that not too much modification was needed to reach those goals. All of that power goes to the rear wheels, via a six-speed sequential transmission controlled via paddle shifters.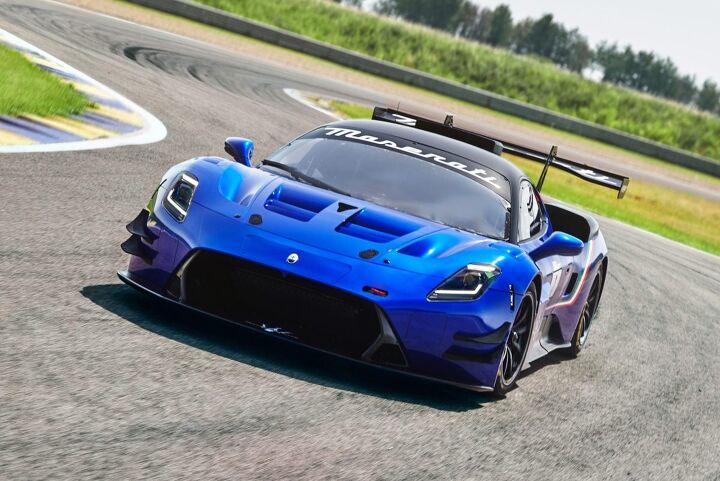 Obviously, the exterior and interior have had a thorough going over to make them absolutely ready for competition. Yet, Maserati didn't want to compromise the MC20's lines; everything on the MC20 is functional and purposeful, while still being elegant. The front and rear track are wider, the front hood has air vents to help with cooling, and there's a whole bunch of wings, and aero gear to make the car stick to the road. The underbody of the GT2 car is completely smooth, further optimizing the car for the track. Even though the interior is stripped down and race-ready, Maserati's Centro Stile design center preserved some of the shapes and elements from the MC20.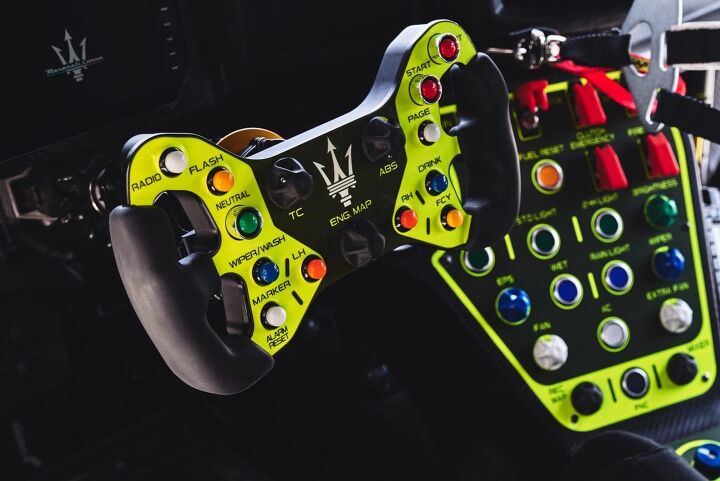 The Maserati GT2 isn't road legal. Expect it to make its first track debut at the 2023 Fanatec GT2 European Series. It will compete during the final stages of the 2023 season, and all through the 2024 season.

Become an AutoGuide insider. Get the latest from the automotive world first by subscribing to our newsletter here
Published June 30th, 2023 10:29 AM
Popular Articles
Latest Comparisons
Car Buying Tools