617 Views
Fisker Reveals Four Models: Alaska, Pear, Force-E and Ronin
August 4th, 2023 4:06 PM
Share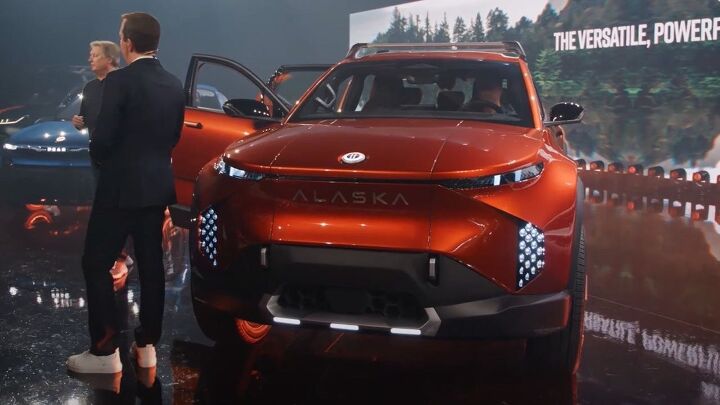 Watch out Rivian, Lucid, and Tesla, Fisker's bringing its A-game.
Fisker seems to be determined to make the electric car thing work this time. The Fisker Ocean is beginning to trickle out of the factory and into customer driveways. Yesterday during its Product Vision Day 2023, it showed off four more vehicles, two of which were completely unexpected.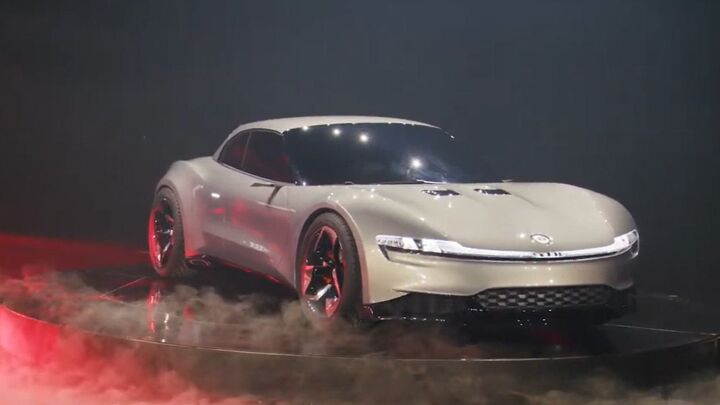 First up – Fisker Ronin. This large flagship coupe will sit at the top of the Fisker range. Fisker wants the $300,000 coupe to put seemingly every hyper EV on notice. Fisker is aiming for the longest cruising range of any EV, at 600 miles. It wants the Ronin to make over 1,000 horsepower, and sprint to 60 mph in as little as 2.0 seconds flat.
Stylistically, the Ronin is a sleek, sculpted coupe that looks ready to do battle against the forthcoming Tesla Roadster and Maserati Granturismo Folgore. With an interesting roofline and a quad-door setup, the five-seater EV could potentially trounce those two models when it reaches the market at the end of 2025.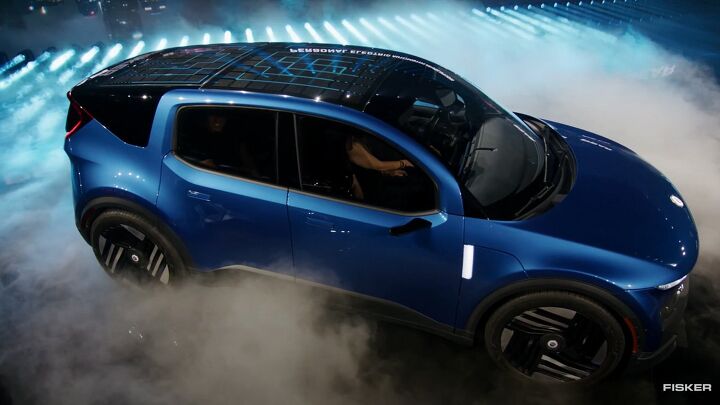 Then, Fisker finally took the wraps off its entry-level EV, the Pear. Pear is an acronym, short for "Personal Electric Automotive Revolution," promising EV motoring to the masses for not much money. Fisker says the Pear will be made in the US, and start at $29,000 before any federal tax incentives. Underneath, it uses Fisker's SLV1 platform, which has been designed to deliver on the Pear's attractive pricing. Fisker says a dual-motor AWD Pear will deliver 300 miles, and go on sale in mid-2025.
Interestingly, the Pear will be available in a six-seater guise, via a three-abreast bench seat. Fisker has lofty goals for the Pear: it wants to move one million units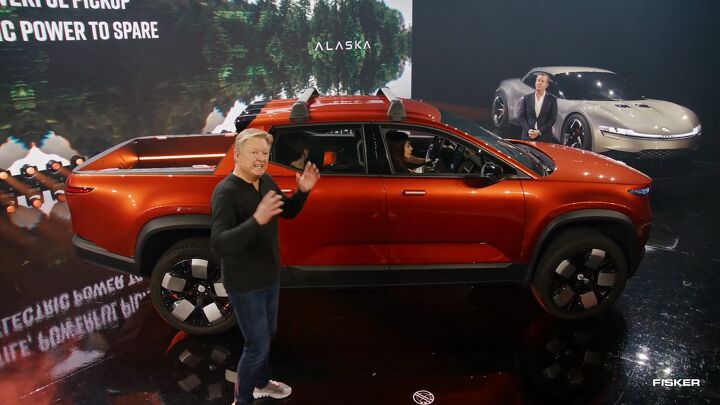 The Fisker Alaska is the biggest surprise of the event. Fisker took the Ocean SUV, lengthened and strengthened it, and placed a 4.5-foot bed on the back. It also added a Chevy Avalanche-style bed-to-cabin passthrough called the Houdini Door, which lengthens the bed to a full 7.5 feet. Other nifty features, like a cupholder that can accommodate a gallon-sized bottle, and a cowboy hat holder, round out the Alaska.
It's not quite a true full-sized pickup in the same vein as the F-150 Lightning, Tesla Cybertruck, or Chevy Silverado EV, but more akin to an EV-powered Ford Maverick. Fisker says the Alaska will start around $45,000 before any federal incentives.
Lastly, is the Fisker Force-E. This vehicle represents what an owner will be able to do with the existing Fisker Ocean. The wide fenders, chunky 33-inch wheels, and big roof rack will be add-ons that Ocean owners will be able to spec from the factory or add on later. The Force-E also adds underbody skid plates, increased ground clearance, and special off-road dampers. Fisker says the package will be available in early 2024.
Fisker is certainly putting its best foot forward. Unlike Rivian or Lucid, it seems like it has a real goal of getting EVs into lower market segments. Will they succeed? Let's hope so, because Americans and Canadians could sure use affordable EVs.
Become an AutoGuide insider. Get the latest from the automotive world first by subscribing to our newsletter here.
Published August 4th, 2023 4:06 PM
Popular Articles
Latest Comparisons
Car Buying Tools