2.2K Views
The Best Brake Calipers to Keep Your Car or Truck Stopping Safely
April 26th, 2022 3:05 PM
Share
Not happy with your car or truck's braking performance? It might be time for a new set of brake calipers.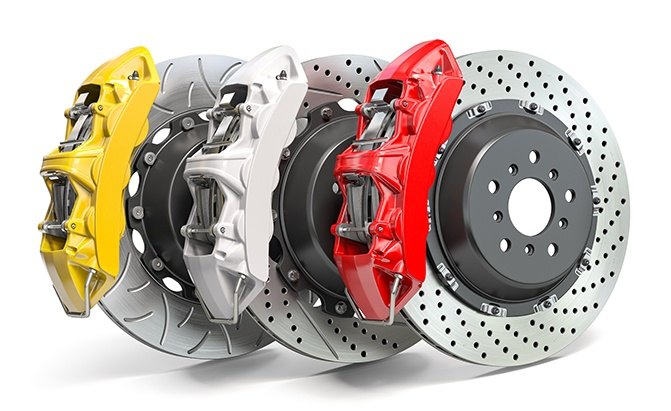 Newton's third law of motion states that for every action, there is an equal and opposite reaction. In your vehicle, the engine provides the action with acceleration, and it's your car or truck's brakes that provide the reaction of slowing things down again.
It's easy to take for granted that your brakes will do their job when you step on the pedal, but they do require occasional maintenance and repairs to keep them working their best. Brake pads are the item you will need to replace most often, but on vehicles with disc brakes—the type your vehicle likely has on its front wheels, if not all four—you will also occasionally need to replace the brake calipers that squeeze the pads against the spinning rotor to provide stopping friction.
There are various reasons why you might have to replace a brake caliper, which we'll get into later. When the time comes, you can replace your failed caliper with a brand-new part, or a remanufactured component. Again, we'll discuss the specifics of that process below; for now, here's our look at the best brake calipers.
For more information on the best brake calipers, refer to our table of contents.
1. Editor's Pick: Wilwood Engineering Brake Calipers
These days, it's difficult to find companies that specialize in one type of product, but Wilwood is just such an operation. This California-based aftermarket manufacturer makes brake components and nothing else, which is why we chose this caliper as our Editor's Pick.
This particular part is designed for the front brakes on certain General Motors vehicles built between 1968 and 1996. If you drive a non-GM vehicle or one that doesn't fall into that model year range, it's likely that Wilwood makes a caliper of a similar grade that will fit the car or truck you drive. Wilwood also makes a matching caliper for the rear brakes of these vehicles, so you can enjoy the same look and performance at all four wheels.
This caliper features a two-piston design that is a direct replacement for the parts that were fitted to your vehicle at the factory. That means that, despite their flashy red finish, you can use these calipers with your vehicle's stock rotors and any brake pads that are a direct fit for your car or truck.
Wilwood says these calipers have forged aluminum billet bodies, stainless steel pistons, and competition-grade high-temperature seals. That means you'll get low-maintenance performance for a longer period of use than if you bought OEM replacements.
| | |
| --- | --- |
| Pros | Red finish looks great, these calipers promise great longevity, aluminum construction means less unsprung weight for optimized ride and handling |
| Cons | Expensive (but probably worth it), may not fit inside certain OEM wheel designs |
2. Best OEM Replacement Caliper: Power Stop Brake Calipers
If you prefer to stick with an OEM caliper design but still want some high-performance flash, consider this product from Power Stop. As you can see in the photo, this caliper is painted bright red like the Wilwood model we named as our Editor's Pick. However, this is a remanufactured product finished with an electrostatic powder that resists corrosion.
We'll discuss what "remanufactured" means shortly, but for now, know that Power Stop produces remanufactured calipers at its factory in Chicago, so you can buy these knowing they were made in the U.S. Key design features include high-temperature EPDM rubber for extended service life, new slider pins, hardware, and bleeder screw. Power Stop says it subjects every caliper it sells to a pressure test to prevent brake fluid leaks after you've installed it on your vehicle. The company also uses premium silicone lubricant on all moving parts for smoother operation.
The S4790 is designed for certain Ford vehicles, but Power Stop makes brake calipers at the same level of quality for a wide range of makes and models.
| | |
| --- | --- |
| Pros | OEM design means a guaranteed fit, high-quality remanufacturing process promises long service life, red finish adds a touch of flash |
| Cons | A higher price than most OEM replacement calipers, expensive shipping to return old calipers cores for credit |
3. Best Budget Replacement Brake Caliper: AC Delco Brake Caliper
Here's a brake caliper we recommend for its direct-fit design and a bargain-basement price, both of which will help get you and your vehicle back on the road as quickly as possible. As the low price suggests, this is a no-frills caliper designed simply to safely stop your car. The part number referenced above is specific to the Jeep Wrangler and TJ off-roader, but like many makers of remanufactured brake parts, AC Delco makes this line of calipers to fit a range of vehicles, especially General Motors models.
AC Delco makes this component with both aluminum and iron castings depending on the application. In addition, you get ethylene propylene rubber parts to stand up to the intense heat to which your brakes are regularly subjected.
While these calipers are designed to replicate the performance of those installed on your car when it was new, they come without brake pads so that you can source your own pads, whether you want OEM or premium aftermarket ones.
For your peace of mind, AC Delco warranties these calipers for two years and unlimited miles.
| | |
| --- | --- |
| Pros | Affordable price, fitment for a range of vehicles, buyers praise high-quality remanufacturing process |
| Cons | Uncoated, offering limited protection against surface corrosion, not flashy to look at |
4. MAYASAF Brake Calipers
The Ford Escape SUV has been one of the most popular vehicles on American roads for many years, so if you drive one, you benefit from a wide range of aftermarket parts availability. One of the many replacement brake calipers you can choose from is this MAYASAF part, which is sold as a set for the front brakes of the Escape and the similar Mercury Mariner and Mazda Tribute models.
These calipers are a direct replacement for the ones that came on your vehicle from the factory. With that in mind, this is a no-nonsense design meant to do its job without you having to worry about it. Unlike many of the products on our list, these are not rebuilt or remanufactured. Instead, MAYASAF makes its calipers from scratch based on the original Ford/Mercury/Mazda design specifications.
MAYASAF says it subjects its calipers to multiple tests to ensure quality and durability that meet or exceed the original equipment parts. They come with a one-year warranty in case you do experience a defect. Brake pads are not included, so you have the option of installing OEM pads or aftermarket parts that better meet your performance expectations.
| | |
| --- | --- |
| Pros | Brand new calipers, not remanufactured, a good price for a pair, seller promises customer service response within 24 hours of your inquiry |
| Cons | Some buyers complain these calipers don't fit their vehicles, designed for a very specific range of model years, so it can be difficult to ensure a proper fit |
5. A-Premium Brake Calipers
Here's another brake caliper designed for one of America's most popular vehicles, the Dodge Grand Caravan, and associated models, sold from 2008 through 2012. This caliper is sold individually and in pairs; we've chosen to highlight a pair for the rear wheels of your Grand Caravan, as well as the Ram cargo van (C/V), the upscale Chrysler Town & Country, and the Volkswagen Routan.
Like the MAYASAF calipers above, these A-Premium products are brand new as opposed to remanufactured. However, they come without pads, so you'll have to source those separately if you need to replace them at the same time. A-Premium says its calipers are coated in zinc to prevent corrosion, and they're pressure tested to ensure against brake fluid leaks when installed on your vehicle. Warranty coverage is for one year and unlimited miles. The piston measures 1.685 inches in diameter, and the bleeder port uses an M10 nut.
Each pair of calipers comes with a mounting bracket, anti-rattle clips to hold the pads in place, and new washers for the brake line fittings.
| | |
| --- | --- |
| Pros | Affordable brand-new replacement parts for a popular vehicle, corrosion-resistant coating promises a clean appearance over time, buyers say A-Premium provides timely and effective customer service |
| Cons | A remanufactured part would be less expensive for budget shoppers, does not include brake pads |
6. AC Delco OE Brake Calipers
AC Delco makes its second appearance on our list of the best brake calipers with a product designed to fit the first-generation Cadillac CTS-V sport sedan, as well as some Chevrolet Camaro and Corvette models. Those fitments speak to the performance promises these calipers make: you can expect strong, reliable stopping to keep up with your vehicle's formidable acceleration. This four-piston brake caliper is designed to fit over the 14-inch rotors and inside the 18-inch wheels used on the CTS-V and the Camaro and Corvette.
Most of the parts in our list are single- or dual-piston calipers, which provide hydraulic pressure only from one side and use slider pins to ensure the brake pads press against both sides of the disc or rotor. However, this four-piston design places two pistons on either side of the rotor to give your performance car more precise application of braking pressure.
That explains why a single example of this caliper costs more than you'll pay for a pair of many of the others we've recommended. However, we think this is an attractive price for replacing the OEM parts on these cars, which were manufactured by the brake specialists at Brembo.
| | |
| --- | --- |
| Pros | A good price for a high-performance part, Cadillac branding matches the CTS-V's OEM calipers |
| Cons | Fitment only for very specific versions of a handful of models, purists may balk at installing anything but Brembo products on their vehicles |
7. DRIVESTAR Brake Calipers
Next in our list of the best brake calipers is this product from DRIVESTAR. These particular part numbers fit second- and third-generation Chevrolet Corvette models, but DRIVESTAR also makes parts for other General Motors vehicles, as well as some Ford and import vehicles.
DRIVESTAR's calipers are brand new, not remanufactured, and are designed as a direct fit replacement for the parts that were installed on the vehicle when it left the factory. These calipers come with all the mounting hardware you'll need, including slider pins and bleeder screws; however, they do not include new mounting brackets, so you'll have to reuse the ones that are already on your car.
These are "friction-ready" calipers, meaning they come without brake pads. On the one hand, you'll have to buy those separately, but on the other, it means you get to choose the grade of brake pad that suits your needs and driving style.
By backing its calipers with a one-year warranty, DRIVESTAR promises you not only a proper fit, but also a quality part that should provide years of trouble-free service.
| | |
| --- | --- |
| Pros | Brand new calipers designed to replace OEM parts, buyers report the calipers are well-made and easy to install |
| Cons | More expensive than rebuilt parts, doesn't include mounting brackets |
8. Cardone Remanufactured Brake Caliper
Here's a Cardone remanufactured brake caliper that promises direct-fit quality at an affordable price, and is sold as a single part to suit situations where you only need to replace one. This product fits a number of popular General Motors truck and SUV models, but Cardone makes products of the same grade for a range of applications.
Cardone rebuilds its calipers with steel pistons that are less likely to develop cracks or deformations under high pressure, making them well-suited to heavy-duty applications. As part of the rebuild process, Cardone replaces the original seals with new EPDM rubber that promises you and your vehicle consistent performance and extended service life.
All of Cardone's brake calipers are pressure tested before they leave the company's factory, and they come with new bleeder screws and copper washers to prevent brake fluid leaks. Also included is the hardware you'll need to install these brake components on your car or truck.
Like most of the products in this list, this one comes without brake pads so you can choose the friction level that matches your preference.
| | |
| --- | --- |
| Pros | Remanufactured status keeps the price low, sold as a single part |
| Cons | Does not include brake pads or mounting bracket, some buyers say the bleeder screw is slightly different from that in the OEM caliper |
9. Raybestos Opti-Cal Brake Caliper
Raybestos is a well-known name in aftermarket brake parts that makes our list with this brand-new Opti-Cal caliper. The part number listed here is a direct-fit replacement for the front brake calipers on a range of Dodge, Chrysler, and Jeep vans and SUVs, but Raybestos says it makes this product to fit a multitude of applications, including those with high replacement rates.
Every Opti-Cal caliper is designed to match your vehicle's OE specifications and comes coated with zinc plating to protect the iron construction from corrosion. Raybestos say the finish closely resembles that of the factory-installed calipers to maintain your car or truck's OEM appearance.
All rubber components are fashioned from EPDM70 rubber to promise you better heat resistance, durability and service life from your vehicle's braking system. Because this is a new product and not remanufactured, there's no need to send the old part back for the core charge refund.
While these calipers ship with the brackets, pre-lubricated guide pins, and hardware you'll need for installation, the pads themselves are not included, leaving you to choose the ones that best suit your needs.
| | |
| --- | --- |
| Pros | New product eliminates the need to ship the old part back to get your core refund, designed to look and perform exactly like your vehicle's OE brake calipers, zinc plated for corrosion resistance |
| Cons | More expensive than a remanufactured caliper, sellers say the caliper does not include a new banjo bolt for attaching the brake line, so you'll have to re-use it or replace it separately |
10. ACDelco Professional Remanufactured Brake Caliper
The final entry in our list of the best brake calipers is another ACDelco product. This remanufactured part comes from the company's Professional line of components. This is a single part, which, as we've mentioned previously, means you don't have to buy a pair of calipers if only one needs to be replaced. ACDelco also keeps the price of this part relatively low thanks to remanufacturing it instead of building one out of brand-new materials. Note that this caliper is not coated to prevent corrosion, which may be a consideration if you drive in an area where rust is a problem.
The ACDelco Professional line uses both aluminum and iron castings to ensure an OEM fit on a wide range of vehicles. Every caliper is tested to ensure the EPDM rubber seals work as they should so you won't have to worry about brake fluid leaks.
This caliper comes without brake pads, allowing you to customize the installation with your preferred friction material. However, ACDelco does ship this part with bleeder screws, copper washers, mounting brackets, and hardware to make it as easy as possible for you to replace your vehicle's faulty component.
| | |
| --- | --- |
| Pros | Affordable and available to fit a range of vehicles, comes with a new mounting bracket and all hardware |
| Cons | Some buyers complain of poor quality control, slider pins may require a different type of wrench than the OEM parts |
When do you need to replace brake calipers?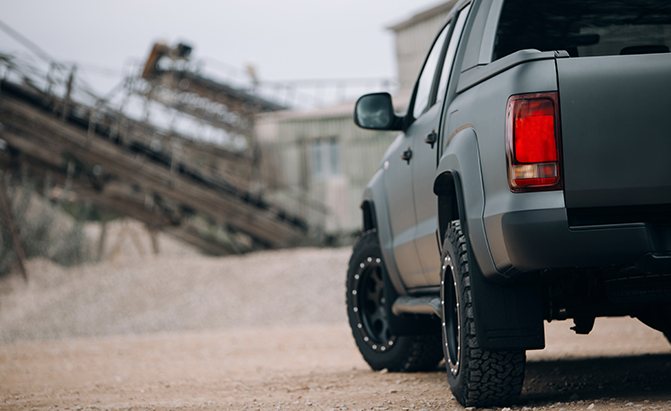 Like many automotive parts, brake calipers can wear out and fail after years of use. Typically, you don't need to replace calipers proactively as long as they're working well.
There are signs that indicate it's time to replace a brake caliper. If you notice a burning smell after driving your car, it could be caused by a caliper that is not releasing properly and dragging against the rotor as you drive. This generates excess heat that can damage the rotor and other brake and wheel hub components if you don't replace the failed part in a timely manner. Another sign of a dragging brake is excessive brake dust on the affected wheel.
Brake calipers operate with hydraulic pressure and are sealed against brake fluid leaks. However, over time, those seals can fail and you may lose enough brake fluid that your car won't stop safely. You can easily check your car's brake fluid in the see-through reservoir located under the hood, usually on the left side of the engine compartment. If you see that the fluid level is low, inspect the brakes at each wheel to see if you can spot a leaking caliper. Keep in mind the leak could also be coming from a hole in one of the hoses that carry fluid to each wheel.
Should you buy remanufactured or rebuilt calipers instead of all-new ones?
This depends on your budget. A remanufactured product will cost you less money because it reuses the body of the caliper but includes new seals and, in some cases, new pistons. A brand-new caliper consists entirely of parts that have never been installed on another car. Also, when you buy a remanufactured caliper, you can return your old broken part, which is known as a "core," and you'll get some money back. The part you return will then be fixed up and sold as another remanufactured caliper.
Do you need special tools to replace brake calipers?
On most cars, you can replace a brake caliper with common wrenches and a socket set. However, you will need a torque wrench to help you properly tighten the mounting bolts. You will also need a canister of brake fluid and brake bleeding kit. Both are inexpensive, and you buy them at most auto parts stores. Replacing a brake caliper is not difficult, but it can get messy.
---
We are committed to finding, researching, and recommending the best products. We earn commissions from purchases you make using the retail links in our product reviews. Learn more about how this works.
Main photo credit: Maxx-Studio / Shutterstock.com
Published November 4th, 2020 8:01 AM
Popular Articles
Latest Comparisons
Car Buying Tools