531 Views
Fidelity Car Warranty Review
August 25th, 2023 11:51 AM
Share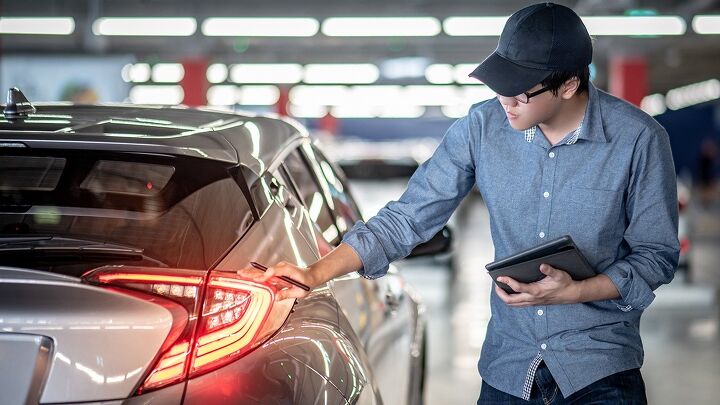 To learn more about our editorial integrity policy and how we make money through affiliate partnerships, read our full disclosure here.
---
Could a Fidelity car warranty be your key to peace of mind on the road? Our research team has compiled customer reviews, industry expert ratings, and coverage information to help you decide whether you would benefit from a car warranty from Fidelity Warranty Services.
In this review, we'll take a closer look at a Fidelity car warranty coverage, customer service, and more. We'll also see how Fidelity measures up against two of the best extended warranty companies in the industry.
No matter which provider you choose in the end, it's always a good idea to get multiple quotes and compare pricing and coverage offers from different companies to ensure you're getting the best bang for your buck.
| | |
| --- | --- |
| Pros | Fidelity coverage options are comprehensive, and the company has an A rating from the BBB. |
| Cons | Fidelity only offers coverage up to 120,000 miles, and plans are only sold through dealerships. |
| Bottom Line | A Fidelity car warranty can provide drivers with peace of mind in the event of a mechanical breakdown, but you're likely to find more flexible coverage and lower-priced plans elsewhere. |
Table of contents
Fidelity Car Warranty Review: 3.7 Stars
A Fidelity car warranty may be a great vehicle protection option if it's offered to you at a dealership for a fair price. Plans are comprehensive and come with nice perks. Plus, the company has a favorable reputation among industry experts and customers, and it has strong financial backing.
However, you'll likely be able to find more flexible coverage and better pricing independent of a dealership. Read on to learn more about some of the industry's most reputable extended car warranty companies.
Fidelity Car Warranty Highlights
| Overall Rating | 3.7 |
| --- | --- |
| Reputation | 4.1 |
| Coverage | 4.1 |
| Price | See dealership |
| Transparency | 3.0 |
| Customer Service | 3.7 |
Fidelity Warranty Services, Inc, which is headquartered in Deerfield Beach, FL, has been underwriting vehicle protection plans for over 40 years. Fidelity car warranty plans are sold exclusively through dealerships. There are nearly 4,000 dealers nationwide that sell Fidelity contracts.
Fidelity is backed by the Courtesy Insurance Company, which holds an A+ financial stability rating from AM Best. On its website, Fidelity states that it paid out $525 million in claims in 2019. Both of these details are positive indications that Fidelity Warranty Services is financially capable of paying out legitimate customer claims.
Fidelity Car Warranty Coverage
Fidelity has five levels of extended warranty coverage to choose from. There are three levels of coverage under the Fidelity Vehicle Protection Plan for newer vehicles and two levels under the High Mileage Vehicle Protection Plan.
Fidelity Vehicle Protection Plan
The Vehicle Protection Plan is a Fidelity car warranty designed for new cars and offers 120,000 miles of coverage.
Fidelity

Vehicle Protection Plan

Details

Platinum Coverage

Exclusionary bumper-to-bumper contract that protects most vehicle components and systems, minus a short list of exclusions

Gold Coverage

Enhanced powertrain coverage for the engine, transmission, and drivetrain, plus the engine cooling system, steering, brakes, air conditioning, suspension, electrical system, and hybrid components

Powertrain Coverage

Basic powertrain coverage for the most vital car parts, including the engine, transmission, drive axle, and some hybrid components
Fidelity High Mileage Vehicle Protection Plan
The High Mileage Vehicle Protection Plan is a Fidelity car warranty designed for high-mileage and used cars. It can offer up to 48,000 miles of protection.
Fidelity High Mileage

Vehicle Protection Plan

Details

Owner Select Coverage

Enhanced powertrain coverage for the engine, transmission, and drivetrain, plus the steering, brakes, air conditioning, and select hybrid components

Drivetrain Plus Coverage

Basic powertrain coverage for the engine, transmission, transaxle, transfer case, and drive axle, plus a few hybrid components
Fidelity Car Warranty Benefits
All Fidelity car warranties come with the following benefits:
Alternate transportation coverage: Reimbursement up to $40 per day for up to 10 days for rental cars, public transportation, or ridesharing services
Towing reimbursement: Reimbursement up to $100 per incident
Travel coverage: Reimbursement up to $100 per day and up to $500 per occurrence for meals and lodging if a breakdown occurs more than 100 miles from your home
Fluids coverage: Replacement of necessary fluids, oils, lubricants, greases, and gases required after a covered repair
Fidelity Car Warranty Exclusions
As is the case with all extended warranties, there are a few exclusions to Fidelity protection. Examples of parts and repairs that would not be covered under a Fidelity car warranty include:
Breakdowns caused by misuse, abuse, neglect, or lack of maintenance
Damage caused by improper use of fluid, fuel, or lubricants
Improper towing damage
Damage caused by the environment like hazardous weather conditions, rust, salt, tree sap or chemicals
Batteries
Catalytic converter
Wear-and-tear items like brake drums and shoes, windshields, and engine filters
Other Fidelity Car Warranty Products
Car warranties are not the only vehicle protection products that Fidelity Warranty Services administers. Drivers can also purchase the following plans:
Road Hazard Tire & Wheel
Term Care Select
Car Care Service Plan
Theft Deterrent System
Fidelity Car Warranty Cost
Fidelity Warranty Services does not share cost information on its website, but we were able to find a customer review that included pricing. The customer reported paying $1,800 upfront for a 7-year/100,000-mile bumper-to-bumper Platinum plan for a 2011
Toyota
Avalon.
This is a good price for an extended warranty, but it's worth noting that the price of your Fidelity car warranty may look a little different. Vehicle service contract prices vary widely based on factors such as:
The type of car you drive
The age and mileage of your vehicle
Your location
The plan you choose
The deductible you choose ($0, $50, $100, or $250)
Because Fidelity car warranties are sold through participating service centers, they're subject to dealer markups. Also, you may end up rolling the cost of your warranty into your auto loan, which means you'll pay interest on it over time.
Quotes and Claims Processes
Fidelity car warranty contracts are only sold through dealerships, so cost and quote information is not available directly to consumers. In order to get a quote for a Fidelity warranty, contact a local participating dealership.
If you purchase a Fidelity car warranty and need to have a repair made, Fidelity urges drivers to bring their vehicles back to their selling dealership for repairs. If you're unable to do this, call the number on your service contract, and Fidelity will assist you in finding another repair shop.
After your vehicle is repaired, Fidelity will pay your mechanic directly, and you'll only be responsible for your deductible.
If you're unhappy with your Fidelity car warranty, contact your selling dealership to request a cancellation. If you sell your vehicle while it's still under warranty, you can have your coverage transferred to the next owner. Check your service contract for details about the transfer process and any applicable fees.
Fidelity Ratings and Reviews
Fidelity Warranty Services has an overall positive industry reputation. The Better Business Bureau (BBB) gives Fidelity an A rating, indicating the provider uses sound business ethics and takes good care of customer complaints. Fidelity is also accredited by the BBB.
Additionally, the insurance company that backs Fidelity car warranties, Courtesy Insurance Company, has received an A+ financial strength rating from AM Best. That means it has a superior ability to pay out customer claims.
To get a better picture of Fidelity's customer service, our research team turned to first-person customer reviews submitted on the BBB website. Satisfied reviews detail Fidelity representatives going above and beyond to dive into claims and issues with repairs. They also note quick claims processing and a hassle-free refund process for coverage that isn't used.
Negative customer reviews mention denied claims that customers believe should have been covered and trouble getting in touch with Fidelity Warranty Services representatives.
A certain amount of positive and negative reviews are to be expected with any extended car warranty company. To avoid surprise claims denials, make sure you understand your Fidelity car warranty contract before purchasing coverage.
Top Recommendations for Extended Car Warranties
If you're interested in purchasing an extended car warranty to give you the peace of mind on the road, we recommend getting quotes from two of our top-rated providers: Endurance and CarShield.
Our review team has examined every major extended auto warranty provider in the industry, taking a look at each company's coverage, costs, customer reviews, and more. Based on our research, we've found Endurance and CarShield to offer some of the best coverage and lowest-priced extended warranties on the market.
Endurance: Best Coverage
Endurance has the best extended car warranty coverage in the business, and hundreds of positive Endurance warranty reviews agree. Plans come in six coverage levels that are tailored to the needs of vehicles:
Supreme: Bumper-to-bumper exclusionary coverage that's best for high-tech vehicles
Superior: Stated-component coverage that's best for drivers who want comprehensive protection but don't need high-tech component coverage
Secure Plus: Enhanced powertrain coverage that's best for drivers who want coverage after a short waiting period
Secure: Basic powertrain coverage that's best for drivers on a budget
Select Premier: Specialty coverage that's best for high-mileage vehicles
EnduranceAdvantage™: This plan covers mechanical breakdowns as well as maintenance, like oil changes, engine diagnostics, and brake pad replacements.
Each Endurance plan comes with one year free of Elite Benefits, which includes:
24/7 emergency roadside assistance
Total loss protection
Collision discount
Tire repairs and replacements
Key fob replacements
Endurance mobile app
CarShield: Best Value
CarShield offers the best warranty for drivers on a budget. The company has five automotive plans and is also one of the only providers that protects motorcycles and all-terrain vehicles. The five CarShield auto plans are as follows:
Diamond: Bumper-to-bumper exclusionary coverage
Platinum: Comprehensive stated-component coverage
Gold: Enhanced powertrain coverage
Silver: Basic powertrain coverage
Aluminum: Specialty coverage for high-tech vehicle components
Some benefits that come with all CarShield extended warranties include rental car reimbursement, courtesy towing, and 24/7 roadside assistance.
You can learn more about this provider's industry reputation and pricing by reading our full CarShield review.
Methodology
Our review team prides itself on sharing accurate and unbiased information with consumers. We have accumulated data from dozens of extended auto warranty companies to formulate our rankings of the industry's best providers. Companies receive a score out of 5.0 overall, as well as a rating in each of the following categories:
Price: Comparing providers can be difficult due to the many factors that influence cost. To determine this score, we employ a secret shopper analysis using different vehicles, mileages, warranty plans, and locations.
Coverage: A wide variety of coverage is essential to support the differing needs of customers. We take into account the number of extended car warranty plans available, term limits, exclusions, and additional benefits.
Customer Service: The level of customer service and care provided by an extended warranty company is an important consideration. Our review team sifts through customer reviews and complaints from reputable sources such as the Better Business Bureau (BBB) and Trustpilot. We also consider the responsiveness of each company's customer service team based on our secret shopper analysis.
Reputation: Good extended warranty providers consistently provide quality experiences. Our team takes into account BBB ratings and the company's history of reliable service when giving this score.
Transparency: Customers value a commitment to open and honest communication when it comes to vehicle service contracts. Our team of experts takes into account the availability of money-back guarantees and sample contracts.
Published November 25th, 2022 10:31 AM
Popular Articles
Latest Comparisons
Car Buying Tools