61 Views
Nissan NV Cargo Van Review: Small Business? Consider a Cargo Van Before You Buy a Truck
February 2nd, 2021 12:56 PM
Share
We're committed to finding, researching, and recommending the best products. We earn commissions from purchases you make using links in our articles. Learn more here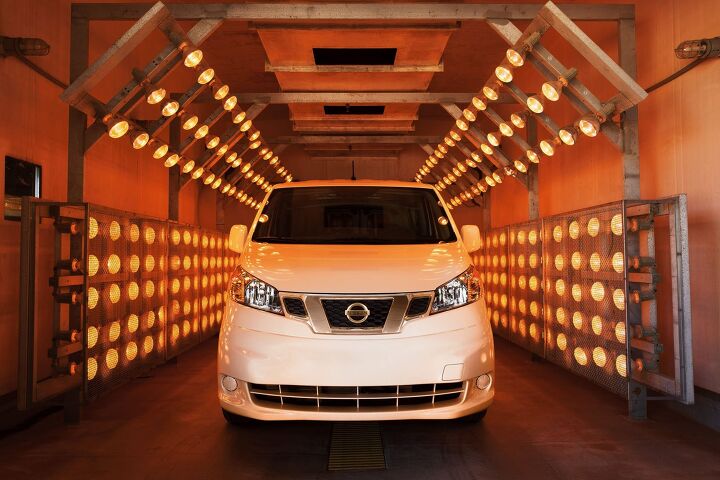 Our economy is built on the backs of hard-working entrepreneurs and business people who need a hard-working vehicle to get stuff done.
For those people, that vehicle often needs to haul around whatever they're selling or whatever tools they need for their jobs — it could be tools for a plumbing, contracting or mobile mechanic business, or even for delivering wedding cakes, fresh flowers, reclaimed wood furniture, homemade pastries, or boxes of artisan jams. There are any number of small businesses that need a vehicle with a ton of cargo space to keep the economy ticking.
Many small business people might look at a truck to fulfill these duties, but before considering a pickup, you might want to check out a cargo van. These trusty vehicles might not look as cool as a truck, but their utility might be exactly what you and your small business need.
ALSO SEE: Top 10 Best Power Inverters for Your Car
The Nissan NV200 Compact Cargo Van is one such vehicle that offers utility out the wazoo. I've used an NV to help me move twice (for many Ikea and Home Depot runs to get stuff like large pieces of furniture and stacks of hardwood floors), and countless small businesses use them to bring their goods and services to the world.
Although you have to get used to having no rearward visibility (our tester had no rear window or a rear-view mirror but those are available on certain configurations), the big front windows and windshield, thin A-pillars, large side mirrors with embedded wide-angle blind spot mirrors, and a standard reverse camera make parking and changing lanes as easy as possible. Having no rear windows can be great – more room to put your logo and website to advertise your business while you drive around.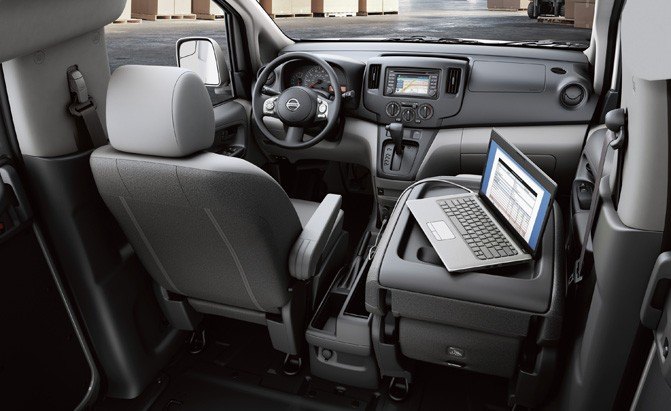 The Nissan NV is not a luxurious vehicle — the inside is quite spartan and there is a lot of hard plastic inside, but these are both positive things. The lack of tech helps keep it reliable and very affordable, while the materials are durable and easy to clean.
Below, I'm going to list all the ways a cargo van like the Nissan NV might be better for a small business than a pickup truck.
Why a Cargo Van Might Be More Suitable than a Pickup Truck
They're Covered: Pickup truck beds are open to the elements and even if you choose to use a tonneau cover, the cargo capacity is dramatically reduced. Cargo vans are always covered and can be somewhat temperature controlled because the cargo area is connected to the cockpit, where the climate control settings are.
They Hold a Ton: The Nissan NV200 is a compact cargo van and yet it holds an enormous 112.7 cubic-feet (3,191 L) of stuff. The length of the cargo floor is 82.8 inches (210.3 cm), while the width measures 54.8 inches (139.2 cm) and 48 inches (121.9 cm) between the rear wheelwells, and the height is 53 inches (134.6 cm). Payload is rated at 1,480 pounds (671 kg). The floor is also flat, which allows you to slide things in and out easily, and the low lift height means you won't strain yourself doing it.
Functional Doors: Sliding doors make moving things much easier and they're so useful in tight spaces. The rear doors also open 40/60 (the wider door opens to the sidewalk on the right-hand side) and at a very wide angle (up to 180 degrees) to make it even easier to move stuff in and out of the back.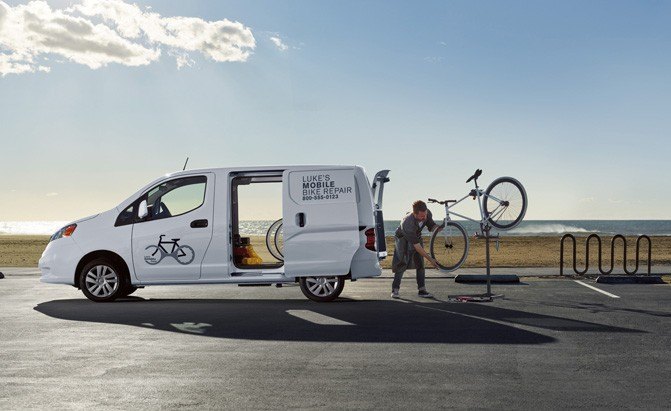 They're Customizable: The Nissan NV200 has 20 integrated and reinforced cargo mounting points so you can install racks, tool chests, or shelves without drilling into the side of the van's walls. Six exterior roof rack mounting points are standard and you can also get an optional six floor-mounted cargo hooks inside. The NV I drove recently had tool chests installed, but the options are endless depending on what your business needs are.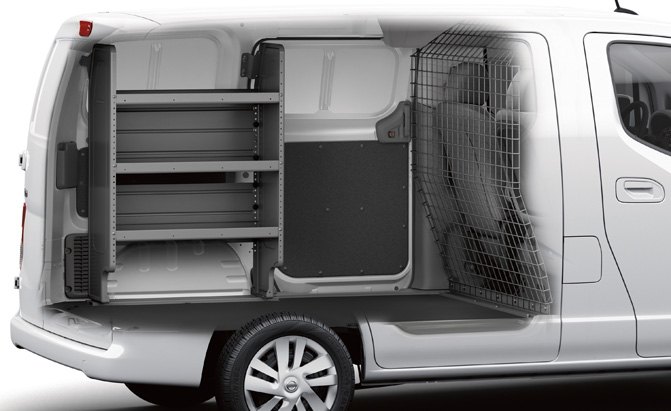 They Fit Everywhere: A Ram 1500 I drove recently was too tall to fit into certain garages, but the Nissan NV always had inches to spare. The NV has a very manageable small footprint and is very easy to maneuver around tight spaces without fearing you're going to scrape the roof. The Nissan NV has a 36.7-foot (11.2 m) turning diameter, which is perfect for the city and makes it easy to pilot.
They're More Efficient: The front-wheel-drive Nissan NV is rated to get 24 mpg city, 26 highway and 25 combined (9.8 L/100 km city, 8.8 highway and 9.3 combined). The 2.0L four-cylinder engine makes 131 horsepower and 139 lb-ft of torque, is paired with an efficient CVT, and also runs on regular gas. To put that into perspective, the 4WD Ram 1500 I drove recently, which needs mid-grade fuel for the V8, was rated at 19 mpg (13.8 L/100 km) combined. You'll save a bunch of money on gas by going with a Nissan NV instead of a truck.
Trucks Can Get Expensive: Although trucks can start off quite affordable, they can very quickly get into luxury car territory, and for many small businesses, every dollar saved is a dollar earned. There are simply many small business people who won't be able to afford a truck.
A Nissan NV starts at $22,200 in the U.S. and the trim up adds only $1,000 to the cost. It also comes with a solid warranty: 5 years or 100,000 miles for the basic and powertrain warranty. A 2019 Ram 1500 starts at almost $32,000.
In Canada, the NV200 starts at $25,898 and the upgraded SV trim starts at $27,198. Nissan claims that its 5-year/160,000 km bumper-to-bumper limited warranty is the best in the commercial van business. A 2019 Ram 1500 in Canada starts at $34,095.

Jodi Lai
Jodi has been obsessed with cars since she was little and has been an automotive journalist for the past 12 years. She has a Bachelor of Journalism from Ryerson University in Toronto, is a member of the Automobile Journalists Association of Canada (AJAC), and a jury member for the prestigious North American Car/Truck/Utility Vehicle of the Year (NACTOY). Besides hosting videos, and writing news, reviews and features, Jodi is the Editor-in-Chief of AutoGuide.com and takes care of the site's day-to-day operations.
More by Jodi Lai
Published March 8th, 2019 10:16 AM
Popular Articles
Latest Comparisons
Car Buying Tools