1 View
Scion IQ Launches With Bizarre "Dudes And Donuts" Marketing Campaign
July 20th, 2011 2:00 PM
Share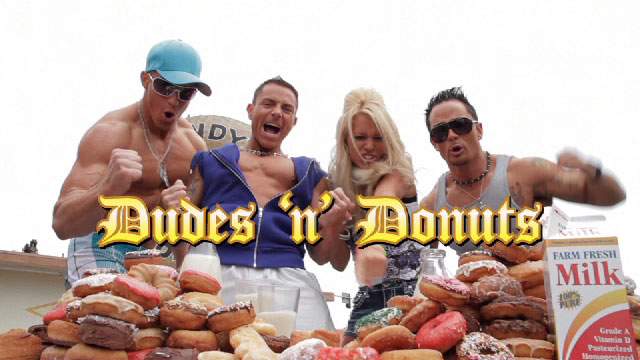 Hey brah, Scion's launching a new car called the iQ, and it's like, wicked small, dude. How many kegs can you fit in it, anyway?
For the launch of the diminuitive iQ, Scion will hit the airwaves with a barrage of TV commercials illustrating the advantages of its small size. The ads will show off its ability to jam two cars in one parking space, or its 11 standard airbags. Pretty conventional stuff.
But online is where Scion will let its freak flag fly: one spot shows muscular Jersey-Shore-types crammed into an iQ (with some creative shoehorning, presumably), being driven around by a bikini model while they eat donuts and drink milk. Another ad spoofs Caddyshack with the Scion as Bill Murray's gopher, while yet another ad shows an Obama impersonator leaving an iQ with three Secret Service agents, using the iQ as a clown car.
Remember, Gen Yers love this stuff.
Scion needs a splash if they want to regain market share, and maybe their own rapping hamsters. The xB has lost ground to the Kia Soul, but those within Scion believe that the cutesy iQ could be their brand's Fiat 500. After all, targeting young people is Scion's MO. And with the massive amounts of marketing dollars sunk into this campaign, the iQ will hopefully target those looking to stand out in small cars—despite the lack of Bud Light 30-rack space in the back, brah.
[Source: Automotive News]
Published July 20th, 2011 2:00 PM
Popular Articles
Latest Comparisons
Car Buying Tools