1 View
Top 10 Safest Cities To Drive In
September 1st, 2011 1:15 PM
Share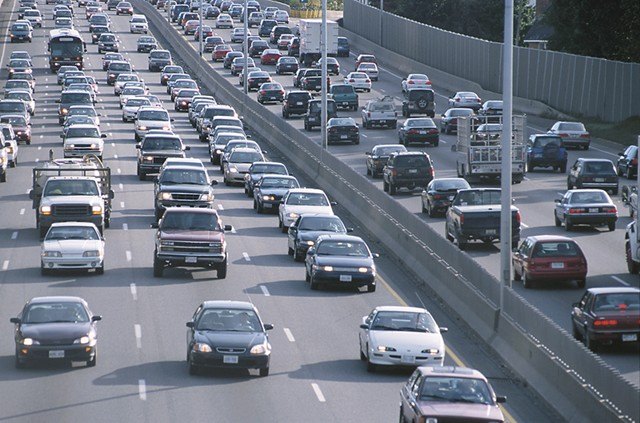 How safe is your city to drive in? You can find out how your city fared in Allstate Insurance Company's seventh annual "Allstate America's Best Drivers Report." This report uses Allstate's claim data to rank America's 200 largest cities in terms of car collision frequency to see which ones have the safest drivers.
For the second year in a row, Fort Collins, Colorado comes out in first place. If you're a driver in Fort Collins, you can expect to get into a car accident every 14 years – that's 28.6 percent less likely than the national average of 10 years.
"We want to recognize the city of Fort Collins for again being the safest driving city in America, and we salute all of America's safe drivers, who help make our communities better places to live, work and raise families," said Mike Roche, executive vice president, Allstate's Claim Organization.
Taking the last place spot for a third year in a row is Washington, D.C. Other cities that placed near the bottom of the list include Baltimore, Maryland, Los Angeles, California and Newark, New Jersey.
Did your city make it into the top 10? Find out after the jump.
City & Overall Ranking
Collision Likelihood
Compared to National
Average
Average Years
Between Collisions
1. Fort Collins, Colo.
28.6% less likely
14.0
2. Boise, Idaho
25.5% less likely
13.4
3. Lincoln, Neb.
22.7% less likely
12.9
4. Chandler, Ariz.
20.4% less likely
12.6
5. Huntsville, Ala.
18.9% less likely
12.3
6. Knoxville, Tenn.
18.3% less likely
12.2
7. Springfield, Mo.
17.9% less likely
12.2
8. Reno, Nev.
16.6% less likely
12.0
9. Eugene, Ore.
16.3% less likely
11.9
10. Chattanooga, Tenn.
16.3% less likely
11.9
Published September 1st, 2011 1:15 PM
Popular Articles
Latest Comparisons
Car Buying Tools