1 View
2012 Chevrolet Volt To Qualify For California HOV Lanes
November 17th, 2011 1:45 PM
Share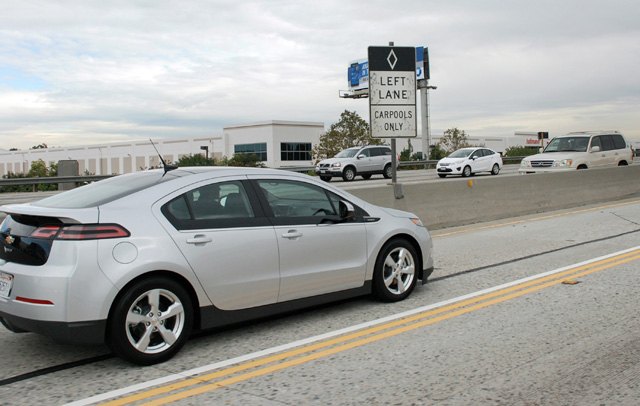 The Chevrolet Volt will be able to qualify for California's High Occupancy Vehicle lanes in 2012, after General Motors announced the availability of a Low Emissions Package for their hybird-electric car.
With traffic congestion in California a major annoyance for motorists, the ability to use the HOV lane – via one of the state's 40,000 permits – will be a boon to Volt drivers. Motorists are normally barred from the HOV lane unless a vehicle has two or more passengers, but the sticker allows for single occupancy vehicles to be exempted.
A revised emission control system and catalytic converter help the Volt achieve Low Emissions status. Volt buyers in California will also be eligible for a total of $9,500 in state and federal tax credits.
Published November 17th, 2011 1:45 PM
Popular Articles
Latest Comparisons
Car Buying Tools