1 View
GM Working On A Low-Cost Fix For Volt Battery
December 7th, 2011 1:30 PM
Share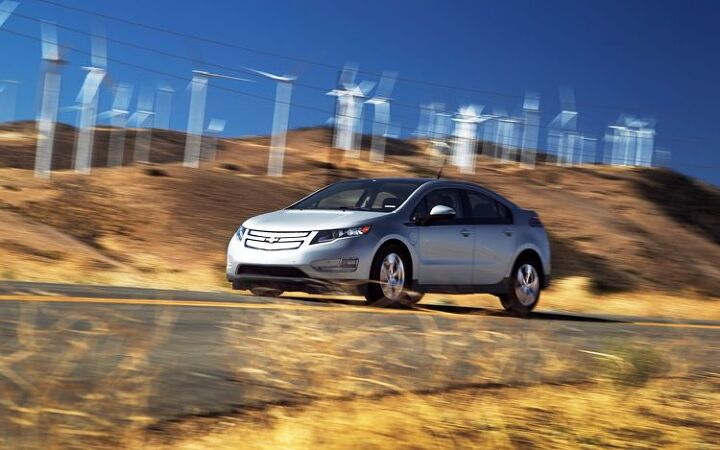 The
Chevrolet
Volt was a big part of the restructuring deal General Motors had with the Obama Administration, when it applied for bail-out money.
Now that the vehicle is here, it is not without its problems. Sales of this plug-in hybrid have not been great, and these days, everyone is talking about the recent crash-related fires.
In the last few months, some Volt's have caught fire and many believe it was linked to its battery system.
Now GM is working on a solution to prevent any future fire issues with the battery. The proposed solutions include laminating the circuitry in the battery, reinforcing the case around the battery pack, and better protecting the coolant system from leaks in a severe accident.
The cost of fixing the issue will cost GM roughly $1,000 per Volt, or about $9-million. This solution, if it works, will still be a lot cheaper than it would be to redevelop a new battery from scratch.
Many believe that the government knew about the risks involved with the Volt, but hid the information to give this car a chance to sell. Negative publicity is never a good thing for a new product, especially one it's banking its future on. A U.S. Housing committee will meet in January to investigate this matter in more detail.
Meanwhile, the Insurance Institute of Highway Safety (IIHS) said on Monday that it does not plan to change its five-star rating for the Volt. The National Highway Traffic Safety Administration (NHTSA) also has no plans to change its five-star rating for the Volt. Consumers look at results from both these parties to determine which vehicles are safe.
Meanwhile, GM's CEO Dan Akerson said that the company would buy back any Volt from a concerned customer, or provide any loaner vehicle to its customer while the Volt is being fixed. Will this gesture work? Time will tell. But since the Volt wasn't flying out of the showroom's in the first place, the current negative publicity could really damage its future sales.
[Source: Automotive News]
Published December 7th, 2011 1:30 PM
Popular Articles
Latest Comparisons
Car Buying Tools