1 View
Top 10 Cars We Wish Were Sold in America
September 1st, 2012 9:16 AM
Share
We're committed to finding, researching, and recommending the best products. We earn commissions from purchases you make using links in our articles. Learn more here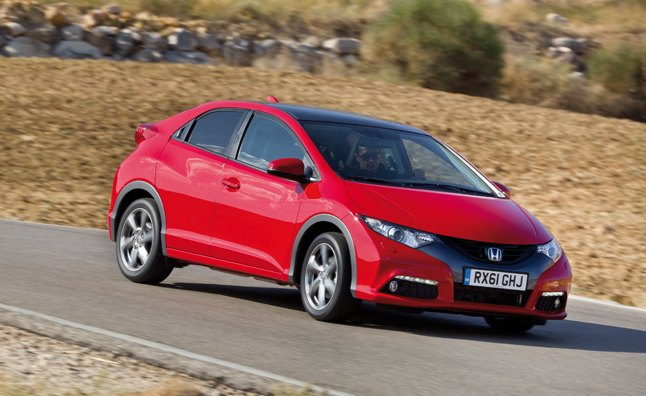 We might have some fancy cars over here in the USA, but there are quite a few vehicles overseas that we can't help but think are desperately missing from our shores. More than a few are niche market models perfect for auto-enthusiasts, while others are more stylish or practical than what's currently available in the US. And some are both.
First up we have the Honda Civic. Sure, it might just be a Civic, but Honda's European Civic is quite different from what's in showrooms here. Take a quick look, and its hard to notice the Honda badge on the front. The euro-Civic's stylish looks are far and away better than the bland car available in US. America also misses out on this specific body-style, which is a shame since hatchbacks offer a practical advantage over sedans and coupes.
Making the Civic even more appealing is its engines which range from a tiny 1.4-liter engine, to a 2.2-liter diesel. If its one thing Americans should be grateful for is that the more powerful, and sportier Civic Si is not yet available in Europe. Chances are, however, they'll probably get an even cooler Mugen-tuned hatch or Type R model that we'll never see here either.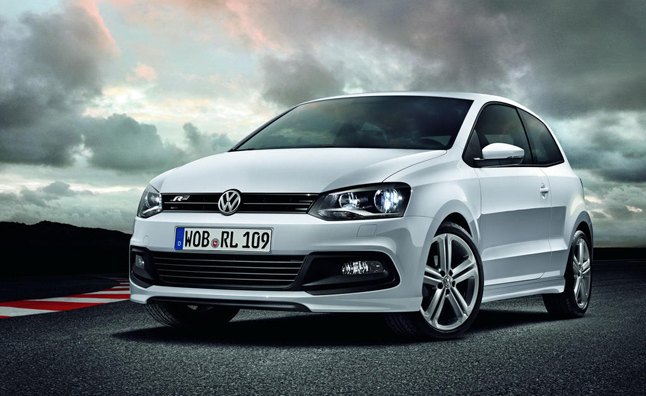 Following the trend of sporty hatchbacks that aren't available in America is Volkswagen's tiny Polo. While the standard Polo isn't much to be excited about, the GTI is quite drool-worthy. It features a peppy engine, solid, unoffensive styling and isn't very expensive at all. The GTI can even hit 60-mph in about seven seconds.
The Polo GTI uses a 1.4-liter engine that makes 180-hp and 180 lb-ft of torque. It's a serious subcompact, thanks to its twin-charging system that uses both supercharging and turbocharging.
However, introducing the Polo here in America might just eat into the popularity and success of Volkswagen's Golf, so its easy to see why the German automaker is holding back the sub-compact car. That, and it would likely be so expensive no one would buy one anyway.
Making matters worse is that VW is even teasing a Polo R, which would use the same twin-charging system, but make something closer to 200-hp.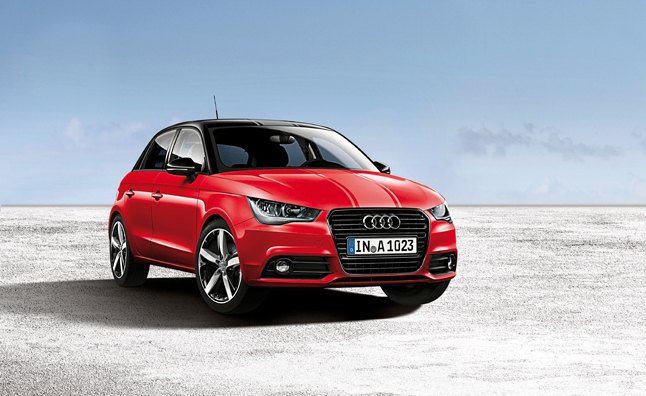 The Audi A1 shares a platform with the Volkswagen Polo mentioned earlier. The A1, features a few more items that the usual subcompact wouldn't have. Things like rain-sensing wipers are welcome luxuries, meaning that just because a car is small, doesn't mean it can't have high-tech amenities.
Under the hood lies either a 1.4-liter 120-hp engine, or 1.2-liter engine which makes 85-hp. Both are fairly efficient too netting at least 50 mpg in the European fuel cycles.
For those who crave a little bit extra, a special A1 quattro is an option. The quattro uses a 2.0-liter engine that makes 252-hp, and delivers that power to the car's four-wheels.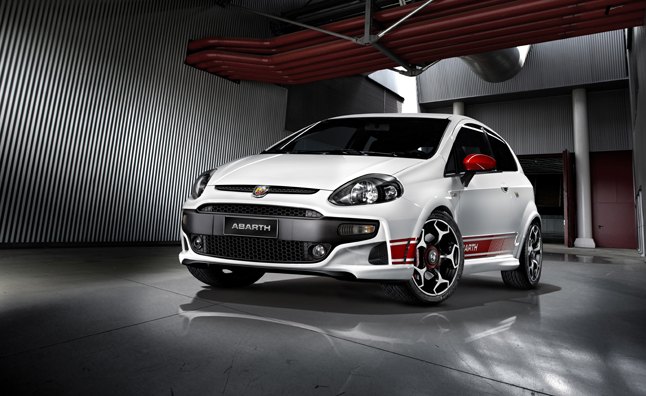 Fiat's revival here in America has been a little rocky. However, if Fiat brought the Punto Evo, it could certainly help get more people into showrooms. While there are still rumors of the Fiat Punto Evo making its way over to North America, its still not confirmed.
The regular Fiat Punto is a reasonably-sized sub-compact hatchback, akin to the Ford Fiesta. The model that's missing the most, however, is the Abarth version, which makes a nice 165-hp thanks to its 1.4-liter MultiAir engine. It would be a solid companion in the Fiat USA stable if it was over here, but for now, Euro, hot-hatch fans will have to make do with a long-distance relationship.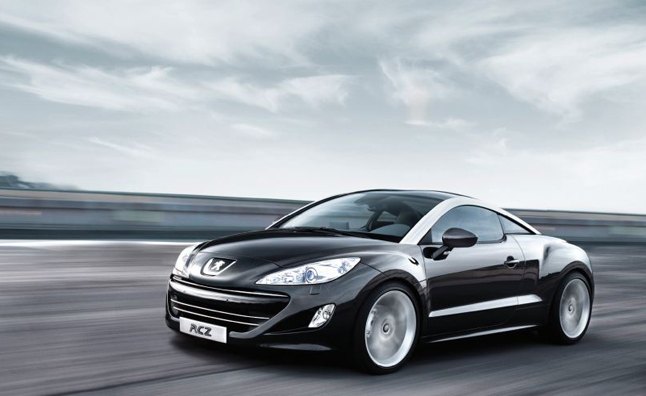 Here's a quick taste from the French, with the Peugeot RCZ. The RCZ is a small coupe, that uses a 1.6-liter engine, which is also available with a turbocharger that helps it get around 200-hp. Of course, the RCZ's main story lies with its looks. The RCZ is a low-slung coupe, with sleek lines. Big 18-inch wheels comes standard, and its double-bubble roof gives it that extra bit of attitude.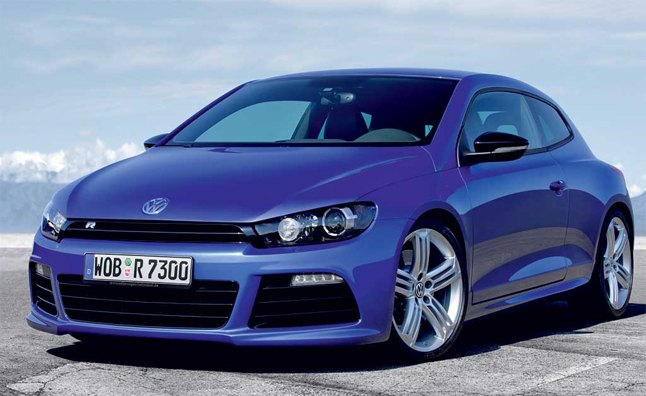 The Scirocco is another car from Volkswagen that would be a welcome sight in trendy, urban cities. Super stylish cars like the Hyundai Veloster, and Nissan Juke are both making a strong impression with American buyers, so why not the Scirocco? According to VW, it could cannibalize sales of the sporty, and practical GTI.
The R-trim Scirocco is a particularly interesting vehicle, since it uses a turbocharged four-cylinder engine, which makes around 260-hp and 251-lb-ft of torque.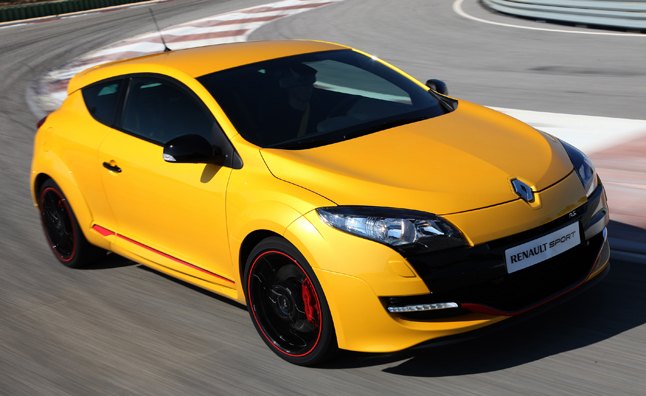 Europe has a serious love for hot-hatches. The perfect example comes in the form of the Renault sport Megane. This is a three door hatchback that has an output of 265-hp, which helps it sprint to 60-mph in six seconds. That's serious performance for the front-wheel hatch, and thanks to its bodystyle, the RenaultSport Megane offers tons of practicality.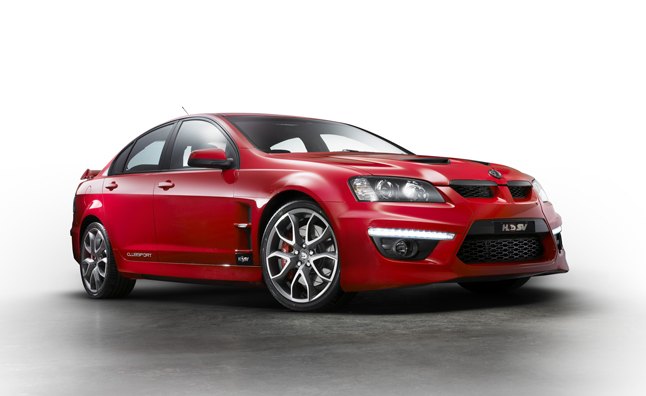 This is the Austalian-made Holden Commodore SS. Squint and the resemblance to the dearly departed (but wonderful) Pontiac G8 becomes noticeable. What makes the Commodore SS so special is its 6.0-liter V8 which around 350-hp that all go to the rear-wheels. It sounds like a dream come true. Over in Australia the Holden Commodore SS has won a few "Bang for your Buck" awards to celebrate the car's high performance, and relatively low cost.
For enthusiasts, there's Holden's own special brew called the HSV (Holden Special Vehicles) Clubsport R8 (seen above.) This car uses the same body as the Commodore, but uses a 6.2-liter engine that makes a whopping 463-hp. That engine is the same one found in a Camaro SS, or Corvette, something the American tuner market is quite used to. It's just a shame that this super sedan won't be seen here.
The good news for those in the States is that Chevrolet seems to be bringing a model based on the next generation Commodore SS, as a 2014 model called the Chevrolet SS.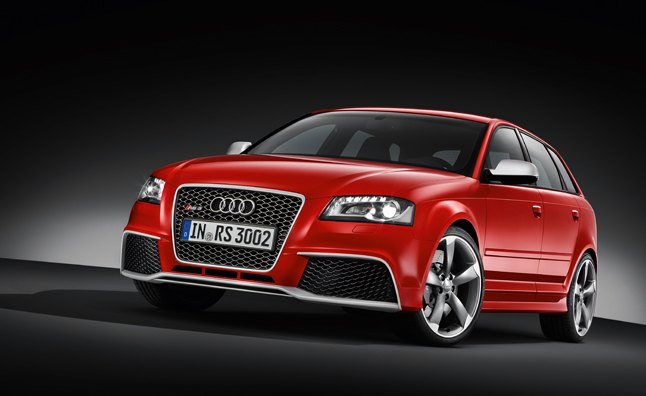 Audi's A3 is a safe bet here in America. It's good on gas, excellent in terms of insurance and isn't ultra expensive. But in the UK, there's a special version of the A3, which is unlike anything available here from Audi.
Instead of Audi's traditional engine options, the RS3 uses a turbocharged 2.5-liter, five-cylinder engine (the same one found in the Audi TT-RS), which makes a stunning 335-hp. All that power is delivered to the road through Audi's quattro all-wheel drive system, and helps the car sprint to 60-mph in 4.6 seconds.
Its all a bit unexpected from Audi's clean-cut, stylish A3, which in addition to the extra power, also gets sportier suspension, and a RS-specific body-kit. Perhaps we'll see an iteration of this car in the next-generation A3 sedan.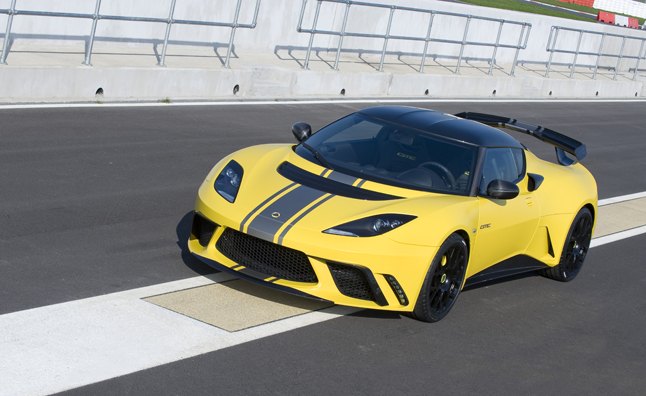 Go to the Lotus International website and look for the Evora GTE, and words like 'race-car' keep sprouting up. That's no mistake, but the good news is that Lotus made a limited run of street-legal versions of the GTE. Essentially, this is an even lighter Evora, being pushed by an even more powerful engine. A street-legal race car, it uses the body and other parts of the Evora endurance racers and showcases gobs of carbon fiber.
A supercharged 3.5-liter V6 pushes out 444-hp, and is considered to be the most powerful Lotus vehicle to date.
It sounds like an absolutely incredible machine, and it's a shame that it's limited to such a small run, all of which will only be available outside of the U.S. Why won't it come to the US? Blame it on our emissions regulations.

Sami Haj-Assaad
Sami has an unquenchable thirst for car knowledge and has been at AutoGuide for the past six years. He has a degree in journalism and media studies from the University of Guelph-Humber in Toronto and has won multiple journalism awards from the Automotive Journalist Association of Canada. Sami is also on the jury for the World Car Awards.
More by Sami Haj-Assaad
Published July 11th, 2012 12:28 PM
Popular Articles
Latest Comparisons
Car Buying Tools