1 View
Honda Wants Crash-Free Cars by 2040
April 28th, 2015 12:07 PM
Share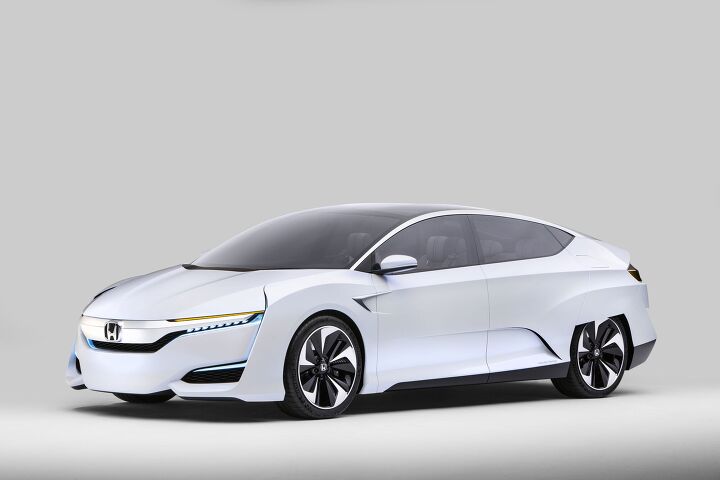 Honda is eyeing a future with crash-free cars.
At the SAE World Congress, Honda R&D Americas president Frank Paluch gave a preview into Honda's vision for the next 25 years. By 2040, Honda believes its vehicles will be able to communicate with each other, talk to infrastructure, ease congestion and never crash. Unfortunately, 25 years is a long time to wait, but Honda plans on rolling out the technology in phases, of which the first will arrive in the next five years. By the turn of the new decade, Paluch suggests that vehicle-to-vehicle communication and vehicle-to-infrastructure communication will be readily available. That technology alone will help reduce accidents involving Honda vehicles by 50 percent, Paluch said.
SEE ALSO: 2016 Honda Civic Hatchback Spy Photos
Ten years later, Honda believes that all road users will be connected, which includes bicyclists, pedestrians and motorcyclists. The goal for Honda is to have all its connected vehicles accident-free by 2040 and to bring about a whole new world of automotive transportation. "With the advancement of learning, sensing, and communication, in both cars and infrastructure, we will move into a new realm, a cooperative car society, in which the highly automated vehicle becomes a platform for the transformed mobility experience," said Paluch.
[Source: Car and Driver]
Discuss this story at our Honda forum
Published April 28th, 2015 8:21 AM
Popular Articles
Latest Comparisons
Car Buying Tools