27 Views
Top 10 Cars That Were Ahead of Their Time
April 12th, 2019 1:19 PM
Share
We're committed to finding, researching, and recommending the best products. We earn commissions from purchases you make using links in our articles. Learn more here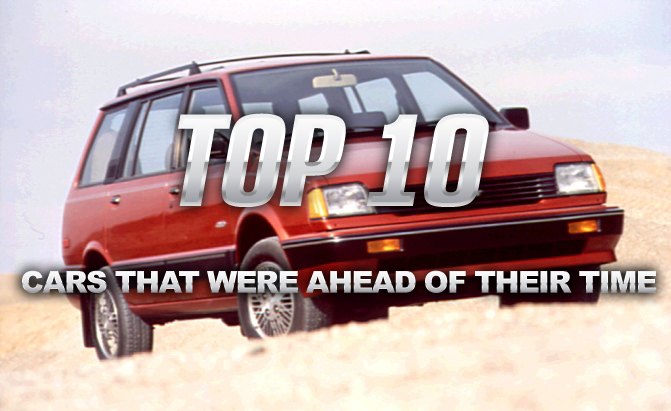 Sometimes, it's best not to be first.

Being the innovator of a new automotive segment can reap large rewards, assuming that the public is ready for such a revolutionary new vehicle. Chrysler scored big time in the 1980s with the minivan and Tesla has developed a devoted, near-cult like following with the brand's range of electric vehicles.
SEE ALSO: Top 10 Cars That Don't Get the Respect They Deserve
But not all vehicles that were ahead of their time scored sales success. Some were in the wrong place at the wrong time while others were pushing technology beyond what was available at the time. These cars may now be looked back upon fondly, but they didn't necessarily receive the best reception when first released. They are the top 10 cars from the past 30 or so years that were a head of their time.
---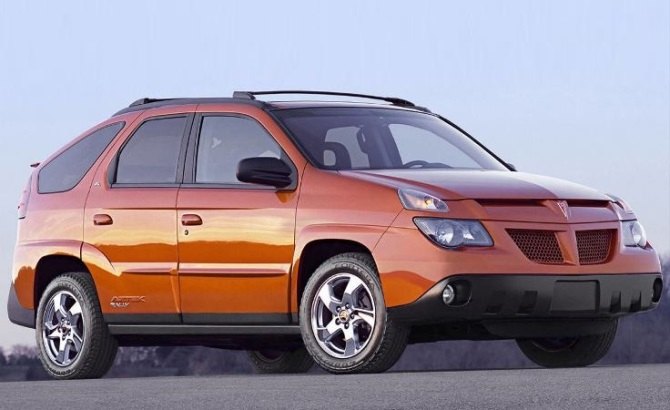 10. Pontiac Aztek
The Pontiac Aztek is labeled with the unfortunate reputation of being one of the ugliest vehicles ever made. But the actual concept behind the Aztek was ahead of its time by many years. A highly stylized crossover that looks rugged, yet is relatively soft and ordinary underneath the sheet metal has become the norm of the crossover world. Styling elements like the lights on top of the front fenders, a sloping rear hatchback and angled rear side windows can be found on many new crossovers today. It also featured innovations inside like a removable cooler and attachable tent.
ALSO SEE: Top 10 Best Station Wagons: 2019
---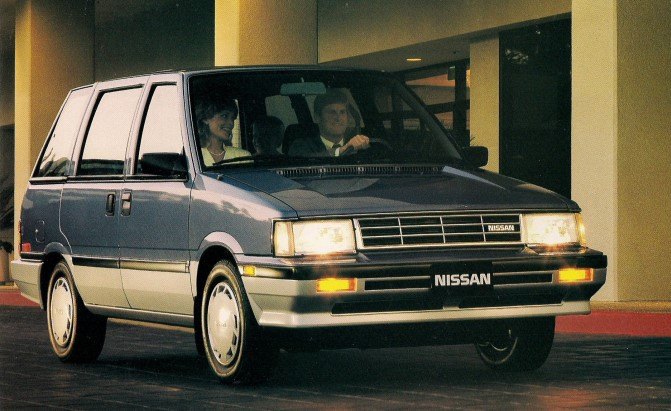 9. Nissan Stanza Wagon/Axxess
The Stanza Wagon and its successor, the Nissan Axxess, combined a subcompact car's footprint with sliding rear doors and available all-wheel drive. Was it a minivan, a crossover or a small wagon? The answer is yes. The Stanza Wagon/Axxess combined incredible utility and practicality in a small, efficient shape. Although many current subcompact crossovers do not include sliding rear doors, the basic concept is otherwise familiar.
---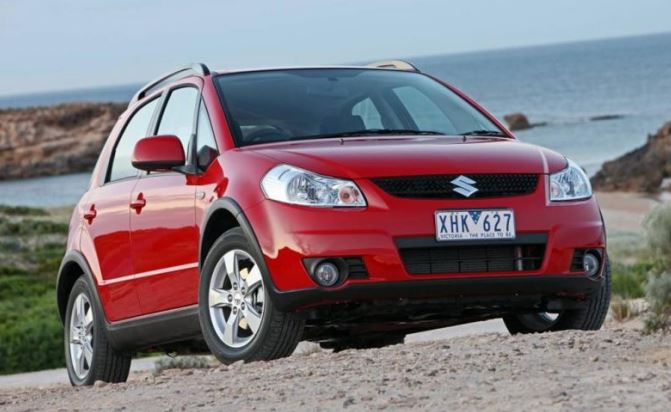 8. Suzuki SX4 Hatchback
And speaking of subcompact crossovers, the segment is incredibly hot right now. But long before anyone had thought of a Mazda CX-3, Honda HR-V or Fiat 500X, there was the Suzuki SX4 hatchback. Built along the same lines of its modern successors, the SX4 featured high ground clearance, a subcompact body and optional all-wheel drive. It even predates the Mitsubishi Outlander Sport and Nissan Juke by quite a few years.
ALSO SEE: Top 10 Best Diesel Cars You Can Buy in the US
---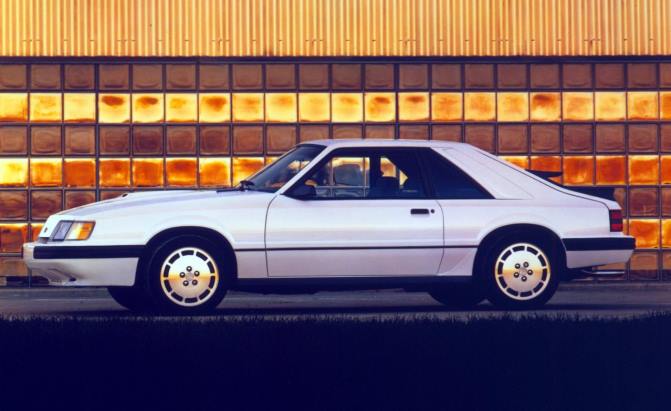 7. Ford Mustang SVO
A turbocharged four-cylinder muscle car in the early 1980s seemed like blasphemy to the Mustang faithful and despite it putting up impressive performance, it didn't catch on. Well, fast forward 30 years and not only has a turbocharged four-banger returned to the Mustang, it's also found its way into the Chevrolet Camaro. Best of all, these engines can outperform many V8 muscle cars from the not-too-distant past.
ALSO SEE: Top 10 Practical Performance Vehicles
---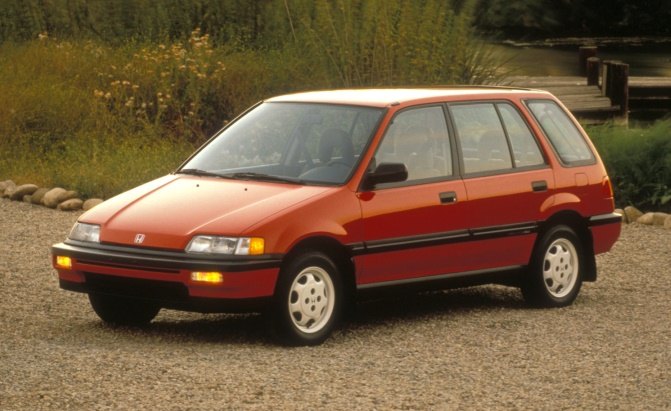 6. Dodge Vista Colt/Honda Civic Wagovan
The Dodge Vista Colt and Civic Wagovan were considered tall subcompact wagons in the 1980s, but they are basically the blueprint for most small hatchbacks today. By adding a higher roofline, passengers can sit more upright and benefit from extra space in a vehicle that still has a small footprint. The Nissan Versa Note, Honda Fit and Toyota Yaris all utilize this design philosophy to some extent.
---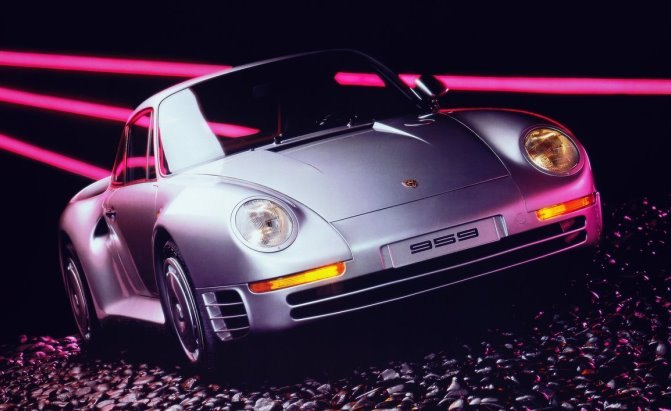 5. Porsche 959
All-wheel drive was the domain of off-road vehicles and rally cars primarily in the 1980s; that is until the Porsche 959 came along and changed everything. Not the first all-wheel drive high performance car ever created, it did showcase how all-wheel drive could be used to exploit incredible amounts of power, turn quick lap times and embarrass the competition. Today, all-wheel drive is featured in countless track weapons.
---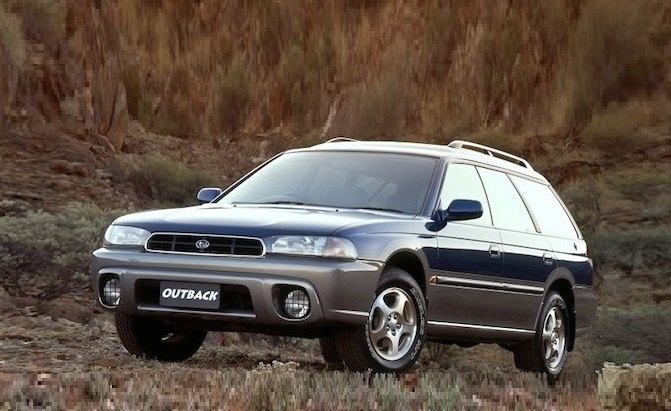 4. Subaru Outback
Take an all-wheel drive wagon, raise it off the ground a few inches and add some aggressive cladding and viola, a crossover! This wasn't an entirely new concept, but the Subaru Outback perfected the formula and proved to be a popular hit years before the competition began to copy it. The Honda Crosstour, Toyota Venza, Audi Allroad, Volkswagen Golf Alltrack and even Subaru's own Crosstrek can all thank the Outback for their existence.
ALSO SEE: 2019 Toyota RAV4 vs Subaru Forester
---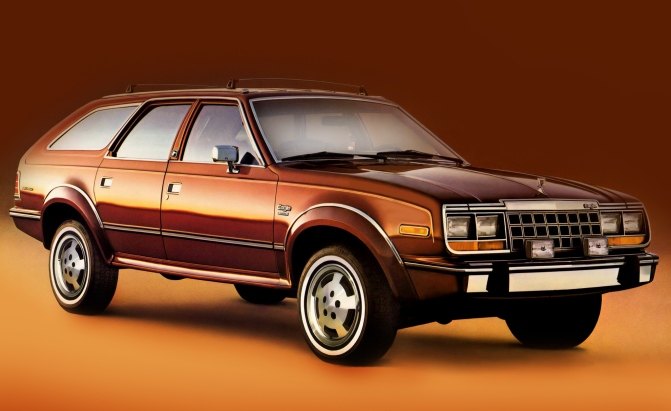 3. AMC Eagle
The Outback may have perfected the all-wheel drive high-riding wagon, but well over a decade before it came to be, there was the AMC Eagle. More of an SUV wearing a wagon body than a true crossover, the four-wheel drive, body-on-frame Eagle was ahead of its time by a few decades. Unusual and not overly loved during its era, the Eagle would fit right in today.
---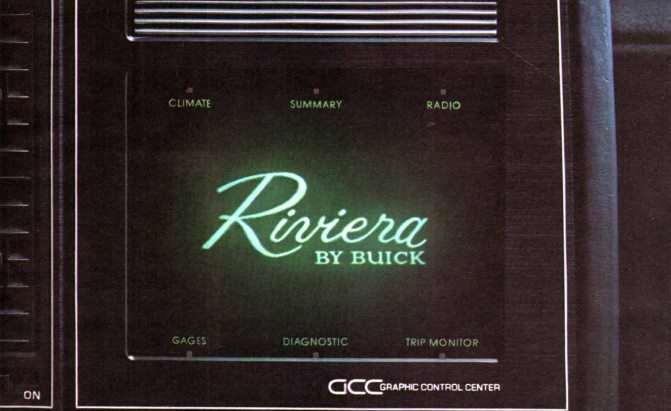 2. 1986 Buick Riviera
Seeing a Buick on this list may seem odd, especially a mid-80s Riviera. But this car experimented with a technology 30 years ago that has just now become mainstream in most new vehicles – touchscreens. It may be hard to believe, but the 1986 Riviera included touchscreen control on its center display screen. Limited to the technology available back then, the system was basic, slow and not all that reliable. But it did forebode a future where buttons would be replaced by a single screen.
---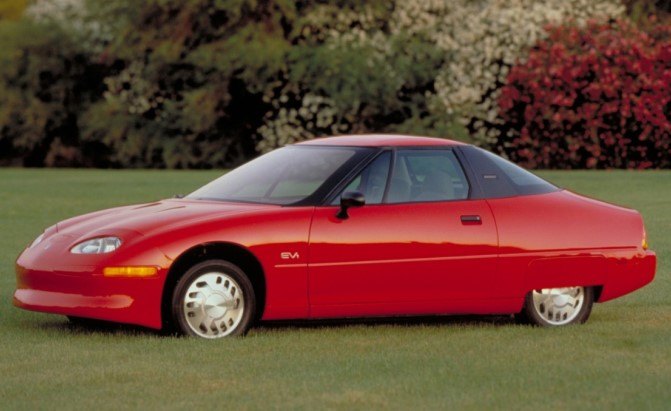 1. GM EV1
The GM EV1 may have been a design study, marketing tool and/or compliance car. But none of that takes away from the fact that it was the first modern electric car available to the public, albeit a limited, pre-qualified sample size. With real-world usable range and power, the quirky little electric car showed a bright future for battery-powered automobiles.
SEE ALSO: Top 5 Best Racing Simulator Games
Sadly, the EV1 program was canceled and it would be several years until viable electric cars were once again available to the public.

Mike Schlee
A 20+ year industry veteran, Mike rejoins the AutoGuide team as the Managing Editor. He started his career at a young age working at dealerships, car rentals, and used car advertisers. He then found his true passion, automotive writing. After contributing to multiple websites for several years, he spent the next six years working at the head office of an automotive OEM, before returning back to the field he loves. He is a member of the Automobile Journalists Association of Canada (AJAC), and Midwest Automotive Media Association (MAMA). He's the recipient of a feature writing of the year award and multiple video of the year awards.
More by Mike Schlee
Published May 2nd, 2016 2:30 PM
Popular Articles
Latest Comparisons
Car Buying Tools