24 Views
Top 10 Ugliest Crossovers and SUVs of 2017
July 28th, 2017 4:07 PM
Share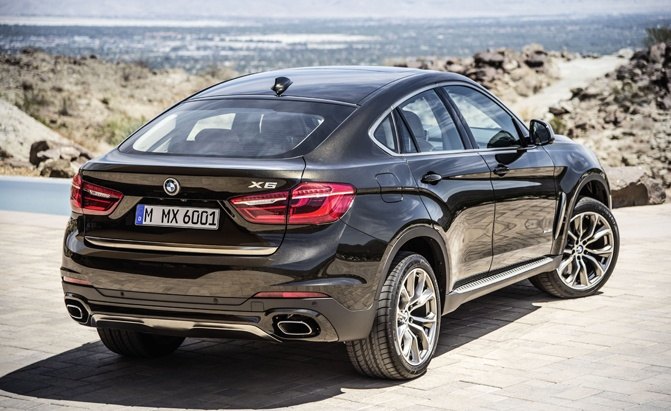 There isn't too much you can do to the design of an SUV or crossover to make it as sexy as a supercar.
While many automakers have been experimenting with design to make SUVs and crossovers look more interesting, a few are typically either too boring or too extreme. In the past, it was hard to believe a crossover or SUV could be considered attractive with their boxy shapes and boring bodylines, but that's not the case in today's market.
SEE ALSO: Top 10 Best Looking Crossovers and SUVs of 2017
And while there are plenty of good-looking crossovers and SUVs, there are also plenty of bad ones. We're well aware that style is completely subjective, so it's OK if you don't agree with our picks. In fact, we want you to nominate your own picks for ugliest SUVs in the comment section below.
Here are 10 SUVs and crossovers that we believe are style failures.
10. Bentley Bentayga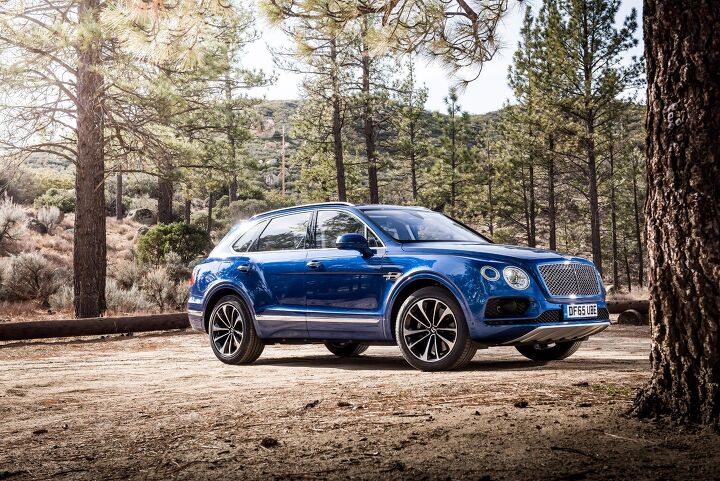 Bentley first previewed its SUV with the EXP 9 F concept car, and the initial reception wasn't pretty. Although the production Bentayga is an improvement over the concept's design, we can't help but wonder if this is the best Bentley could do. The signature Bentley grille actually looks pretty good on the SUV, but the rest of Bentayga's design is far too generic considering how expensive it is. Your parents have always told you that it's what's on the inside that counts, however, and the Bentayga does have a gorgeous interior.
---
9. Volkswagen Atlas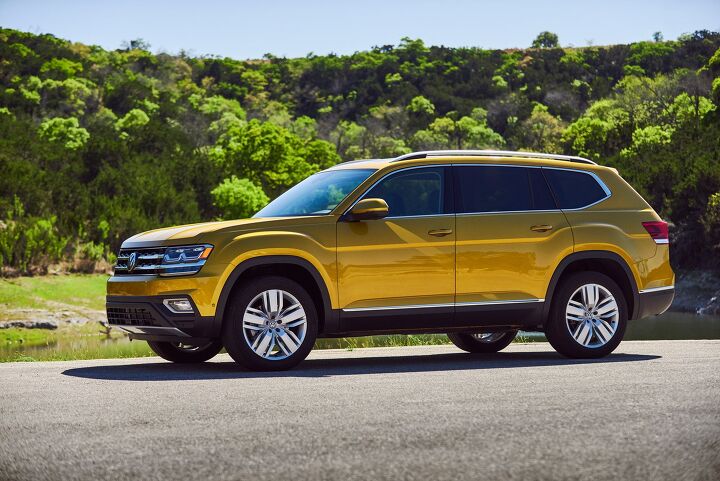 For the most part, Volkswagen's lineup is quite unadventurous. The German automaker has never been known for super stylish cars, preferring to play it safe with non-divisive designs that appeal to the masses. Simply put, VWs are not excitingly pretty or horrendously ugly. That's the biggest problem with the new Volkswagen Atlas — it's not ugly, it just looks incredibly generic. A Volkswagen employee responsible for part of the company's design process spoke to The Truth About Cars at the 2016 L.A. Auto Show (where the Atlas debuted) and said "It looks like a 2012 Ford whatever. It could be anything."
---
8. Tesla Model X
The Tesla Model X is a good example of how you can't just take a sedan, give it a higher roof and ride height, and call it an attractive SUV. For the most part, the Tesla Model X is not a bad looking car — it's fairly sleek and stylish. It's just that the Model X looks bulbous from all angles and the proportions are all wrong. We will say it's quite photogenic, however, as it looks much better in photos than it does in person.
---
7. Mercedes-Benz GLE Coupe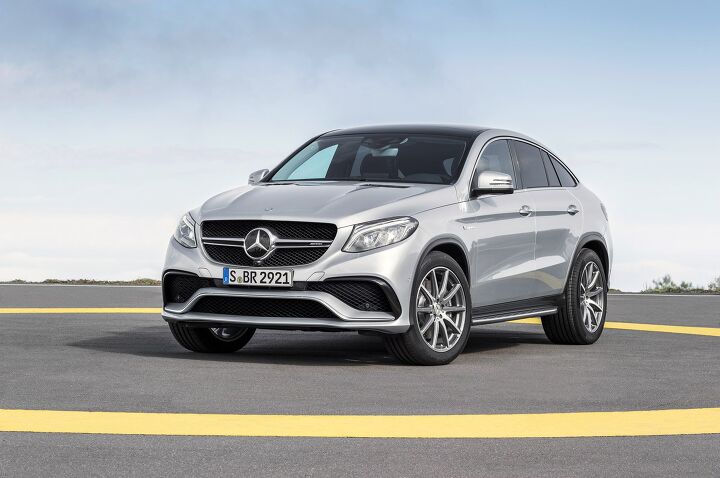 Part of us wishes that automakers would stop with the "coupe SUV" styling, but we know that won't happen. What started with the BMW X6 has become an entirely new niche segment for luxury automakers and Mercedes-Benz is trying to get a piece of the pie with its GLE Coupe. But like the Tesla Model X, its proportions are off and it looks like a clumsy, in-your-face SUV rather than something sporty and stylish. Nothing about this design is elegant and it will definitely not age well.
---
6. BMW X4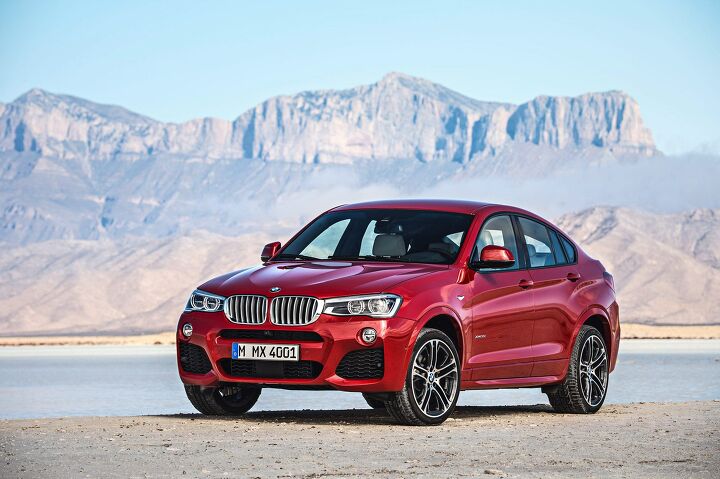 The BMW X6 certainly deserves a (dis)honorable mention on the list, but we simply couldn't excuse how much worse the BMW X4 looks. BMW tried to create a new segment with the introduction of the X6, which it called a Sports Activity Coupe. The X4 and X6 suffer from the same problems as other "coupe SUVs" with their chunky front ends and sharply sloping rooflines that look wonky on SUVs. But hey, they're selling so who are we to judge?
---
5. Lexus LX570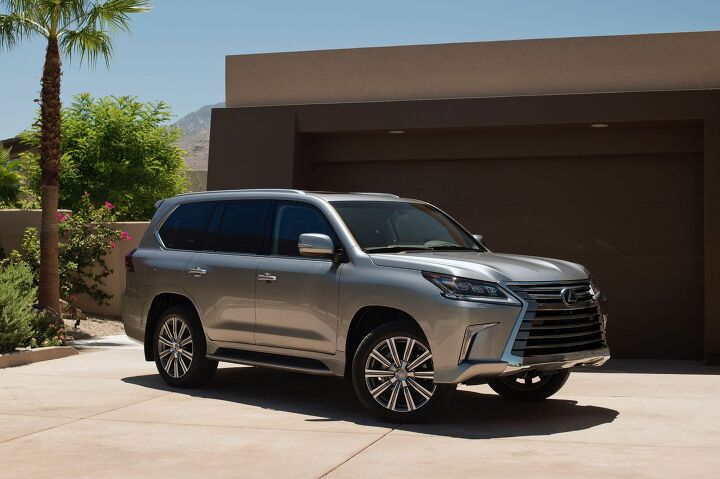 The Lexus LX has existed in the Japanese automaker's lineup since 1996, and more than 20 years later, its bodylines haven't changed much. Lexus has kept the straight edges and boxy shape for decades and the latest model simply incorporates the company's massive spindle grille up front. While the spindle grille on its own is pretty controversial, it looks even weirder on this giant SUV.
---
4. Jeep Cherokee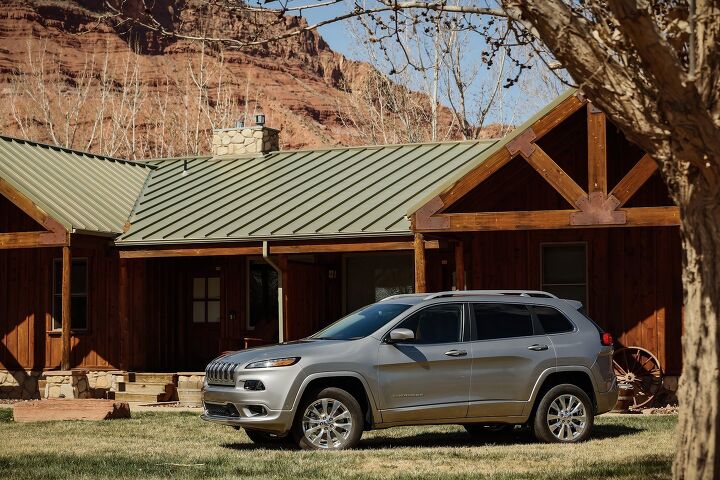 Jeep enthusiasts were shocked when the new Cherokee debuted in 2013. The SUV's controversial styling had everyone questioning if Jeep has lost its marbles, with some people thinking the front end was just a joke. Years later, however, Jeep is sticking with the design and the Cherokee is still a popular seller. We commend Jeep for trying something new, but we still can't get used to those squinty headlights.
---
3. Fiat 500L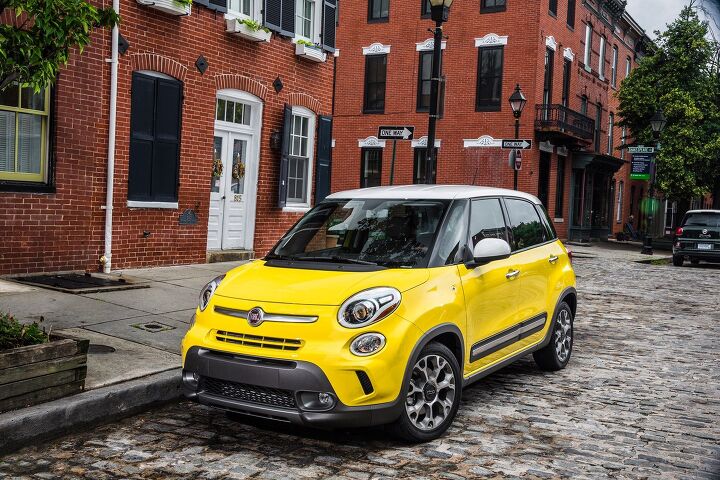 The Fiat 500 has its own appeal, being a bubbly, fun compact car, but none of that cuteness translates onto the Fiat 500L. The five-door Fiat has awkward proportions, looks strangely tall and almost wagon-esque. Combined, it's all things no one asked for in a compact crossover.
---
2. Kia Sportage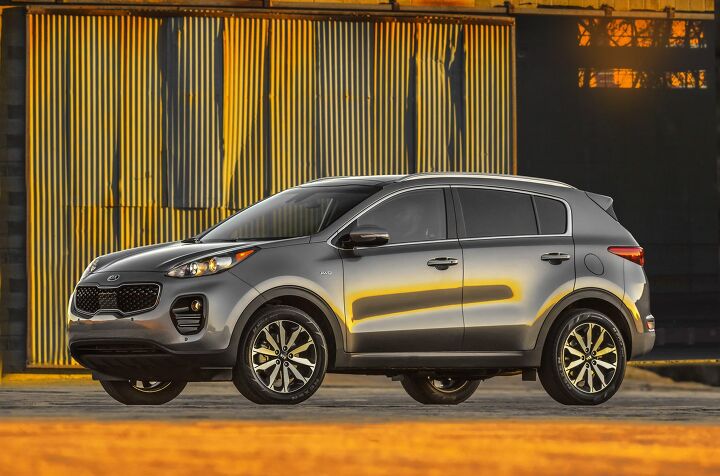 We have to hand it to Kia. The Korean automaker has really revamped its image over recent years with attractive models and appealing offerings. That makes the Kia Sportage's pug-nosed design even more confusing. The front end simply looks off and it doesn't fit in with any other existing Kia models. To make things even stranger, the Korean automaker's new Niro crossover is stylish and the larger Sorento isn't a bad-looking SUV either. Maybe the Sportage just suffers from being the middle child.
---
1. Infiniti QX80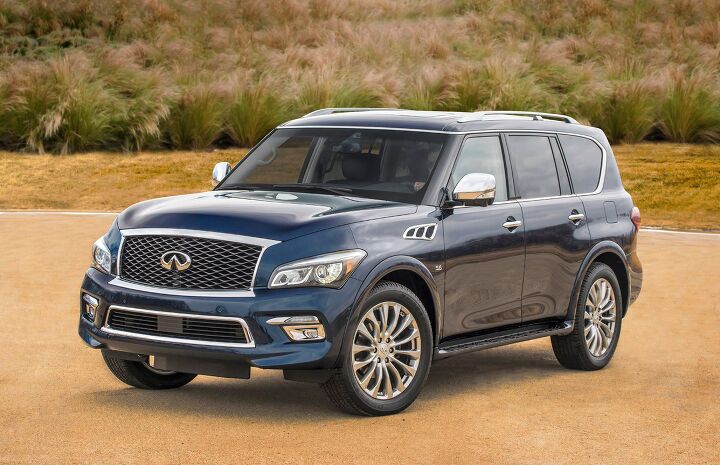 It was very easy to crown the Infiniti QX80 as the ugliest SUV on the market right now. Between the ugly chrome side air vents, super awkward proportions, and sad whale face, there isn't much to redeem the SUV in terms of design. Luckily the Japanese automaker is working on a replacement, which was previewed by the pretty QX80 Monograph at the 2017 New York Auto Show. For the most part, Infiniti has polished its lineup with attractive models from the ground up, but the QX80 is one of the last to receive the makeover it so desperately needs. Hopefully, we'll only have to stare at this ungainly machine for a couple more years.
Published April 28th, 2017 9:47 AM
Popular Articles
Latest Comparisons
Car Buying Tools