127 Views
Top 10 Cheapest Crossovers and SUVs of 2017
June 26th, 2017 7:52 AM
Share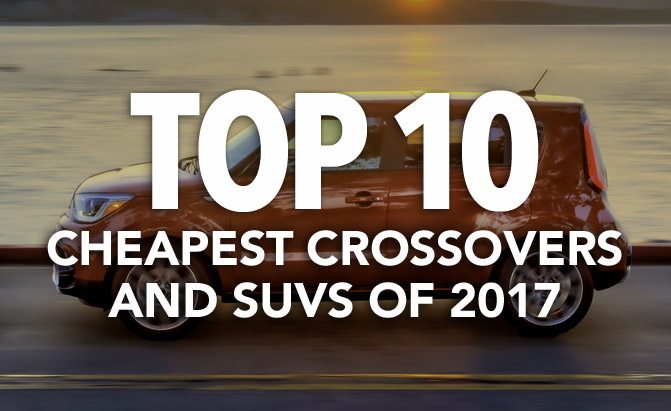 { "id": "13259722", "alt": "", "title": "", "video_link": "https://www.youtube.com/embed/f00iqBqd4NE", "youtube_video_id": "f00iqBqd4NE" }
{ "width": 634, "height": 357, "showRelated": true }
There are plenty of affordable crossovers and SUVs available in today's market.
It has become the fastest growing segment in the U.S., and automakers around the world are quickly introducing cheaper crossovers and SUVs to stay competitive. If you're in the market for an affordable crossover or SUV in the U.S., there are numerous options to choose from, all priced under $25,000. Here are the top 10 cheapest crossovers and SUVs of 2017.
SEE ALSO: Top 10 Cheapest Cars of 2017
10. Chevrolet Trax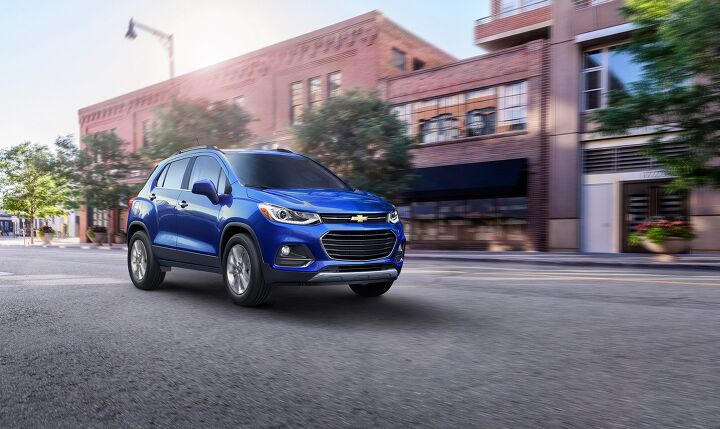 Priced from $21,000 including destination in the U.S. and $19,995 in Canada, the Chevrolet Trax received a facelift for the 2017 model year. Along with the new front end featuring the American automaker's dual port grille, Chevrolet also outfitted the updated Trax with a revised instrument cluster and new safety technology like side blind zone alert, rear cross traffic alert, forward collision alert, and lane departure warning. In our review of the Chevrolet Trax, we praised the crossover's engine, transmission, and surprisingly roomy interior, while we weren't huge fans of its interior finish and seat comfort.
Read our Chevrolet Trax Review
---
9. Jeep Compass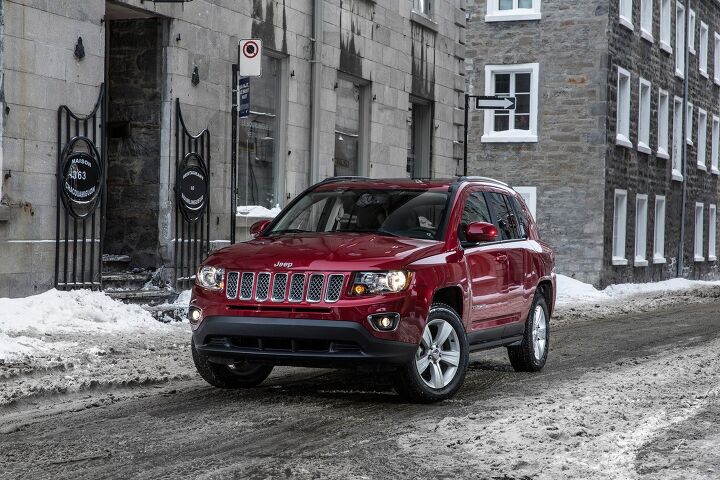 Jeep actually offers a few affordable options, with the Compass being its most expensive on the list. It starts from $20,995 in the U.S. and $24,900 in Canada, and like the Chevrolet Trax, it recently received an update for the 2017 model year. Recently we had a chance to get behind the wheel of the Trailhawk version and came away impressed with its approach angle and how comfortable it was to drive on the road. It does, however, lack cargo space and if you're planning to go off-road, don't expect it to be a smooth ride.
Read our Jeep Trailhawk Review
---
8. Nissan Juke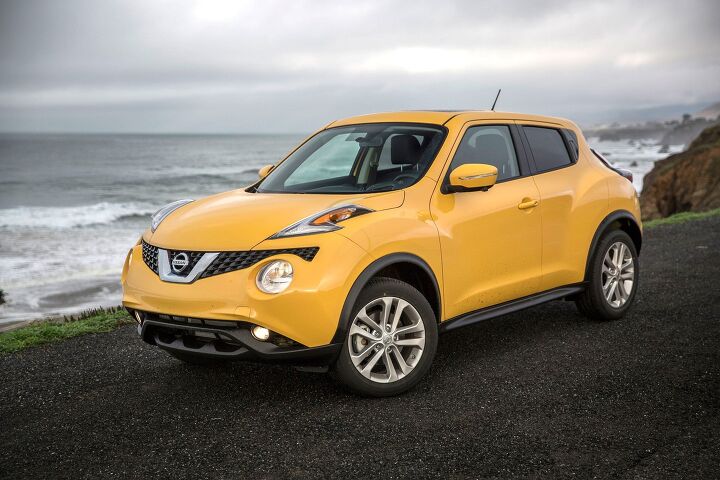 If you're a fan of the Nissan Juke's funky styling, you better act quickly because the crossover will be discontinued in North America after entering the market in 2010. Priced from $20,250 in the U.S. and $20,698 in Canada, there's a good chance you can come away with a deal because Nissan will want to get rid of its remaining Jukes before it's discontinued. It is believed the Juke will be replaced with the Nissan Kicks. There's also a NISMO version of the Juke, which we recently reviewed. We enjoyed its all-wheel-drive performance and engine power but were not impressed with its continuously variable transmission.
---
7. Fiat 500X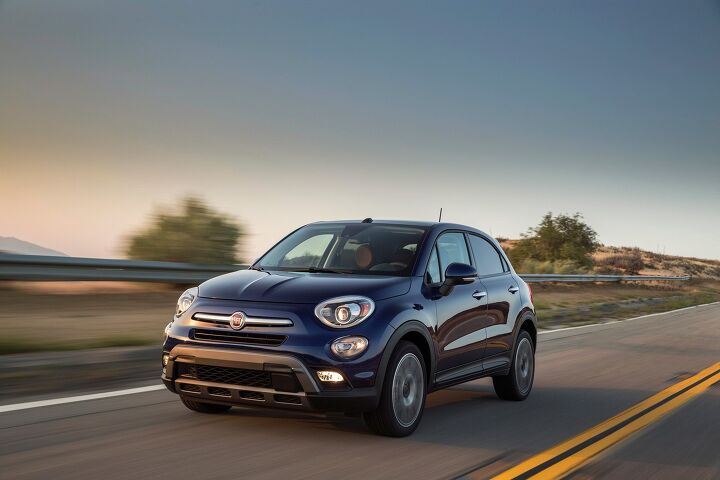 Not everyone is a fan of the styling found on the Fiat 500X, but if you like its quirky style, its pricing will surely be attractive to you. Starting from $20,000 in the U.S. and $22,995 in Canada, the Fiat 500X features a decent engine and the UConnect infotainment system boosts its appeal, but don't expect it to have the same charm as the smaller Fiat 500 compact car. And that's unfortunate, because the Fiat 500X doesn't drive like a larger version of the Fiat 500, instead we came away feeling it had "wonky driving dynamics," a stiff suspension, and poor fuel economy.
---
6. Mazda CX-3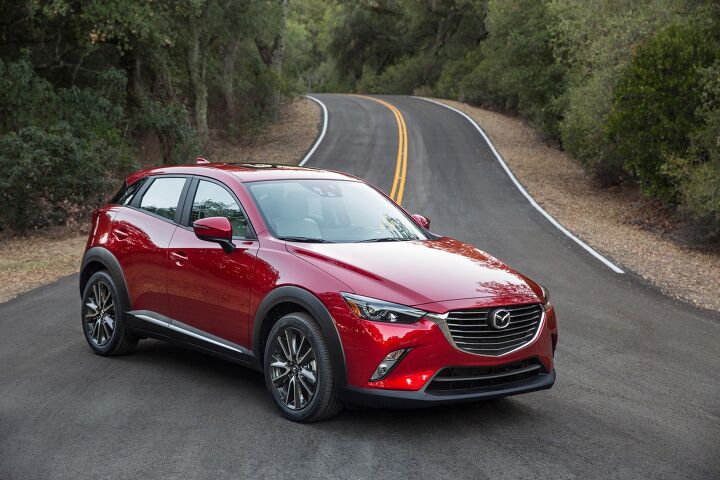 In recent years, Mazda has been impressing the industry with its latest models, especially in the crossover and SUV segment. The compact Mazda CX-3 may be one of the cheapest crossovers available, starting from $19,960 in the U.S. and $20,695 in Canada, but you'll come away impressed with what you get. In our review of the Mazda CX-3, we praised its looks, handling, comfort, and efficiency, while we did wish it had more power and cargo space.
---
5. Mitsubishi Outlander Sport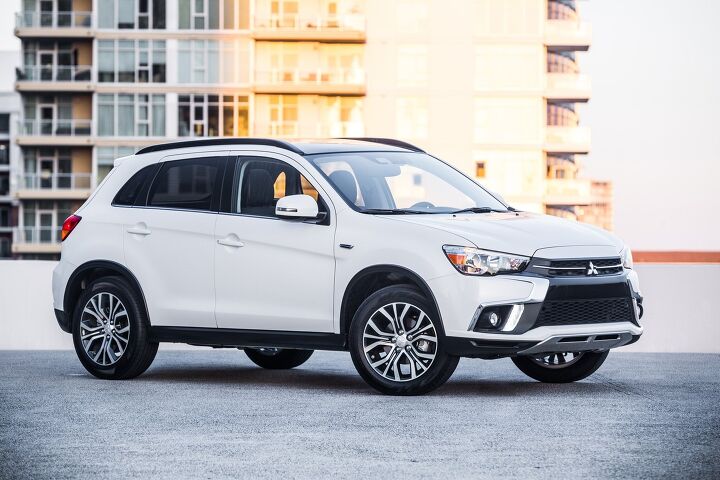 Mitsubishi is making a real strong push in the crossover and SUV segment, and the Japanese automaker looks to be focusing strictly on those segments for the coming years. In the U.S., the Mitsubishi Outlander Sport starts from $19,795, but in Canada, it's known as the Mitsubishi RVR and has a $19,998 starting price. It was very recently updated for the 2018 model year with new exterior and interior enhancements and will arrive in dealerships this fall. That means dealers are likely willing to slash prices to get rid of the remaining 2017 units. While we won't get our hands on the refreshed model for a few more months, the last time we reviewed the Mitsubishi Outlander Sport, we enjoyed its smooth-running engine, budget-friendly pricing, and responsive paddle shifters, but couldn't get past its atrocious steering feel, sluggish acceleration, and small interior volume.
Read our Mitsubishi Outlander Sport Review
---
4. Honda HR-V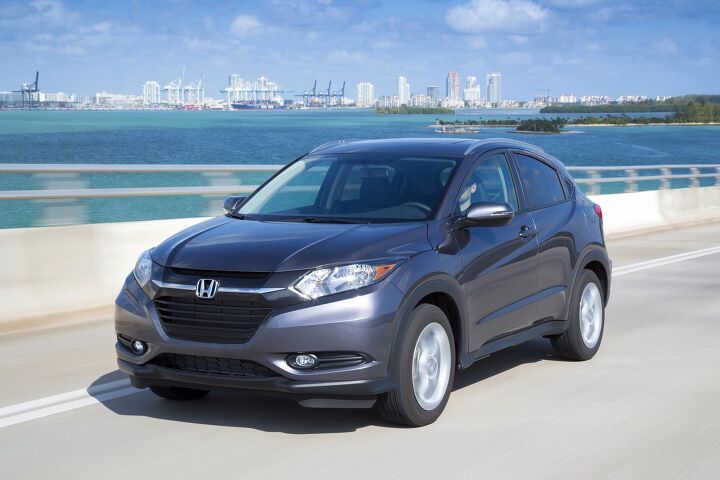 Honda's compact crossover is priced from $19,465 in the U.S. and $21,150 in Canada and comes standard with 17-inch alloy wheels, push-button electric parking brake with Automatic Brake Hold, rearview camera with guidelines, and an infotainment system with Bluetooth connectivity and Pandora support. In our review of the Honda HR-V, we summarized it by comparing it to buying term life insurance in your 20s: It's not the most stylish thing to do with your money, but the premiums are relatively cheap and it's a sensible choice that's likely to be beneficial in the long run. We enjoyed the HR-V's cargo versatility, affordability, fuel economy, and LaneWatch camera, but had to give it a negative for its middling power and driving engagement.
---
3. Jeep Patriot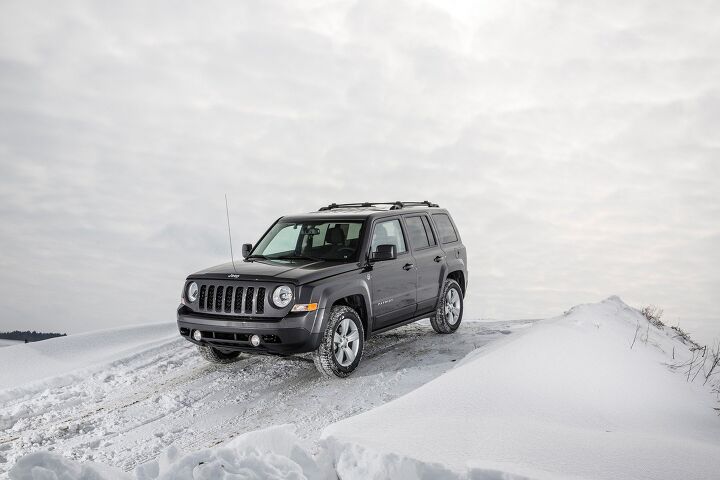 The Jeep Patriot has been left mostly unchanged for years now, and it's not long for this world. In fact, the 2017 model year is the last of its kind as both the Compass and Patriot will be replaced by a single model. The last bid towards a Jeep Patriot starts from $18,040 in the U.S. and $20,045 in Canada, but there are some deals to be had that are already being advertised online. But unless you're a real fan of the Patriot and want one before they're discontinued, we'd advise waiting since the model hasn't been significantly updated in years.
---
2. Jeep Renegade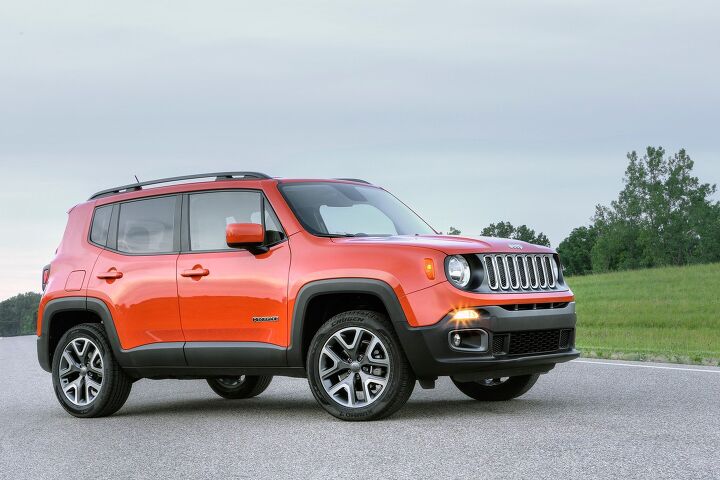 One of Jeep's newest models, the subcompact Renegade, is its most affordable with a starting price of $17,995 in the U.S. and $21,745 in Canada. The compact crossover is surprisingly worthy of the Jeep nameplate, as we came away impressed by not only how great it drives on pavement, but how reasonably capable it is off-road in Trailhawk trim. In addition, the Jeep Renegade makes good use of its interior space and of course, it has a low starting price. It does however, have a slightly awkward driving position and we found the "My Sky" sunroof a bit silly.
---
1. Kia Soul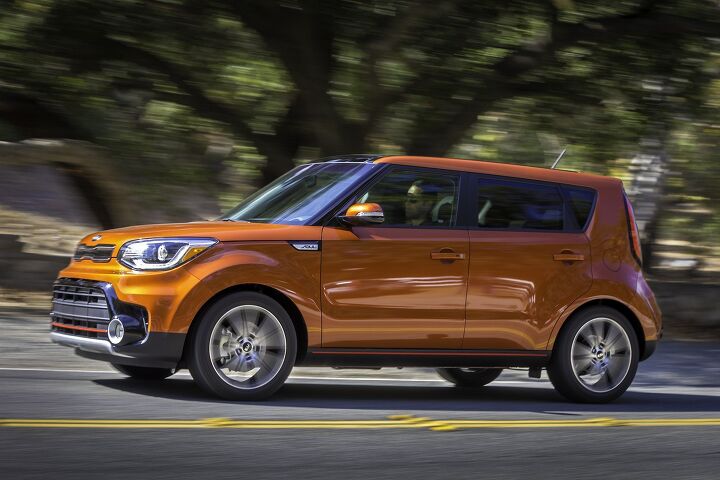 Currently, the cheapest crossover or SUV you can get your hand on is the Kia Soul, with a starting price of $16,100 in the U.S. and $17,395 in Canada. The boxy crossover is arguably Kia's most iconic model, filling a void left behind when the Scion xB and Nissan Cube were discontinued. When we last reviewed the Kia Soul, we came away surprised by its sporty driving dynamics and premium interior, but was disappointed by its somewhat noisy engine. The good news is, buyers can pay a bit more this year for a turbocharged engine featuring 201 horsepower and 195 pound-feet of torque.
Published June 12th, 2017 3:00 PM
Popular Articles
Latest Comparisons
Car Buying Tools