1 View
Buick Velite 6 Comes in Plug-In and Pure EV Flavors
April 17th, 2018 3:59 PM
Share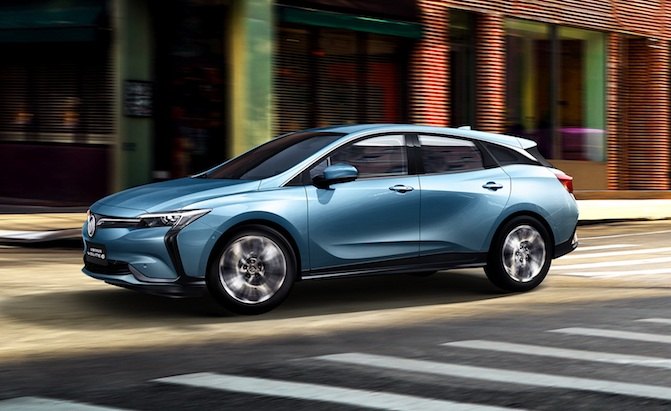 The Buick Velite 6 has made its official debut ahead of Auto China 2018 in Beijing.
The Velite 6 is a China-only Buick that will be offered with either a plug-in hybrid or pure electric powertrain. First to arrive will be the plug-in hybrid, which will feature a 1.5-liter engine, two AC permanent-magnet synchronous electric motors and a liquid-cooled lithium ion battery pack. Buick says the Velite 6 plug-in has an estimated range of 700 km, which is equal to about 434 miles.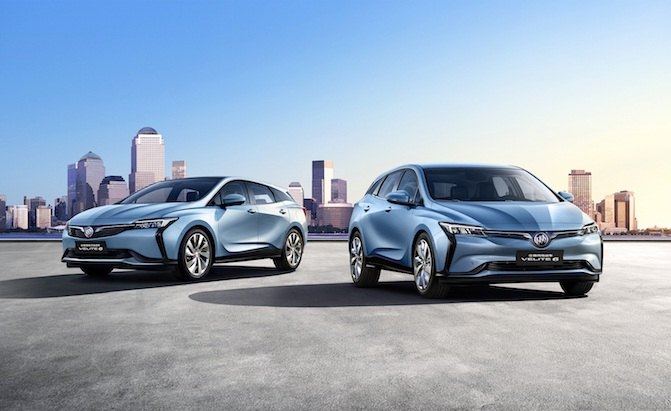 Less is known about the pure electric Velite 6, which will likely arrive in Chinese Buick showrooms sometime in 2019. The automaker says the EV will "adopt a new-generation pure electric drive system to offer customers a smooth, quiet and natural driving experience," but didn't provide any further details.
SEE ALSO: Buick's New Electric SUV Concept Has 550 HP

Both the Velite 6 plug-in and Velite 6 electric will feature a cloud-based Buick eConnect system that enables over-the-air updates and can be unlocked with a smartphone app. The system also allows for multiple accounts to be created, giving users a personalized profile with their own settings for the navigation or audio systems, for example. Music, destinations and other information can be sent to the car's display screen in real-time through China's ever-popular social media network WeChat as well.
The Buick Velite 6 and Velite 6 electric will be displayed at Auto China 2018 in Beijing, which kicks off on April 25th.
Discuss this story on our General Motors Forum.
Published April 17th, 2018 3:59 PM
Popular Articles
Latest Comparisons
Car Buying Tools