5 Views
Top 10 Best Interiors of 2018: WardsAuto
August 24th, 2020 8:36 PM
Share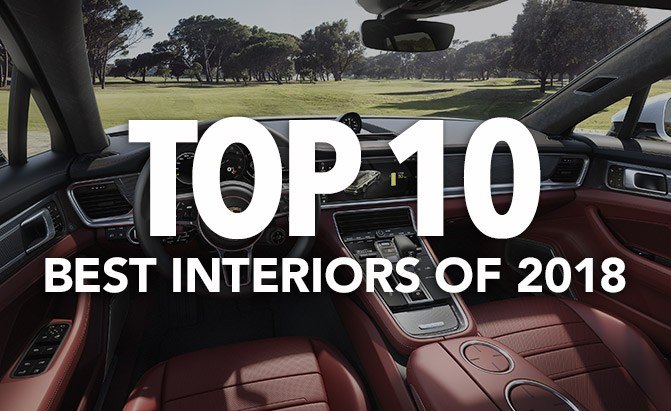 After reviewing 40 nominated interiors that were all-new or significantly improved from the prior year, WardsAuto has released its list of the top 10 best interiors of 2018.
The publication said this year, the color red was extremely popular inside cabins, not just as an accent color but covering complete seats and wide swaths of door panels. "We know a lot of consumers end up buying black, gray or beige interiors, but there are also a lot of shoppers who want more excitement," said WardsAuto senior content director, Drew Winter. "This year's class of winners will make these folks happy."
SEE ALSO: Top 10 Affordable Cars with Surprisingly Higher-End Interiors
The 2018 winners are listed in alphabetical order.
10. Chevrolet Equinox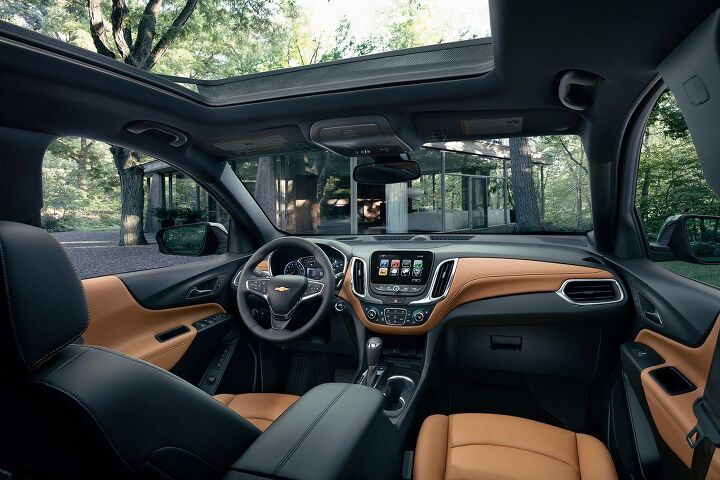 Chevrolet claims its sixth Wards 10 Best Interiors trophy, this time with the all-new Equinox crossover. WardsAuto editors praised the Equinox for its soft, premium materials, massive center console, outstanding infotainment system, excellent value, and contrasting black and butterscotch color scheme. They also left impressed by the lack of fit-and-finish problems, barely finding a seam that is out of place. More luxury amenities include heated and cooled second-row seats, heated steering wheel, 4G LTE WiFi hotspot, wireless phone charging, and a reminder not to leave children or cargo unattended in the back seat once the engine is shut off.
---
9. Hyundai Kona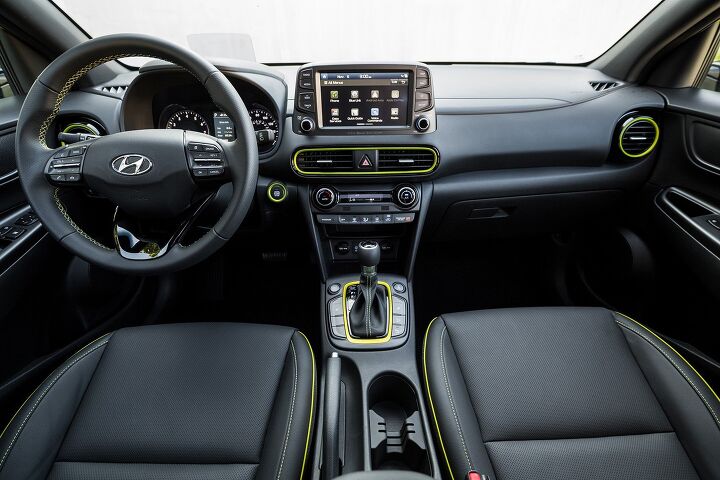 The Hyundai Kona may be the cheapest car on the list, but its interior looks and feels anything but cheap. The use of brilliant splashes of color helps make the interior hip, with neon lime trim framing the air vents, ignition start button, and transmission shifter bezel. It can also be found on the piping, stitching, and head restraints for seats in both rows. WardsAuto also praises the Kona's high-definition head-up display and simplified center stack design. This is the fifth Wards 10 Best Interiors honor for Hyundai.
---
8. Infiniti QX50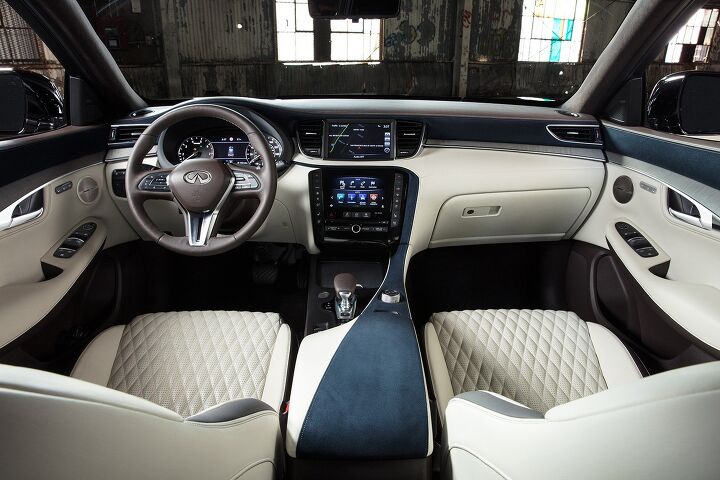 If you're looking for a more luxurious crossover, the all-new Infiniti QX50's interior is stylish, while featuring "a lot of conceptual edginess" in a production vehicle. Helping impress are the brown Ultrasuede headliner and navy blue Ultrasuede accents found on the center armrest, instrument panel, and doors. Editors say the QX50's interior is simultaneously effervescent, calming, and inspiring. The cabin also receives high marks for a generously proportioned center console, spacious second row, and overall excellent value.
---
7. Kia Stinger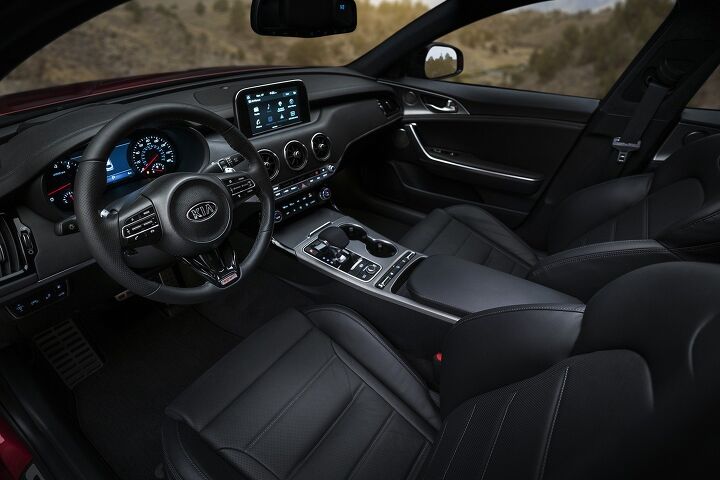 AutoGuide.com's 2018 Car of the Year also gets a nod for having one of the best interiors. The Korean automaker's sports sedan has impressed on all fronts, from performance to luxury. It's Kia's fifth Wards 10 Best Interiors trophy with the flagship sedan getting praised for its "spot-on build quality, lovely brushed aluminum trim, an ample second row and beefy seat bolsters to accommodate aggressive maneuvering." Said to be both elegant and athletic, the Kia Stinger's interior features high-quality leather, soft-touch materials, and the driver-assistance systems are fantastic, said WardsAuto.
---
6. Lexus LS 500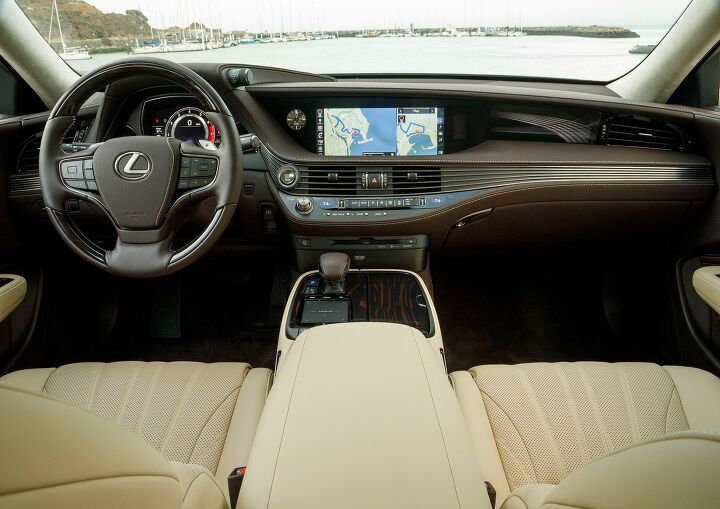 Believe it or not, this is only the fourth Wards 10 Best Interiors trophy for Lexus. But it does come a year after the LC 500 was named a winner in 2017. The all-new LS 500 flagship sedan gets recognized for the automaker's willingness to use spectacular color combinations such as crimson in the F-Sport variant. Editors say the LS 500 uses "top-shelf stuff from headliner to floor," making the LS 500 worth every penny of its high price tag.
---
5. Lincoln Navigator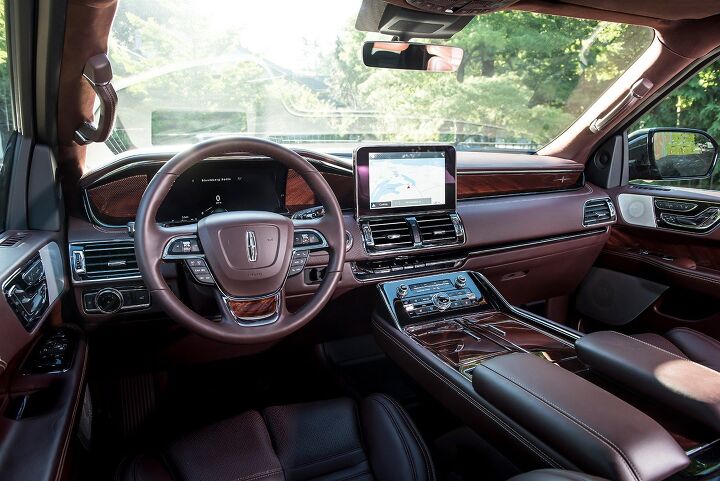 The all-new Lincoln Navigator marks a strong return for the nameplate, with its interior being called an "absolute jaw-dropper" by WardsAuto. Tested in Black Label trim, the Navigator actually earned the highest cumulative score in this year's competition. Venetian leather, Dinamica faux suede, and lacquered wood trim all contributed to the Navigator's trophy, along with high scores on its infotainment system. And giving you the impression that "you're swimming in a glass of cabernet," is the Mahogany Red finish found on the leather, carpeting, and select hard plastics.
---
4. Porsche Panamera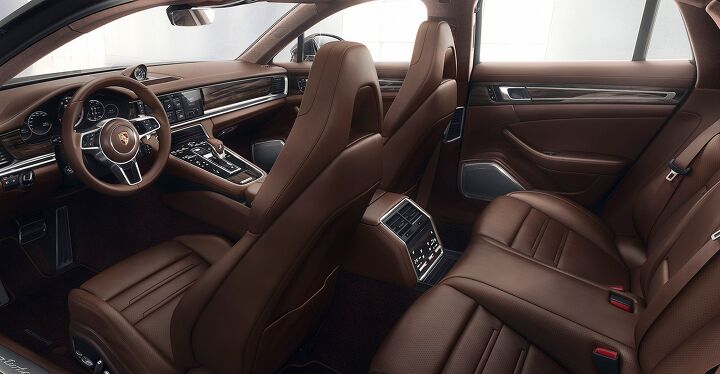 The Porsche Panamera Turbo S E-Hybrid was the most expensive vehicle tested in this year's competition, so it's almost no surprise it gets a trophy. Wowing the judges were the saddle-brown leather and brushed aluminum trim, along with the completely reworked, sleek center stack. One judge said the Panamera had "the best massaging seats on the planet," while the second row console controls, fixed head restraints, firm seats, and easy cycling through certain modes were also recognized.
---
3. Ram 1500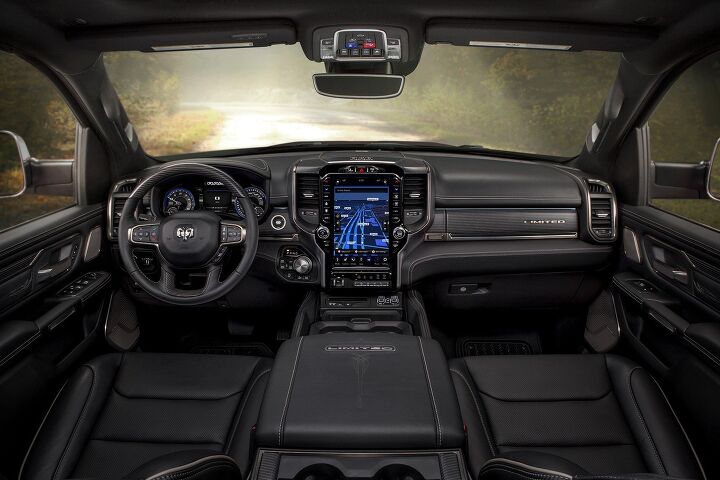 The sole pickup truck on the list is the Ram 1500, with the Limited trim being tested for the competition. The Ram's touchscreen left judges impressed, with a giant vertical 12-inch screen featuring bold graphics. WardsAuto editors found the indigo/frost interior color combination stylish and handsome, while also praising the cabin's cloth-mimicking film, swirling-patterned Harmon/Kardon speaker grilles, and distressed metal trim.
---
2. Range Rover Velar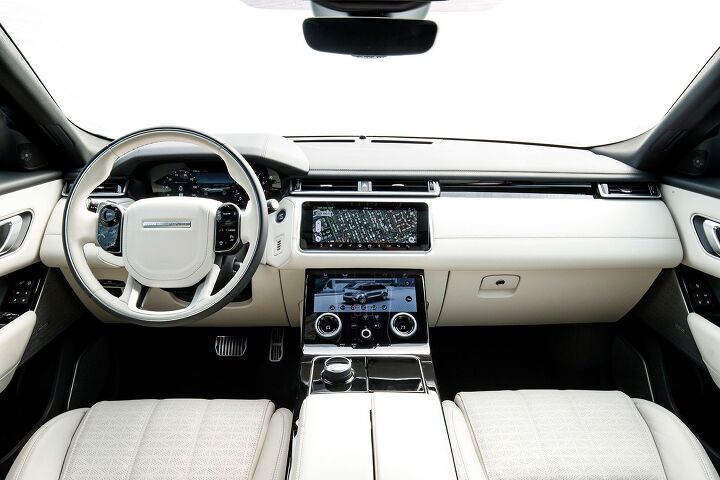 If the Infiniti QX50 isn't a luxurious enough SUV for you, then maybe the Range Rover Velar fits the bill. WardsAuto tested a First Edition model that had white, black, and cool all over with its triangular perforation pattern found on the seats and door speaker grates. The "copper weave" carbon fiber trim, faux suede, and aluminum also impressed. As expected, fit and finish are stellar, while comfort is high in the Velar, especially once the massaging seats are turned on.
---
1. Toyota Camry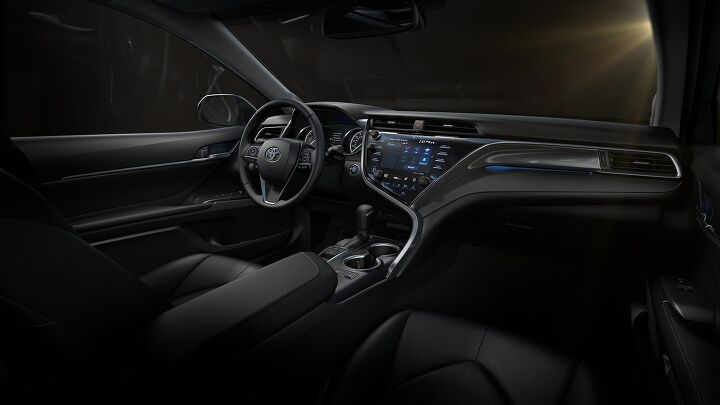 Lastly, there's the popular Toyota Camry sedan. The test car featured red leather with accents of black and silver, while editors also praised the unusual center stack that features a lack of symmetry. One editor went so far as to write, "Wow, this is a Camry?" on her score sheet. The Camry also features a great head-up display, unique fluted center-stack buttons, extending visors, a nice gauge-cluster screen, and no exposed grab bar pins.
Published April 24th, 2018 2:43 PM
Popular Articles
Latest Comparisons
Car Buying Tools