2 Views
Lexus 'LQ' Trademark Likely for Upcoming Flagship Crossover
May 14th, 2018 1:48 PM
Share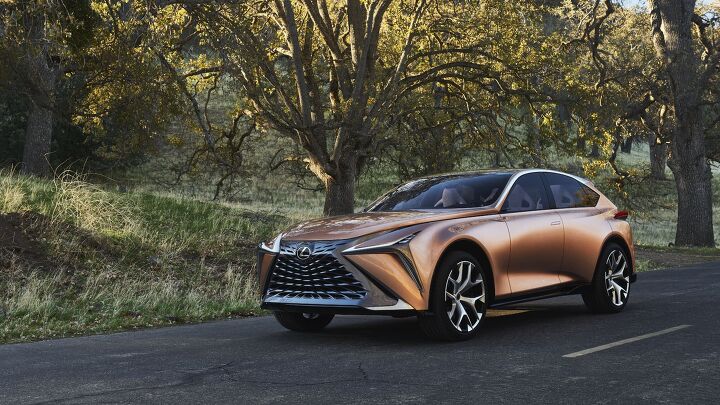 A recent trademark registered by Lexus could be used for the automaker's upcoming compact crossover.
The Japanese luxury automaker registered "LQ" in the U.S. on May 7 for "automobiles and structural parts thereof." If you follow the company's lineup, the letter "L" is normally used to designate a range-topping model. For example, the LC is the top-of-the-line coupe, while the LX is a full-size SUV. There's also the new LS, which serves as the Lexus flagship sedan. So the LQ nameplate suggests it will be used for a range-topping model, and it's likely for the flagship crossver that Lexus previewed earlier this year with the LF-1 Limitless Concept at the 2018 Detroit Auto Show.
SEE ALSO: Lexus LF-1 Concept Previews New Luxury Crossover: 5 Things You Need to Know
The interesting thing is that Lexus currently does use the "Q" designation for any other model in its lineup. But LX is already taken for the company's flagship SUV, and it appears Lexus is keen on offering both a proper body-on-frame SUV and a flagship crossover.
Rumors suggest the production LF-1 Limitless could debut as soon as the 2019 Tokyo Motor Show, so the timing for trademarking its nameplate isn't too far off. But then again, automakers have registered trademarks in the past that never get used, but that's likely not the case here. The big question is whether Lexus will revamp its lineup to use the "Q" designation for its crossovers, or if the LQ will be something special.
Thanks Joaquín Ruhi!
Discuss this story on our Lexus Forum
Published May 14th, 2018 1:48 PM
Popular Articles
Latest Comparisons
Car Buying Tools