546 Views
Top 10 Electric Cars With the Longest Range
June 2nd, 2023 3:24 PM
Share
We're committed to finding, researching, and recommending the best products. We earn commissions from purchases you make using links in our articles. Learn more here
When it comes to battery electric cars (BEVs), there's no specification more important than driving range.
Comfort, performance, and technology are still important to many prospective EV owners. But the one figure everyone always wants to know is how far an electric vehicle can travel on a full battery charge.
Get a Quote on a New Electric Vehicle
In this post, we're going to count down the top 10 electric cars with the longest range. Our list includes vehicles that are currently for sale on the market, or will be very soon. We last updated this list in 2019 and in just three short years, only three vehicles have remained on the current list. Read on and see what are the 10 electric cars with the longest range.
---
10 (tie). Chevrolet Blazer EV – 320 mi*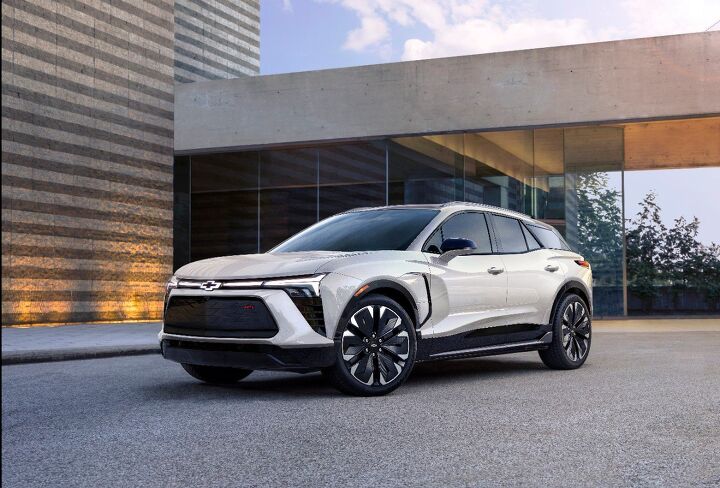 Starting off our list is a vehicle expected to go on sale next year. The Chevrolet Blazer EV will be unique in that it can be equipped with front-wheel, rear-wheel, or all-wheel drive. The rear-wheel drive RS trim level is the one positioned to be the range champion, with an estimate 320 miles of driving distance on a single charge.
---
10 (tie). Ford F-150 Lightning Extended Range – 320 mi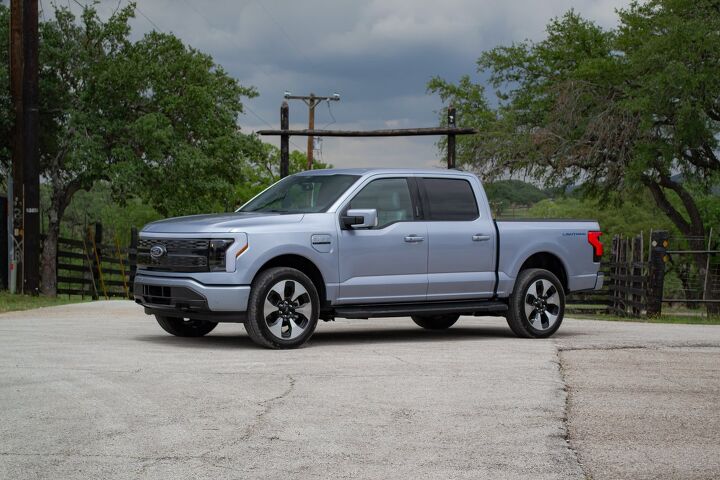 The Ford F-150 Lightning's mission is to be everything a regular pickup truck is, just while only using electric power. Certain Lightning models with the extended range 131 kWh battery are capable of travelling up to 320 miles on a single charge. Not bad for a truck that can be equipped to tow 10,000 lbs.
---
9. BMW iX xDrive 50 – 324 mi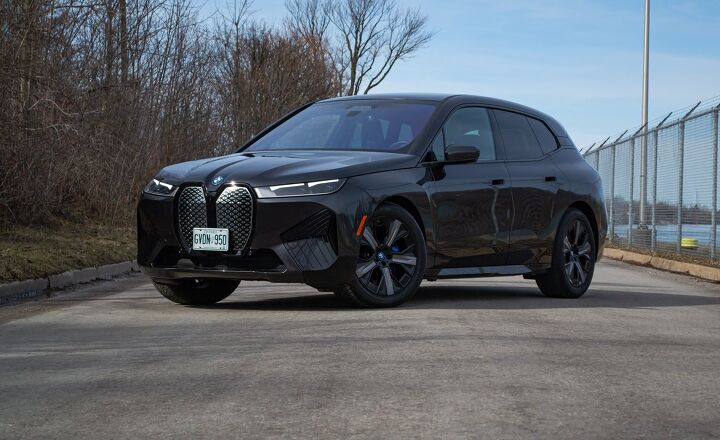 BMW's second wave of i electric vehicles are here. The uniquely styled iX is a two row SUV that can be had as the performance M60 or the more pedestrian xDrive50. The latter utilizes all-wheel drive from a pair of electric motors and is capable of travelling 324 miles on a single charge.
SEE ALSO:
The Plug-in Hybrid with the Longest Range: Top 10 List
---
8. Tesla Model Y Long Range AWD – 330 mi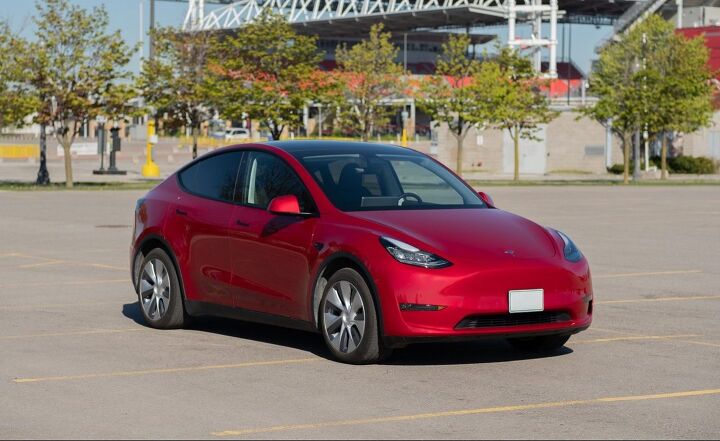 Tesla dominates this list, with nearly half the entrants coming from the all-electric vehicle manufacturer. This first vehicle to make an appearance is the compact Model Y SUV. When optioned as the Model Y Long Range AWD, the vehicle is capable of driving up to 330 miles before requiring a recharge.
---
7. Tesla Model X AWD – 348 mi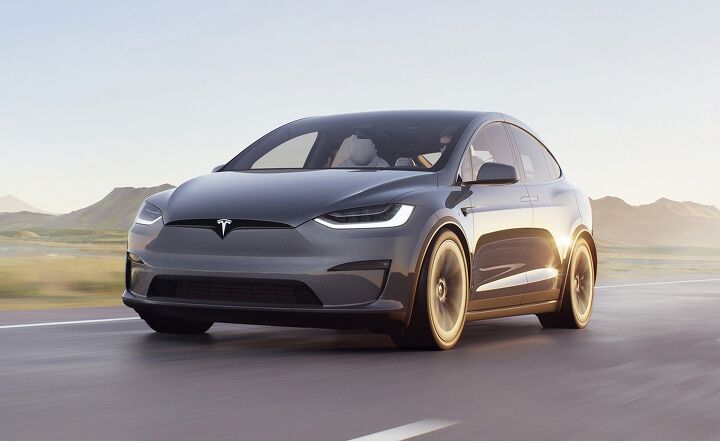 The next entrant on this list is Tesla's other SUV, the Model X. Although the Model X Plaid, gets all the headlines, it's the more conservative Model X entry model that utilizes a pair of electric motors for a range of 348 miles. Not only is it the BEV with the seventh greatest driving range, it is also the best EV SUV in terms of range.
---
6. Mercedes-Benz EQS 450+ Sedan – 350 mi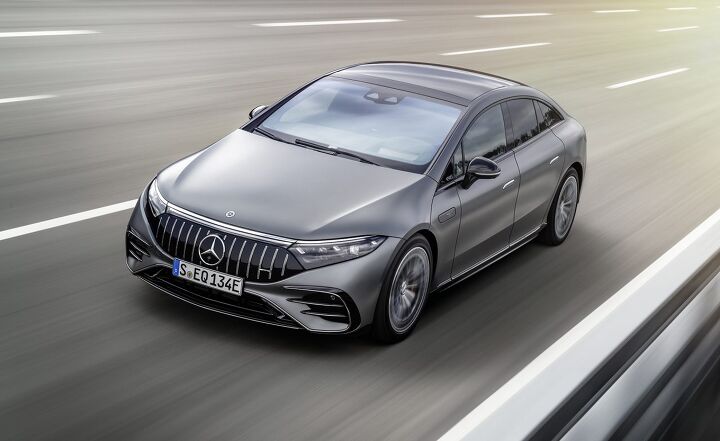 Mercedes-Benz is beginning to ramp up the manufacturer's EQ all-electric sub-brand. The first vehicle launched is a flagship full-size sedan called the EQS. Available in three levels of power and performance, the entry level EQS 450+ is able to travel upwards of 350 miles before requiring a charge. Impressively, the EQS 580 4MATIC only loses 10 miles of range despite the additional power and added all-wheel drive.
SEE ALSO:
Top 10 Hybrids with AWD
---
5. GMG Hummer EV Pickup – 350+ mi*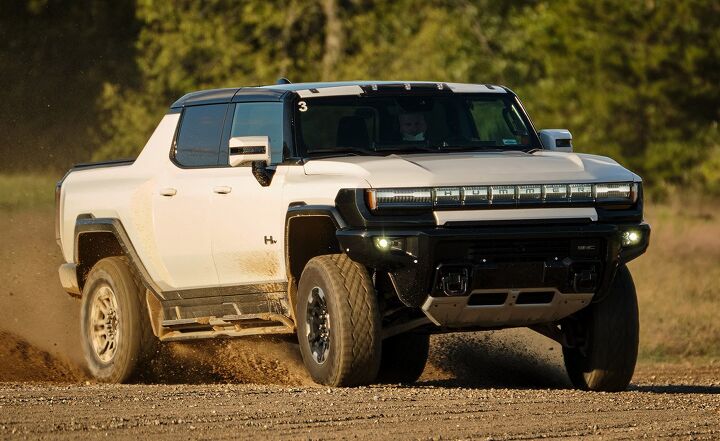 Everything about GMC's upcoming Hummer revival is big. The first model to arrive in showrooms will be the Hummer EV pickup truck and it won't be hard to miss, with massive dimensions and a curb weight in excess of 9,000 lbs. Power is also on the gargantuan side, with certain models making 1,000 hp. More sedate Hummer EV pickups are claimed to travel 350+ miles according to GMC estimates, but some reports put the actual figure around 329 miles.
---
4. Tesla Model 3 Long Range AWD – 358 mi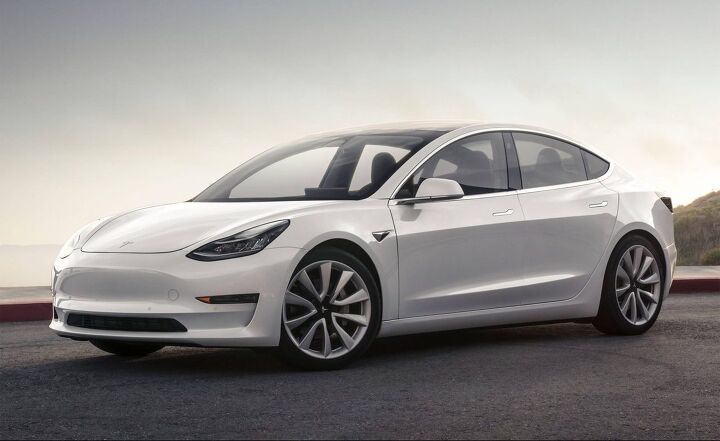 The third Tesla to make our list just misses out on claiming a podium position. The compact Model 3 can be had as a Long Range AWD sedan with an official driving range pegged at 358 miles. Perfromance models see range drop to 315 miles, which is still quite impressive considering the capabilities of that car.
---
3. Rivian R1T – 400+ mi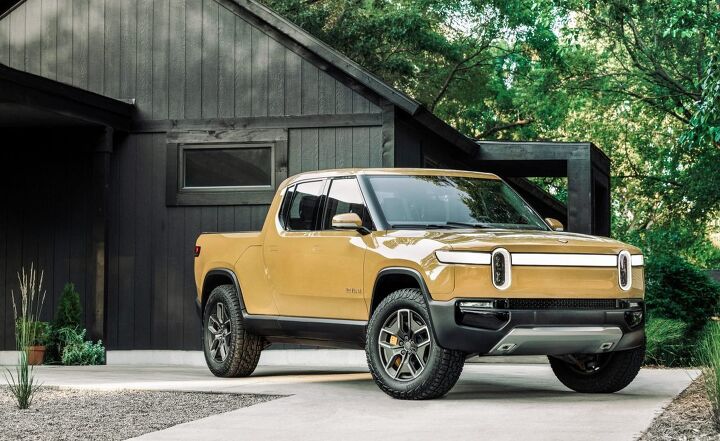 The number three spot on our list goes to yet another all-electric pickup truck. The upstart Rivian company began delivering the brand's first model, the R1T, earlier this year. When equipped with the max pack battery, range is reported to be over 400 miles on a single charge.
SEE ALSO:
Top 8 Hybrid and Electric Pickup Trucks Worth Waiting For
---
2. Tesla Model S AWD – 405 mi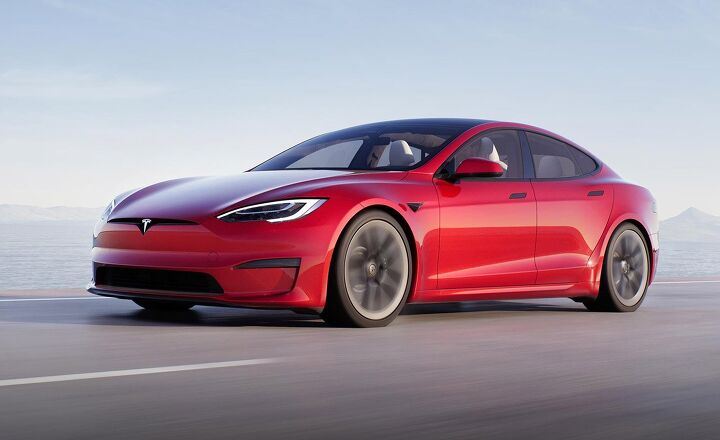 Tesla's aging Model S sedan continues to offer the most range in the brand's lineup. There's upwards of a remarkable 405 miles available on a single charge as standard equipment. Step up to the ludicrous Model S Plaid and range only shrinks to 396 miles – very impressive for a car with 1,020 hp.
1. Lucid Air Grand Touring – 516 mi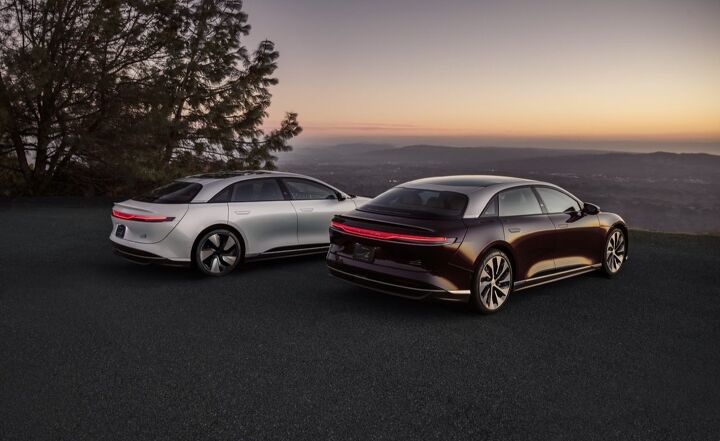 The top spot on our list goes to the recently launch Lucid Air, and it's not even close. With 516 miles of range, it will travel over 100 miles further on a single charge than any of its competitors. Even the lowest rated Lucid Air is rated at 406 miles of range, which still beats the 2nd place Tesla Model S.
Become an AutoGuide insider. Get the latest from the automotive world first by subscribing to our newsletter here.
* – estimated range

Mike Schlee
A 20+ year industry veteran, Mike rejoins the AutoGuide team as the Managing Editor. He started his career at a young age working at dealerships, car rentals, and used car advertisers. He then found his true passion, automotive writing. After contributing to multiple websites for several years, he spent the next six years working at the head office of an automotive OEM, before returning back to the field he loves. He is a member of the Automobile Journalists Association of Canada (AJAC), and Midwest Automotive Media Association (MAMA). He's the recipient of a feature writing of the year award and multiple video of the year awards.
More by Mike Schlee
Published June 12th, 2019 10:00 AM
Popular Articles
Latest Comparisons
Car Buying Tools