98 Views
Future of Dodge's Current Muscle Cars Unveiled
August 15th, 2022 7:01 PM
Share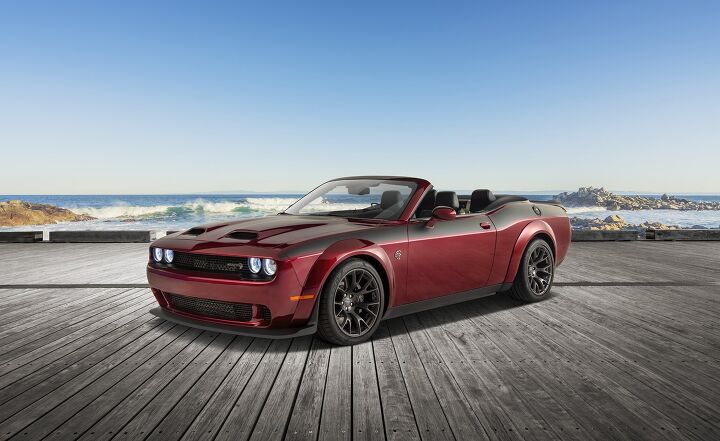 Dodge brand CEO Tim Kuniskis recently outlined plans for the future of the brand's Brampton-built muscle cars, which will cease production at the end of 2023 as the automaker shifts towards electrification.
Currently, the Brampton plant builds the Dodge Charger and Dodge Challenger models. They are two of the most popular cars on the road amongst enthusiasts and passionate owner communities. Many of whom modify their vehicles and participate in motorsports.
Get a Quote on a new Dodge Charger or Challenger
"It's been a 20-year run of Dodge muscle cars, over 3 million vehicles and over a billion horsepower. Brampton built the Dodge brand" Kuniskis commented.
But shopper tastes are changing, and they're changing fast.
No Stopping the SUV Surge
Kuniskis mentioned the shift in consumer preference from cars to trucks and SUVs. Today, in the US, pickups and crossovers outsell sedans by about 4 to 1. In Canada, nearly 9 in 10 vehicles sold today is a pickup or SUV.
"That change in preference happened fast. It was like flipping a switch" Kuniskis said, adding "the race to electrification will happen even faster".
SEE ALSO:
2021 Dodge Challenger GT AWD Review: It's All In the Name
After production of the Charger and Challenger stop at the end of 2023, the Brampton, Ontario plant will be retooled to create future Dodge models. The final year of Challenger and Charger production will see a 'Last Call Edition' emblem fixed beneath the hood of every unit built at the plant. As well, a transparent ordering process that'll help customers quickly track down the dealerships that have the specific Charger or Challenger sub-model they're after.
Future of Dodge's Current Muscle Cars: Seven Buzz Models Coming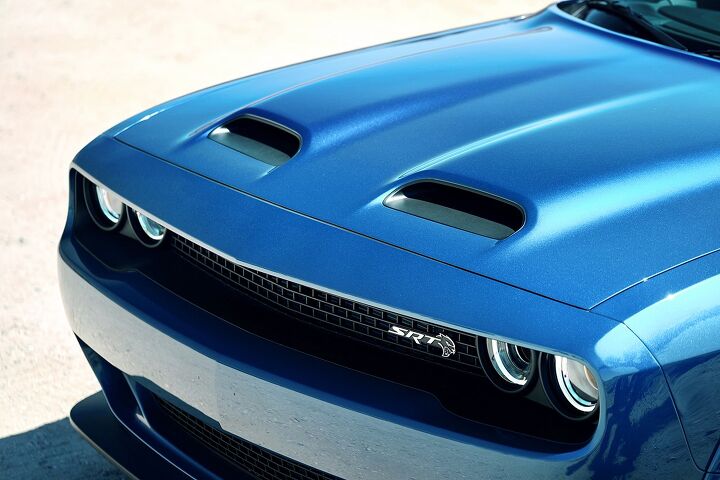 The final year of production will also be enhanced by six new 'buzz' models which will be detailed later. A seventh additional buzz model will be unveiled at SEMA, and Kuniskis says it'll 'go down in history'.
"Customers can't order these buzz models" Kuniskis says. "They're shipped to select dealers as a bonus above regular allocation. We're building these ourselves, and sending them to dealers".
For those who missed getting their hands on one the first time, the Dodge Durango Hellcat will be brought back online for 2023 as well. Though Kuniskis wouldn't confirm more than one additional model year of production for this thunder-powered family hauler.
Fancy a Factory Dragster or Convertible?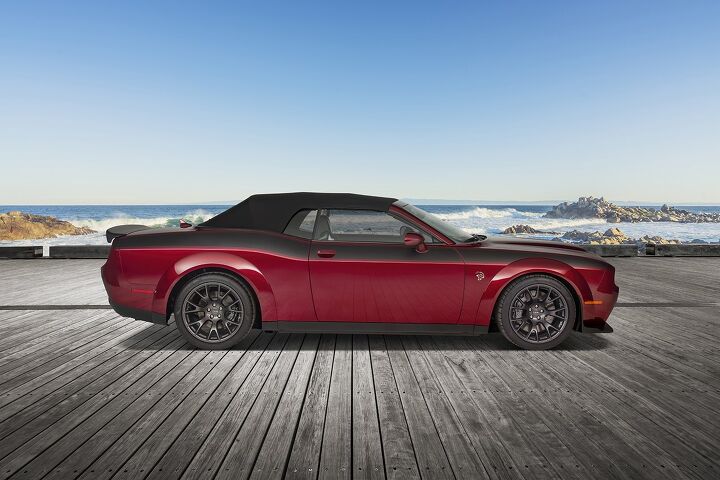 Helping send the final year of production off with a bang, customers will be able to purchase a built-in-Brampton full rolling-chassis drag car. A complete body-in-white for either Challenger or Charger, at least 2 supercharger kits, high-performance transmissions like the HP70 and HP90, carbon-fiber resto-mod models, and more.
SEE ALSO:
2020 Dodge Challenger R/T Scat Pack Widebody Review: The Simplicity Of A Hammer
And while Dodge won't be building a final Challenger Convertible, customers can have their Brampton-built Challenger shipped directly to Drop Top Customs in the U.S. for a clean-looking convertible conversion, before it's shipped back to your local dealership for delivery.
Cars are changing fast. According to Kuniskis, inside of the diminishing car segment, muscle cars have held on very well. "They weren't just regular cars. They were part of something bigger than just the purchase of a vehicle. That's why they held on."
Become an AutoGuide insider. Get the latest from the automotive world first by subscribing to our newsletter here.
Published August 15th, 2022 7:01 PM
Popular Articles
Latest Comparisons
Car Buying Tools