535 Views
The Best Personal Locator Beacons: Get Found When You Need It Most
July 24th, 2023 12:12 PM
Share
We're committed to finding, researching, and recommending the best products. We earn commissions from purchases you make using links in our articles. Learn more here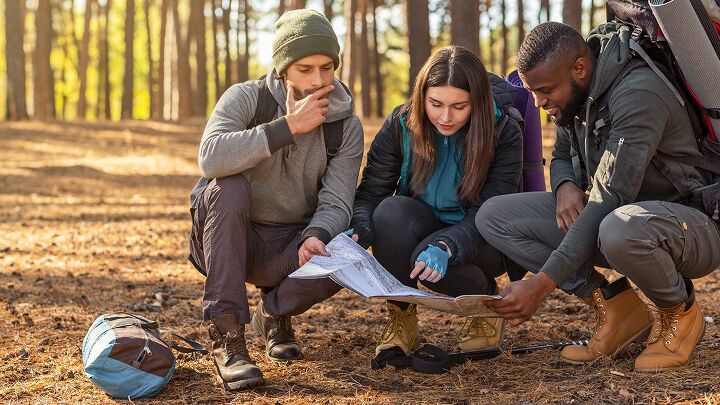 Getting out of cell service is more than just a side effect of exploring the outdoors. Sometimes it's the point.
To be beyond contact, away from our digital leashes, even if it's just for a weekend. But when you get that far off of the beaten path, things can happen. Sometimes bad things. When those disasters happen, you'll want one of the best personal locator beacons.
Personal locator beacons are your emergency contact to the outside world. If your overlanding rig breaks down a day's walk from the nearest road, if you fall sick or suffer a serious injury, or any one of thousands of small disasters, these beacons are there for you.
Instead of a cell tower, they communicate directly with satellites to get your rescue call to the outside world. All you need is a look at the sky, and sometimes not even a good one, and these beacons can connect you with help.
With a PLB, your distress call is sent to a global system of satellites that is monitored by authorities in most countries. In the U.S., for example, it's the National Oceanic and Atmospheric Administration. Push the button and emergency services will be dispatched to your exact location. There's no taking it back unless you have cell signal. Trigger it, and you're likely to be greeted by a search and rescue helicopter.
If you want something more than just a help button but don't want the expense of a satellite phone, then a satellite messenger may be what you need. They're often described interchangeably with PLBs because they do give you that emergency locator function, but they have one key extra feature.
A satellite messenger lets you send short messages. So you can text an emergency contact back home and that person can send you emergency services. You can communicate exactly what the problem is so those services can respond appropriately and not at an extreme level. It works both ways, so you can be notified by a message if there is an emergency at home, too, so you can cut the trip short if you need to. And, of course, you can cancel an SOS call if you pressed the button by accident.
PLBs have a one-time-use battery. Powered down, they're good for 5-7 years. Trigger an emergency beacon and they can transmit for at least 24 hours. To replace the battery, it needs to go back to the factory. But, it means no worrying about it being dead when you need it. PLBs also have no subscription fees and many of the companies who make them will replace the battery for free if you used it to get rescued.
Satellite messengers have rechargeable batteries. So you need to make sure the device is charged when you head for the woods. Some use their satellite capabilities to give you a GPS position or even a map. But they require you to have a subscription service, and that service isn't cheap.
Table of contents
This is a true PLB. It does one thing, and that's sending an emergency distress signal to get you help. Well, it actually does a few more things that can help you get found. Like it has a built-in self-test feature so you can make sure it's working before you head out (without calling wolf on an emergency). It also has a white light strobe and an infrared strobe light, both of which make it easier for rescue services to find you once they arrive on the scene.
It comes with a belt clip, attachment strap, adhesives, and even a clip to secure it to a PFD. It's buoyant and water resistant so it can handle extreme outdoor conditions.
| | |
| --- | --- |
| Pros | No subscription fees, self-test, floats |
| Cons | Somewhat bulky, some complaints of belt clip breaking |
The Garmin inReach Mini 2 can let you send and receive messages and offers tracking check-ins for up to 30 days on a battery charge. It also has a basic breadcrumb mapping function that will let you re-track your path. It also connects to three different satellite networks plus GPS so in places where you can't see much sky you can get a much quicker and more reliable connection.
The Mini 2 will let you connect to your smartphone through the Garmin Explore app for more complete GPS mapping (on your phone). This gives you access to topographic maps and even aerial imagery (if you've downloaded it ahead of time). It will also, of course, send out an emergency distress call.
| | |
| --- | --- |
| Pros | Compact, basic mapping, app connectivity |
| Cons | Price, map is very basic |
Spot Gen 4 Satellite GPS Messenger
The Spot Gen4 is by far the lowest-priced option on this list, but getting that price means some feature sacrifices. It will still make an emergency distress call, and it will still get help sent your way. It also has a Spot Assist mode that lets you send a more mild assist message to your own emergency contact or even to local authorities. Think "I've got a flat tire on the road" instead of "I'm lost and fell down a cliff."
But it's not a true two-way messenger like some of the others on this list. Your messages need to be programmed ahead of time when you have access to another device. It also uses AAA batteries instead of a rechargeable pack, so you'll need to make sure you have good cells with you on the trail.
| | |
| --- | --- |
| Pros | Low price, compact size, multiple message options |
| Cons | No two-way messaging, AAA battery, monthly subscription |
Motorola Defy Satellite Link
The Motorola Defy is like a hotspot for your phone that runs on satellites instead of the cell network. It's a little box that has a satellite antenna and Bluetooth. So you can send text messages back and forth, BUT! both your device and the person you're messaging have to have the Bullitt app for the messages. You can also send a quick "check-in" message using a button on the device to let people know you're still ok.
Even without the app, say you've lost or damaged your phone, the Defy can send an SOS distress call. The Defy is dust and waterproof, but only to the IP68 standard. Its rechargeable battery also only offers four days of standby power, which means if you're planning on using it for messaging you'll need to have a power source.
| | |
| --- | --- |
| Pros | Low price, low subscription price, phone-based messaging |
| Cons | Short battery life, all parties need Bullitt app |
Garmin 010-01735-10 inReach Explorer+
The Garmin inReach is the most expensive item on this list, but with its features list that's not a surprise. The inReach offers full GPS mapping including the ability to add NOAA charts, colour aerial photos, topo maps, and more. It even supports weather forecasting.
The battery lasts up to four days, so you'll need power for longer trips. Or you can use the device sparingly. It can also connect to your smartphone through the Garmin Earthmate app which lets you leave it in your backpack and use your phone instead.
| | |
| --- | --- |
| Pros | Colour screen, upload maps, messaging |
| Cons | Price, short battery life, subscription fees |
It doesn't have the colour screen of the inReach, but it does have a built-in keyboard. That lets you send custom messages without using your phone, which is quite handy. The keypad is illuminated, too, so you can use it in the dark.
Spot advertises 240 hours of battery life if you're using 10-minute tracking, which is loads of time for long hikes or drives where power is at a premium. And while you don't need to connect to your phone, you still can. So you can use Spot's app to store even more mapping data on your phone and get your exact location as you travel.
| | |
| --- | --- |
| Pros | Keyboard, long battery life, low price |
| Cons | Some users complain keyboard is tough to use, slow to send and receive messages |
ZOLEO Satellite Communicator
The Zoleo device is another one that's designed to be used along with your cell phone. It will send text messages, e-mails, and GPS data to anyone you want, and Zoleo gives each device its own number for receiving email and text. Because it has its own number, people who need to text you don't need to download a special app.
With a 12-minute check-in interval, the Zoleo's rechargeable battery pack is expected to last 200 hours which is a solid number for this list. There are buttons on the device for SOS calls, to quickly send an "I'm ok" message, and to turn location sharing on and off. The unit is small and light and has a built-in attachment strap. It also has a method to cancel SOS calls, not something found on most of these devices, with the instructions clearly marked on the back of the unit.
| | |
| --- | --- |
| Pros | Long battery life, easy message send, SOS cancel |
| Cons | Expensive plans |
What Was That About Subscription Fees?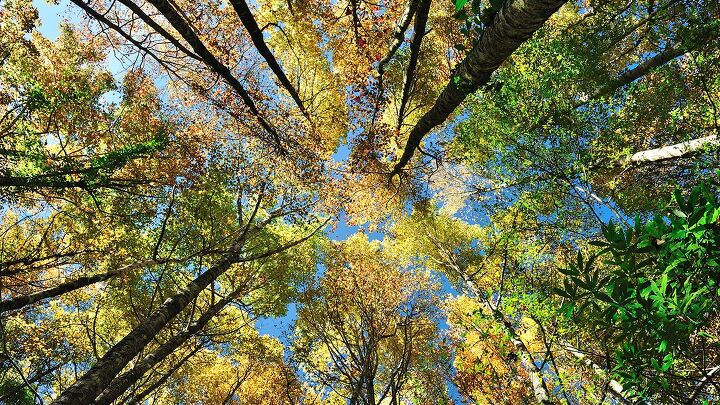 PLBs work out of the box, though it's a legal requirement that you register them (and register any sales). Satellite Communicators, though, require a subscription fee to work.
There are different levels of fees, ranging from a few dollars per month to hundreds per month. What matters is how much you plan to use the device. If you only want emergency services, and not the ability to send a handful of messages, cheaper plans will do fine. Look carefully at each to pick and decide which plan is right for you.
If you want to send check-in messages and tracking messages, plans from Garmin and Spot give you an unlimited number for no extra charge. Bullitt offers a basic plan that is less than half of the cost of those companies, but it includes only 30 messages a month and doesn't offer free check-ins. SOS messages are included on all as part of the basic plan. Evan Williams
Evan moved from engineering to automotive journalism 10 years ago (it turns out cars are more interesting than fibreglass pipes), but has been following the auto industry for his entire life. Evan is an award-winning automotive writer and photographer and is the current President of the Automobile Journalists Association of Canada. You'll find him behind his keyboard, behind the wheel, or complaining that tiny sports cars are too small for his XXXL frame.
More by Evan Williams
Published July 24th, 2023 12:12 PM
Popular Articles
Latest Comparisons
Car Buying Tools