606 Views
BMW 4 Series Vs Mercedes C-Class Coupe and Rivals: How Does It Stack Up?
April 12th, 2022 11:22 AM
Share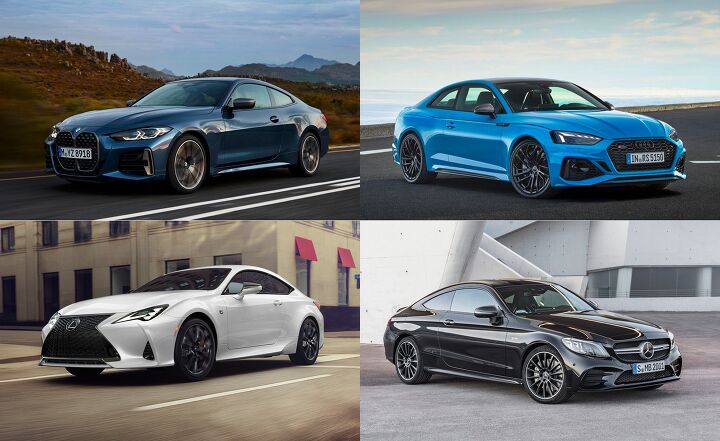 BMW has now taken the wraps off the 4 Series coupe. With the same bones as the new 3 Series and that … challenging front grille, the second-gen 4 could be a star from the driver's seat, but it will face some stiff competition from its fellow coupe countrymen.
The Mercedes-Benz C-Class Coupe and Audi A5 are the expected picks for this on-paper comparison. The Germans have long lined themselves up in as many classes as possible, and the coupe segment is no different. They're all more mechanically similar now than they may have been in the past, but each has its own unique character in design and dynamics.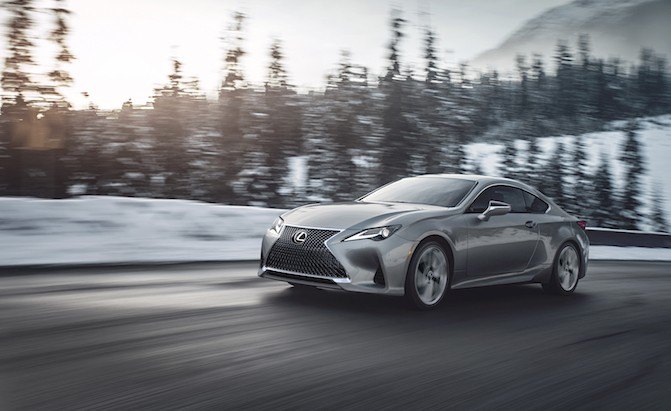 We're also throwing in a curveball in the form of the Lexus RC. Lexus updated its smallest two-door with new styling for this year, giving it just a hint more of the stunning LC's look. The RC can't quite match the athleticism of the Germans, but it counters with a heaping helping of standard equipment, and the long-standing Lexus tradition for bulletproof reliability.
Get a Quote on a New BMW 4 Series or Mercedes-Benz C-Class Coupe
For this comparison, we're going to be looking at the M440i xDrive, and the analogs from each of its competitors. While there are turbo four-cylinder models There's no M4 here: we have to wait for that hotted-up model.
Let's see how they all measure up, then.
By the Measurements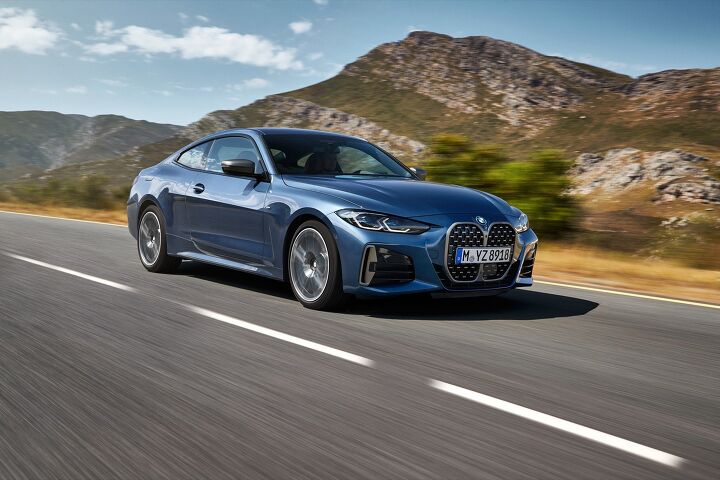 When the 4 Series touches down, it will be the largest of this quartet. It stretches a hair under 188 inches from its buck-toothed grille to its tail, making it at least three inches longer than the pack. It also rides on the longest wheelbase—112.2 inches—though it's only half an inch longer than the C-Class' wheelbase, despite that car being the shortest one here.
SEE ALSO: Refreshed 2019 Mercedes C43 AMG Arrives with More Power
The generous dimensions look like they'll pay off once you drop your butt into the 4 Series, too. In every measurement it's right near the top of the field, offering healthy amounts of head-, leg-, and shoulder room. None of these are particularly spacious in the back—if you want grown adults back there, get the sedans—but the Lexus gives up five inches or more of legroom to the Germans. It has plenty of room for your pins up front though, so slide that seat forward if you need to. Of course, we recommend getting some actual seat time in all of them to see how they compare, and if there are any oddities that don't work for you.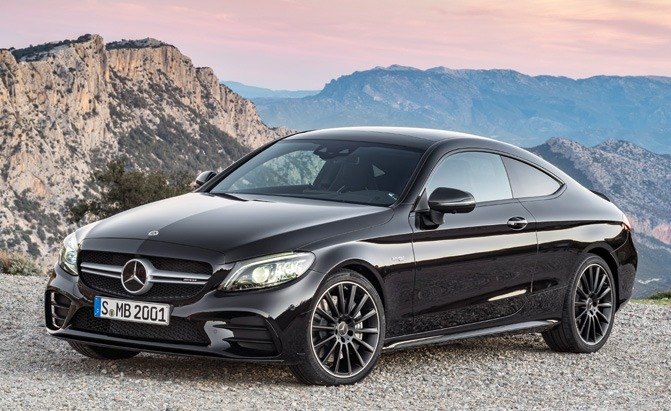 The flip side of the 4 Series' measurements is that it's a girthy thing. The base, rear-drive 430i isn't too bad at 3,578 lb, but that number balloons out to 3,977 lb in the M440i. It's not the biggest boi on the scales though, but only by two pounds: the Merc C43 coupe tips 'em at 3,979 lb. The A5/S5 and RC are both around 100 lb lighter in their heaviest coupe forms.
Want to feel the wind in your hair? There's a 4 Series convertible in the pipeline, but for now, your options are the Merc or the Audi. They're both available with any of their respective engine options.
| dimension | BMW 4 Series | Mercedes-Benz C-Class Coupe | Audi A5 Coupe | Lexus RC | Alfa Romeo Giulia AWD |
| --- | --- | --- | --- | --- | --- |
| length | 187.9 in | 184.5 in | 184.9 in | 185.0 in | 182.5 in |
| width | 72.9 in | 71.3 in | 72.7 in | 72.4 in | 73.7 in |
| height | 54.6 in | 55.3 in | 53.9 in | 54.9 in | 56.5 in |
| wheelbase | 112.2 in | 111.8 in | 108.8 in | 107.5 in | 111.0 in |
| curb weight | 3,578 lb (430i) | 3,527 lb (C300) | 3,638 lb (A5 45 TFSI) | 3,737 lb (RC 300 RWD) | 3632 lb |
| headroom (f/r) | 38.0 / 35.2 | 38.8 / 35.6 in | 37.4 / 36.1 in | 37.8 / 34.8 in | 38.6 / 37.6 in |
| legroom (f/r) | 41.8 / 34.5 | 42.0 / 32.0 in | 41.3 / 32.7 in | 45.4 / 27.3 in | 42.4 / 35.1 in |
| shoulder room (f/r) | 55.1 / 51.0 | 54.8 / 51.7 in | 55.3 / 50.7 in | 54.7 / 50.8 in | 56.1 / 53.6 in |
| trunk space | 12.0 cu-ft | 10.5 cu-ft | 10.9 cu-ft | 10.4 cu-ft | 12.0 cu-ft |
Engine and Drivetrain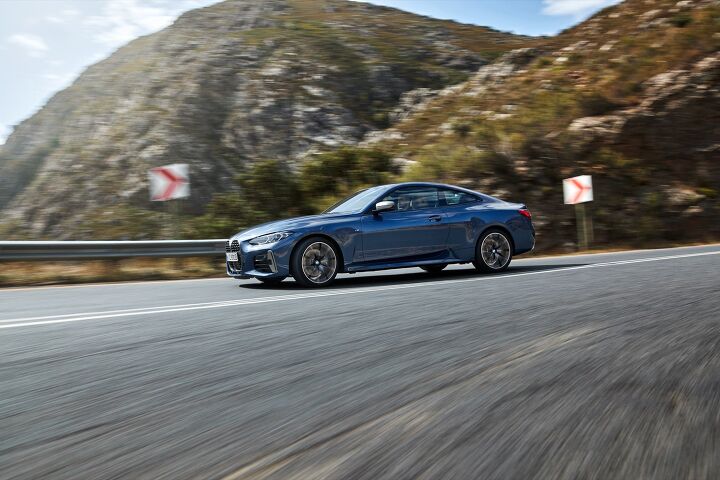 Each of these two-doors comes with the choice of turbo four-cylinder or more powerful six-cylinder engines.
In 2.0-liter four-pot land, the performance figures are all pretty close. Just 20 ponies separate the most powerful (Audi: 261 hp) from the least (Lexus: 241 hp). Both the BMW and the Mercedes produce 255 hp from their big-bottle-of-Pepsi displacements. Every one of the cars spits out more torque than horsepower too: the Lexus produces 258 lb-ft, the Merc and Audi both max out at 273 lb-ft, and the BMW tops the list with a healthy 294 lb-ft.
SEE ALSO:
2020 BMW 330i xDrive Review
The A5 naturally comes with Audi's Quattro all-wheel-drive system, but the others all offer four-wheel traction too. It's optional on the four-cylinder Merc and BMW. Confusingly, opting for AWD with the RC 300 swaps out the turbo engine for a detuned 3.5-liter V6, producing 260 hp and 236 lb-ft of torque. Sending power to the front axle also means you're saddled with the older six-speed auto instead of the rear-drive model's eight-speed.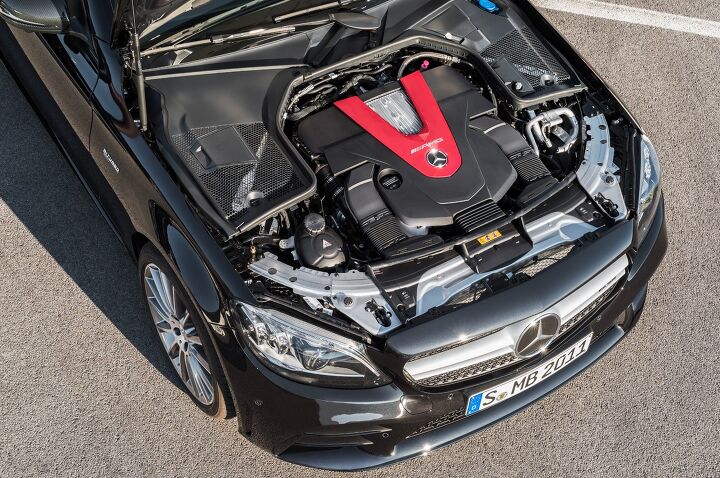 Moving up to the M440i swaps in BMW's iconic inline-six engine. It spits out 382 hp and 364 lb-ft of torque; not quite enough to beat the C43 AMG (385 hp, 384 lb-ft), but it runs it close. The BMW does score the fastest quoted 0–60 mph time though, its 4.3 second sprint beating the Audi S5 by a tenth.
The Lexus is some ways back, in terms of power and quickness. Without a turbo, its V6 produces just 311 hp, and its 280 lb-ft of torque needs a lot of revs on the tach to appear. Due to this, it takes a leisurely 6.0 seconds to hit 60 mph; stick to the rear-drive model and it improves to 5.8 seconds.
You'll find yourself spending more at the pumps in the Japanese car too. It ties the Merc with a 19 mpg rating in the city, but can only manage 21 mpg on average. The Merc pulls off 22 mpg, while the Audi does it one better at 23 mpg. BMW hasn't released M440i EPA ratings yet, but the model comes with a mild-hybrid system that should help it match or even better the Audi.
| performance | BMW M44oi | Mercedes-Benz C43 AMG Coupe | Audi S5 Coupe | Lexus RC 350 F Sport AWD | Alfa Romeo Giulia AWD |
| --- | --- | --- | --- | --- | --- |
| engine | 3.0-liter I6 turbo | 3.0-liter V6 turbo | 3.0-liter V6 turbo | 3.5-liter V6 | 2.0-liter I4 turbo |
| horsepower | 382 hp | 385 hp | 349 hp | 311 hp | 280 hp |
| torque | 364 lb-ft | 384 lb-ft | 369 lb-ft | 280 lb-ft | 306 lb-ft |
| transmission | eight-speed automatic | nine-speed automatic | eight-speed automatic | six-speed automatic | eight-speed automatic |
| mpg | N/A | 19/27/22 | 20/27/23 | 19/26/21 | 23/31/26 |
| 0–60 mph | 4.3 sec | 4.5 sec | 4.4 sec | 6.0 sec | 5.1 sec |
Tech and Features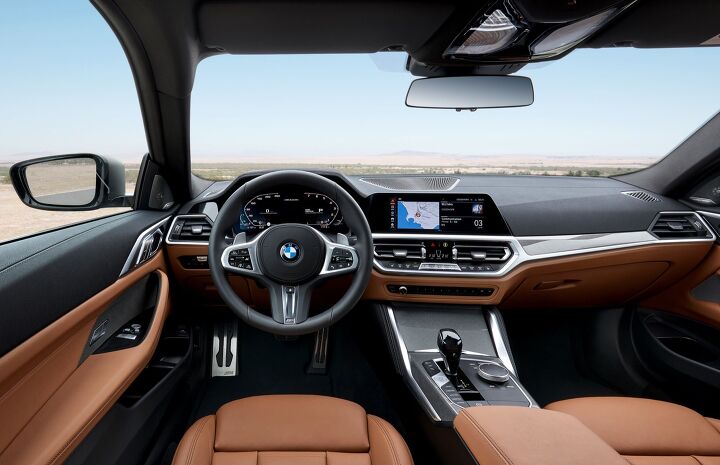 Every one of these cars comes with a whole bevy of tech goodies—though many withhold their best features behind pricey options packages.
BMW is getting better on that last bit, as the 4 packs in a lot of safety tech as standard on all trims. Standard features include automated emergency braking, auto high beams, traffic sign recognition, rear cross-traffic alert, blind-spot warning, and lane-keep assist. The 4 Series can also come equipped with Extended Traffic Jam Assist, a Level 2 autonomous assist system that offers lengthier hands-free periods, but can slow the car and even pull it over if it senses the driver isn't paying attention. Another option uses the exterior cameras to record up to 40 seconds of video—a back-up assistant can even reverse through the last 50 recorded yards exactly.
SEE ALSO:
2016 Lexus RC F Review
In base trim, the 4 Series features an 8.8-inch infotainment screen, paired with a 5.1-inch display between the analog dials. You can option that up to a 10.25-inch center screen and a fully-digital, 12.3-inch instrument cluster. BMW's Intelligent Personal Assistant is along for the ride: just say "hey BMW" to give it instructions.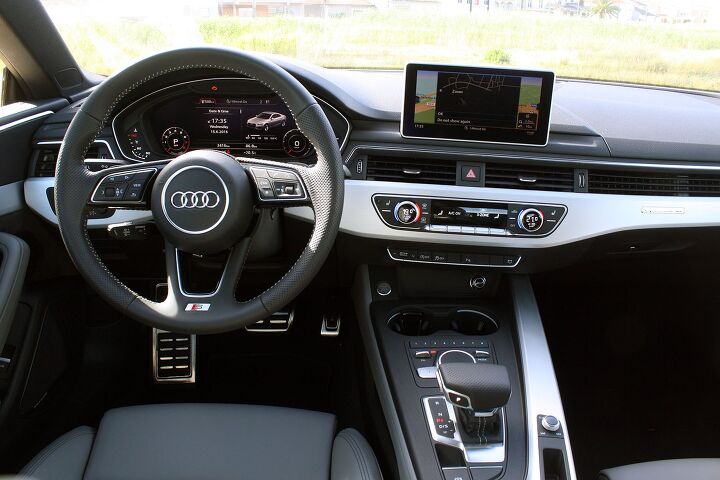 Mercedes' excellent MBUX system, which uses similar voice commands, is sadly absent from the C-Class. You'll have to wait for the next-generation model for that. The C-Class' COMAND system is fine for what it is, but it definitely lags behind the BMW and Audi systems. The Benz includes automated emergency braking, full-LED exterior lighting, a blind-spot assist, and attention assist as standard. An available Driver Assistance pack rolls in all of the usual safety assists, plus a map-based adaptive speed function.
SEE ALSO:
2018 Audi A5 and Audi S5 Review
Like the BMW, the Audi features an available full-digital instrument cluster: you'll just need to pony up for the Premium Plus trim, in either A5 or S5 models. Its MMI infotainment system is one of our favorites: it's responsive, logically laid out, and good-looking. You'll also have to dive into the options list (or the Prestige trim) for the best in driver-assist features, like adaptive cruise control, lane assists, and a 360-degree camera.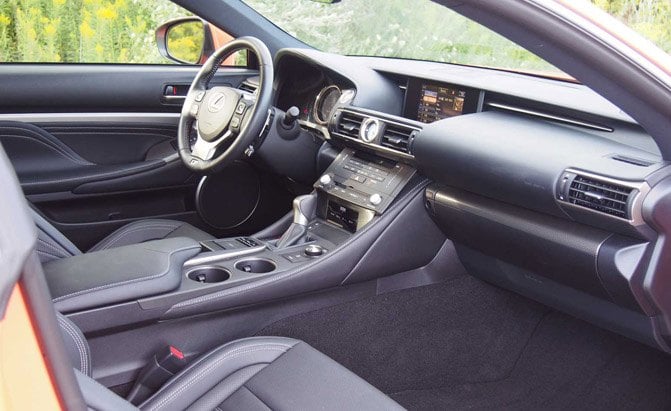 Big news for the Lexus RC for 2020: finally, there's Android Auto support! Lexus has added it alongside the existing CarPlay support, but the RC still uses the company's frustrating non-touchscreen interface, which can be a pain to use on the move. On the safety front, it includes dynamic cruise control, automated emergency braking, lane departure alert, and auto high beams as standard across every model. A blind-spot monitor and rear cross-traffic alert are optional.
Pricing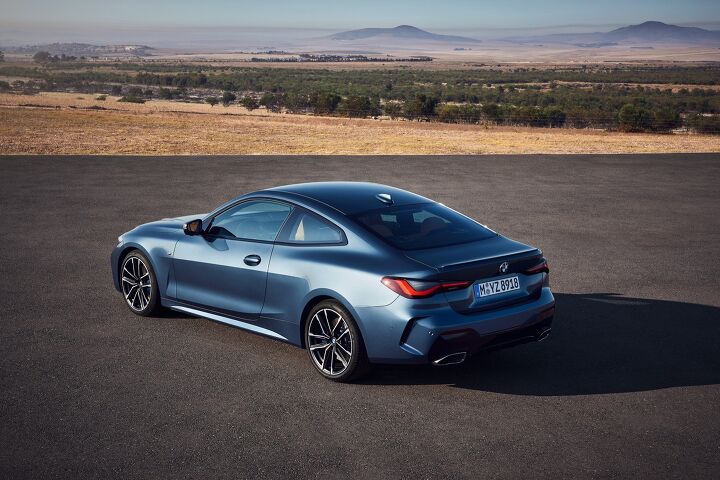 These are luxury coupes, and their entry prices reflect that. The Lexus is the relative bargain of the quartet, starting at $42,320 for the RC 300 RWD trim. Next up the ladder is the A5; in Premium trim, you're looking at $43,895 for the privilege of sitting in its high-quality interior. Getting into the new 4 Series will cost $46,595 in base 430i trim, and you'll need an additional $350 to call the Merc C300 Coupe your own.
And the six-cylinder models? If you've consumed everything above and figured the Merc was the most direct competitor for the new 4, you're right. To that point, the two cars start at the exact same sticker: $59,495, including the $995 in destination charges. Of course, both brands have famously long options lists, and we don't expect many to land on dealer lots with at least a few grand ladled on.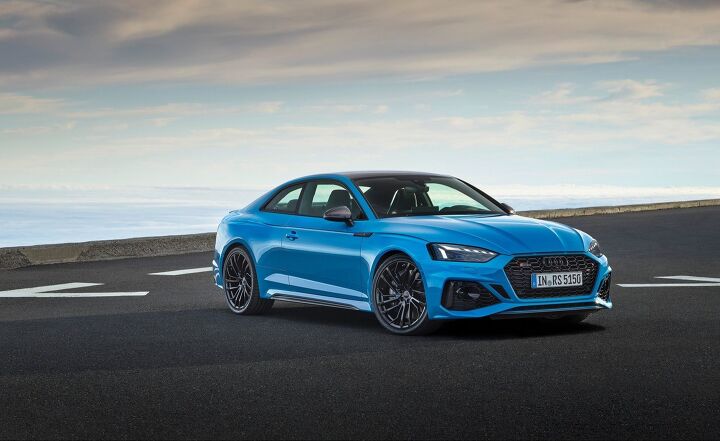 By contrast, the milder Audi S5 starts at a more reasonable $52,895. Even the Premium Plus trim at $55,395 undercuts the other Germans, while packing in more tech and other goodies.
The Lexus continues to be the value-leader in six-cylinder form. That said, its $51,930 price runs closer to the Audi than you'd probably guess considering the performance deficit. However, the Lexus piles in pretty much everything as standard equipment here. Of note: the wild RC F, with a wonderfully woofly 5.0-liter V8 and 476 ponies to play with, starts at $65,925. Just saying…
Published June 8th, 2020 2:38 PM
Popular Articles
Latest Comparisons
Car Buying Tools