5 Views
Is Your Truck Making You Sore? SnapRest Can Help
November 25th, 2019 10:18 AM
Share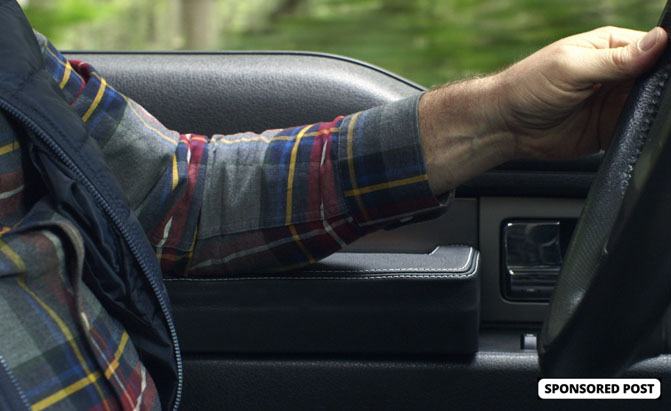 It's no secret that today's trucks are more comfortable than their predecessors by leaps and bounds. Pickup trucks have become quite popular among the well-heeled in the United States, stretching further up-market with pricey, well-appointed models like the Ford F-150 Limited and Ram 1500 Limited. Their interiors are clad in rich leathers and princely veneers, and they've got all the high-tech creature comforts and convenience features.
At the end of the day though, trucks are engineered first and foremost as utilitarian vehicles — not luxury-mobiles. This means there are a few shortcomings to be found with regard to comfort and ergonomics. Enter Grady Locke, an Oklahoma man who found that his forearm and elbow became sore after resting on the factory armrest in his then-new 2013 Ford F-150 Lariat, due to its insufficient cushioning. Worse, the positioning of the armrest was such that he had to constantly lean toward the door in order to use it, causing lower back problems.
So, Grady got to tinkering.
What he came up with was an armrest extension that's uniquely easy to install, requires no permanent modification to the factory armrest, and — just as importantly — matches well with the rest of the interior. Its high-density foam core provides some much-needed extra cushion for your forearm and elbow, while also extending the armrest height by a couple of inches so you don't have to lean toward the door in order to rest your arm. That's no small thing when you consider the thousands upon thousands of miles you might otherwise be driving with improper posture, doing potentially lasting damage to your shoulder, back, and lumbar region.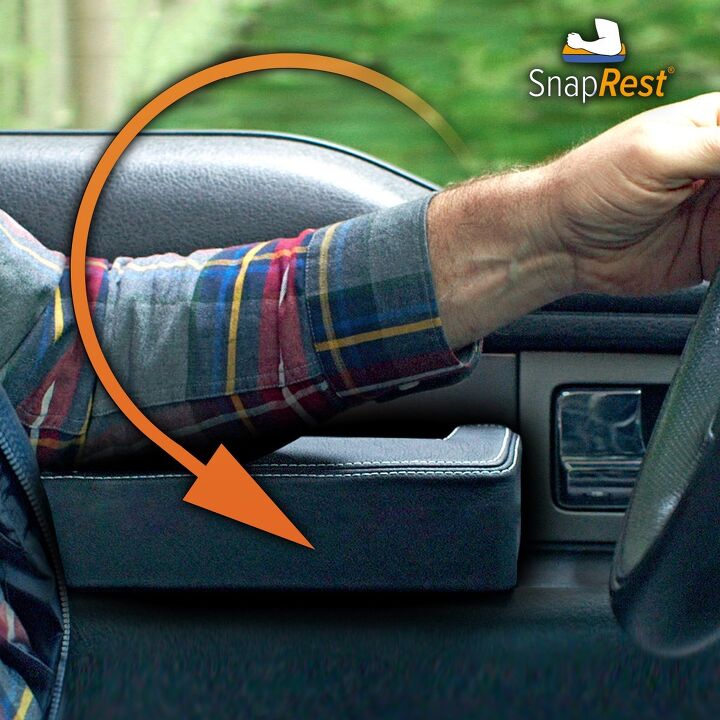 Today, Grady's patented SnapRest® is available for trucks beyond just his 2013 Ford F-150 Lariat. The beautifully simple armrest extension can be installed in Ford F-150s from 2009 to present; in Ford F-250 and F-350 Super Duty truck models from 2017 to present; and in Ram truck models from 2013 to 2018. It clips into place in literally seconds — seriously, a monkey could install this thing — and its fine Italian leather wrap is available in several different colors so that no matter what, it can fit right in with the rest of the interior trim.
The SnapRest® has managed to solve a genuine need for many truck owners: more optimized ergonomics and superior comfort than the bone-stock truck can provide. There are makeshift solutions one could implement, sure, but we're having a hard time envisioning one that wouldn't stick out like a sore thumb, require permanently disfiguring the factory armrest, or both — whereas SnapRest® actually looks like it could be original equipment, plus it drops into place in seconds.
While the SnapRest® is available through several online retailers, including Amazon, we recommend getting it straight from the source: SnapRest.com. That's because, right now, readers can take advantage of a special 25% off discount with the code SNAP25%DEAL — saving a substantial amount of coin on an easy-to-install product that could mean the difference between a sore drive and a pleasant one.
Click here to visit the official SnapRest® website and get your hands (and elbow) on one today.
Get the Flash Player to see this player.
{ "id": "13462402", "alt": "", "title": "", "video_link": "https://www.youtube.com/embed/6nxjoLnFg7U", "youtube_video_id": "6nxjoLnFg7U" }
{ "width": 634, "height": 357, "showRelated": true }
Published November 7th, 2019 12:05 PM
Popular Articles
Latest Comparisons
Car Buying Tools