301 Views
Hulkman Alpha 85 S Jump Starter Review
September 9th, 2021 1:03 PM
Share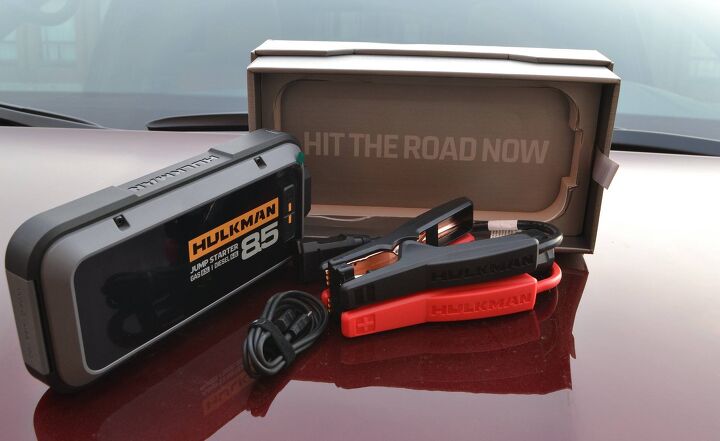 Given that most cars today are automatics, a portable jump starter has become a necessity.
Driving a manual car has some distinct advantages. It not only requires focus and attention but also familiarises you with the intricacies of motoring, like when to change gear or how to preserve the clutch and finally using engine braking to extend your brake pad life. But there is another advantage that you don't get with an automatic. You can jump-start a car without cables.
If you've ever run out of battery in a manual car, you know what I'm talking about. A set of two powerful people is all you need, no jumper cables required. But as manual becomes an extremely endangered species and since you can't dump the clutch on an automatic to get it going, a jump starter has become a critical piece of kit. But you also need to consider your vehicle before you invest in one, or more specifically, the size of your battery.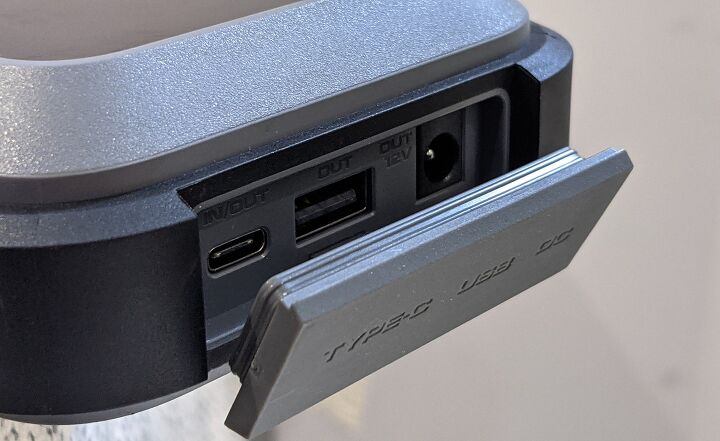 The one we have today is the Hulkman Alpha 85 S portable jump starter. It comes with a 20,000 mAh battery with 2000A of peak current. It also promises 65kW of fast charging for a rapid jump start and an 18-month battery life.
The pack contains a positive and negative terminal, a battery pack, and a 110V wall charger. While compact enough to place with your tool kit, it is quite heavy and shouldn't be taken lightly. It also comes with twin LED lamps to use as flashlights and is also weather-resistant as all buttons are rubberized and the connecter housing covers prevent the elements from getting in. Right out of the box it had a 50 percent charge. But we plugged it in to check the charging times nonetheless.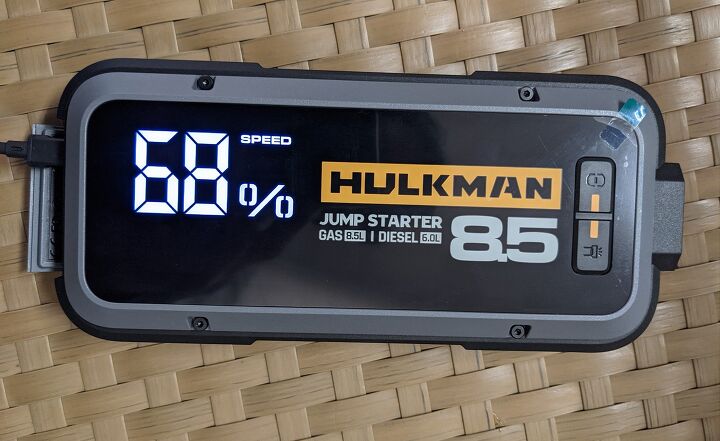 Charging up to 90 percent from 50 took a little under an hour but post that it goes into trickle charging mode which takes longer. Charging from below 20 percent to full should take about two hours. It also comes with an overcharging limiter so leaving it plugged in will not harm the battery.
SEE ALSO:
The Best Portable Car Jump Starters
The car we decided to test the Alpha 85 S was a 2008 Subaru Forester with a 700 Amp battery that was completely dead. No crank, no lights, nothing. While Hulkman rates the Alpha 85 S to crank an 8.5-liter gasoline engine but we wanted to check how fast it would be so the 2.5-liter EJ boxer would have to do. After we hooked the terminals up, we fired up the Hulkman once the screen flashed ready.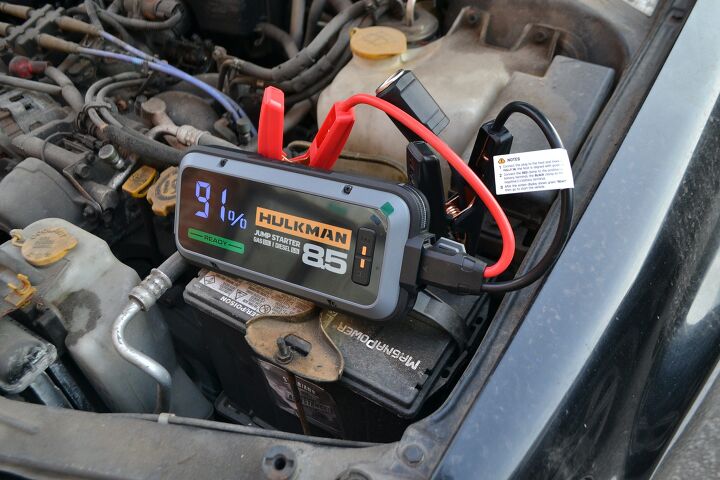 The lights on the Subi started to flicker after just six seconds and the engine cranked to life in about 20 seconds which is actually quite impressive for a battery that was completely flat. We let the battery drain and cranked again and again. Though the battery depleted quite quickly, it fell from 90 to 50 percent, but in that time it managed to get the battery from dead to firing up the engine seven times before the red light flashed. It indicated that the pack was heating up. Seven cranks with a 40 percent battery drain is actually quite impressive.
This gave me an idea, I wanted to see how far we could push the Alpha, so my mechanic friend brought out his tow truck. This beast was a 2001 Chevrolet Silverado HD with a 6.5-liter diesel motor. It has a twin 900 amp battery setup and it takes a small generator to fire it up if the battery is flat. Lucky for us, it was. So we hooked up the Hulkman and gave it a whirl. Hulkman rates the Alpha 85 S for a 6.0-liter diesel, so it was already a tall order.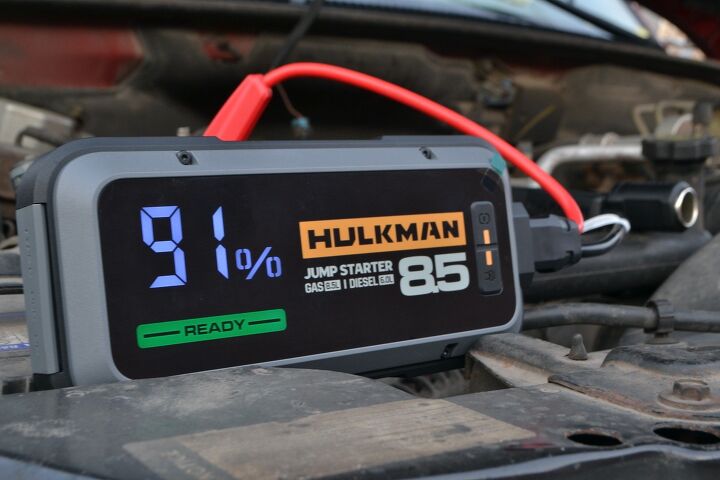 While the engine didn't fire, the Alpha managed to crank the starter twice before it started heating up. The twin battery setup draws a lot of power and the percentage fell drastically too. But the fact that it could crank a 6.5-liter diesel is quite a feat.
The Alpha 85 S costs $249. While expensive it is clearly a product that will be adequate for most cars. Even if, one of them is the Dodge Viper. But Hulkman frequently offers discounts and you can get the 85 S for as little as $130 which is a good deal for a capable jump starter. If, however, you drive a heavy-duty truck on a daily basis, Hulkman also offers the Alpha 100 which is rated for 10-liter gas and diesel engines. It is however much pricier.
Become an AutoGuide insider. Get the latest from the automotive world first by subscribing to our newsletter here.
| | |
| --- | --- |
| Pros | Good battery capacity / Fast Charging / Multiple jump starts on a single charge |
| Cons | Expensive / HD truck owners will need the Alpha 100 Good product for most people |
| Bottom Line | Certainly worth considering. |
Published August 31st, 2021 12:46 PM
Popular Articles
Latest Comparisons
Car Buying Tools