15 Views
2018 Lincoln Navigator Review and First Drive
February 4th, 2021 3:46 PM
Share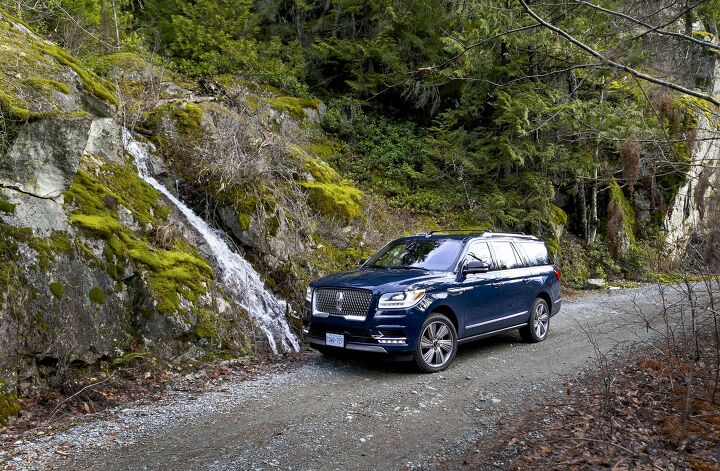 WHISTLER, B.C. — 1998 was an interesting year. Will Smith was Gettin' Jiggy Wit It, and unfortunately for his political career, so was Bill Clinton in the White House. Snowboarding made its debut at the Nagano Olympics that year, too.
1998 was also the year an American dream became reality when dolled-up Ford Expeditions started showing up in Lincoln dealerships badged as Navigators and giving rap artists, notorious politicians, and hip, young athletes a way to get in on the burgeoning Sport Utility Vehicle craze, but with far more size and style than was previously available.
Naturally, arch nemesis Cadillac didn't wait long before unleashing the Escalade for 1999, stealing some of the Navigator's cachet and eventually becoming the relative sales juggernaut it remains today.
Since that time, the auto industry has seen incredible advancements in addressing fuel consumption and environmental concerns. Quantum leap advancements in safety and autonomous driving functionality are all the rage now, too. And yet, despite often being the dinosaurs of the industry (both in terms of size and age), full-size luxury SUVs continue to gain popularity in North America.
FAST FACTS
| | |
| --- | --- |
| Engine: |  Twin-turbo 3.5L V6 |
| Output: | 450 hp, 510 lb-ft of torque |
| Transmission: |  10-speed automatic |
| : | US Fuel Economy (est MPG) 16 city, 21 hwy, 18 combined (4WD) |
| CAN Price: | Starts at $89,600 |
| US Price: | Starts at $73,250 |
| : | (includes destination) |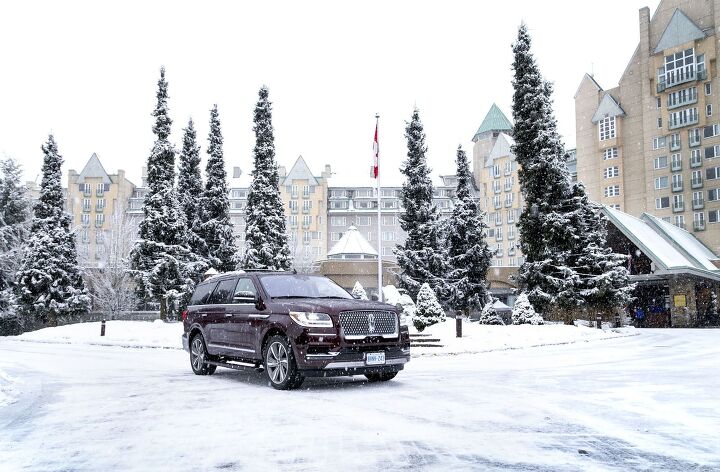 Lincoln as a brand has weathered some tough years and having seen only small updates for the past decade, the Navigator was especially overdue for an overhaul. Today, there's new life and energy in Ford's luxury division and following last year's all-new (and decidedly handsome) Continental, this new 2018 Navigator is a high-tech and high-fashion offering set to steal market share from the competition.
Two weeks ago in Detroit, the Navigator was recognized as the 2018 North American Truck of the Year, an honor that speaks not only to its impressive design and engineering, but also the fact that this rig remains a proper truck, not just a macho minivan or station wagon with hiking boots. As it has always been, the new Navigator shares most of its heart, soul, and bones with the Ford Expedition.
ALSO SEE: 2018 Chevrolet Tahoe RST Review
This means it has a body-on-frame construction, generally accepted to be the superior platform for hauling trailers of any significant size. And with at least 30 percent of buyers expected to use their rigs to tow, the toughness of the Navigator needs to be maintained. With the trailer towing package equipped, the new 4WD Navigator can haul up to 8,300 lbs (3,800 kg). U.S.-only rear-wheel-drive versions can tow a class-leading 8,700 lbs.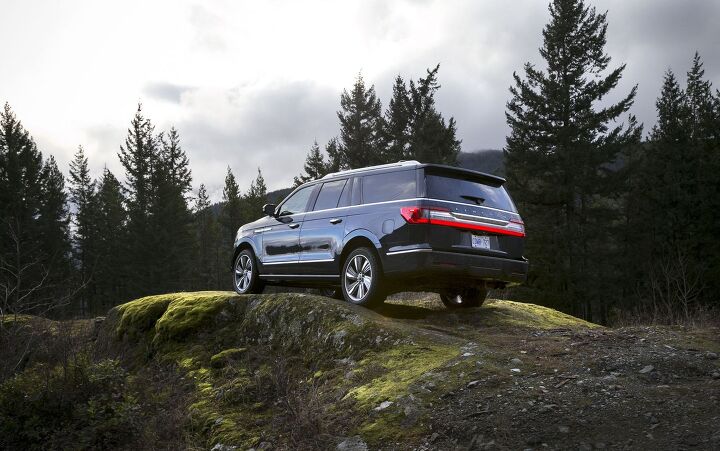 Utilizing the turbocharged 3.5-liter EcoBoost V6 shared with the beastly Ford Raptor pickup truck, the Navigator has 450 horsepower and 510 pound-feet of torque to motivate it. In its class, only the Range Rover with its supercharged V8 delivers more horsepower, but even it falls well short on torque. What's more, depending on trim level, the new Navigator can weigh in as much as 200 lbs less than last year's model.
Being both leaner and stronger means the new Navigator hauls its imposing bulk around with surprising ease. Acceleration from a stop and at elevated passing speeds is notable. What's more, on our drive route from Vancouver to Whistler Village, our long-wheelbase Navigator L handled the winding mountain road with an aplomb that may make drivers question the laws of physics.
Body roll is well managed and even fitted with winter-friendly Bridgestone Blizzak tires as our tester was, the mammoth truck is quite controllable. What makes the handling even harder to believe is that it doesn't come at the expense of a truly luxurious ride. Always composed, the Navigator glides over road imperfections despite the large 22-inch wheels that are standard fare on all Canadian Navigators (21's are fitted to U.S. base model Premiere Trim, 2WD versions). Those looking for an even creamier ride may get their wish if hints from Lincoln's team of an upcoming air suspension are to be believed. We'd still wager a sportier Range Rover will carve corners with better aplomb, but really, expecting nimble handling from a truck that's 18.5 feet long is like sword fighting with a lead pipe.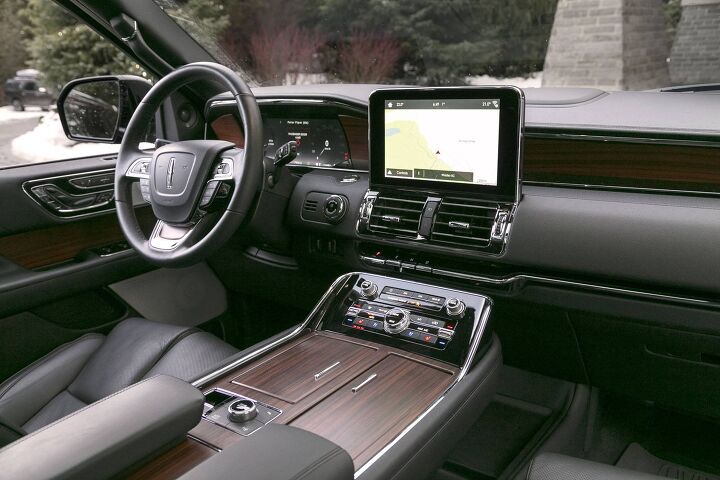 Where the new Navigator really stands out is in the level of smoothness and sophistication it exhibits as it goes about its business. It's unbelievably quiet with both road and wind noise being virtually eliminated, and frankly, it's easy to forget the Navigator is still technically a truck.
The new 10-speed automatic is tuned differently than it is in the Expedition (or, for that matter, the Escalade that it also appears in, having been a joint-venture between both Ford and GM). And despite so many cogs to choose from, the transmission never seems to be confused about which is the best one for the task at hand, even when climbing up and down into the mountains at highway speed.
British Columbia's Whistler Village resort town is usually full of high-end cars and parked in front of the tony Four Seasons or Fairmont hotels, the dapper-looking Navigator appears right at home, generating more than a few glances from passersby. With some of Lincoln's youngest buyers opting for Navigators, this new rig will make a fashionable choice to convey a family of affluent snowboarders from the city to the chalet for mid-winter getaways.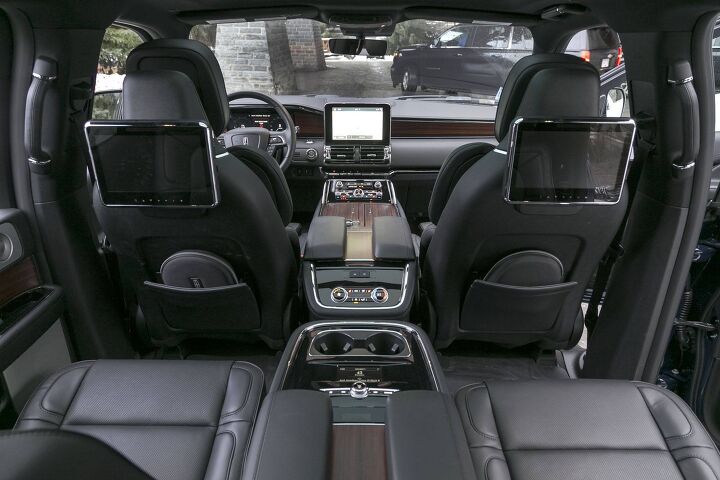 As slick as the Navigator's exterior is, it's inside that Lincoln really impresses. Loaded up with Lincoln's Perfect Position front seats, these heated and cooled thrones not only offer massage functions but 30-way adjustability. The second-row passengers aren't much worse off with power, heated captain's chairs that fold forward allowing access to the three-person third-row bench. All seats are trimmed in high-quality leather and, as one would expect in a vehicle of this size, there's plenty of head and leg room all around. Longer wheelbase Navigator L models offer even more legroom and cargo carrying ability.
Switchgear all looks and feels the part for a vehicle at this price point (both our Navigator and Navigator L test machines wore price tags north of $100,000 Canadian). The centre console is covered in genuine wood with all panels cut from the same tree. It sweeps up toward the dash that's highlighted by a 10-inch capacitive touchscreen tied into the latest Lincoln Sync infotainment system and a Revel audio system. Graphics are crisp and the system – replete with Apple CarPlay and Android Auto – is swift and smooth in operation for the most part. That said, we would appreciate some quick-access buttons to switch from Nav to Audio to Apps instead of requiring more complex trips through the menu system.
There are two ergonomic gaffes we found in the interior. First, the round Pro Trailer Backup Assist button is placed exactly where most manufacturers put the vehicle start/stop button. Secondly, Lincoln has fashioned the gear selection into a piano-inspired multi button affair on the centre dash. Buyers will need to be patient in building muscle-memory for finding these buttons, and we found ourselves repeatedly hunting for them to get the vehicle into Drive or Park. It's a tedious gimmick strictly in the name of fashion that we could do without. One other complaint: the massive b-pillars provide a whopper of a blind spot when doing left-shoulder checks.
The Verdict: 2018 Lincoln Navigator Review
Two decades is a long time, and truthfully, all the machines in the full-size luxury SUV segment have come a long way since 1998. The Lincoln Navigator has increased its sophistication and segment relevance in a way not seen since the Fresh Prince became the suave action star he is today. Whether whisking dignitaries around town or families out to the slopes, this new Navigator appears up for the task.
Lincoln Navigator Pricing (Canada/destination not included):
Lincoln Navigator Select 4WD: $87,500
Lincoln Navigator Reserve 4WD: $90,500
Lincoln Navigator Select L 4WD: $90,500
Lincoln Navigator Reserve L 4WD: $93,500
Lincoln Navigator Pricing (United States/destination not included):
Lincoln Navigator Premiere RWD: $72,055
Lincoln Navigator Select RWD: $76,055
Lincoln Navigator Reserve 4WD: $82,400
Lincoln Navigator Black Label 4WD: $93,705
Lincoln Navigator Select L 4WD: $83,405
Lincoln Navigator Reserve L 4WD: $84,405
Lincoln Navigator Black Label L 4WD: $96,905
Discuss this article on our Lincoln Forum
Published January 25th, 2018 8:00 AM
Popular Articles
Latest Comparisons
Car Buying Tools