25 Views
February 25th, 2021 1:30 PM
Share
We're committed to finding, researching, and recommending the best products. We earn commissions from purchases you make using links in our articles. Learn more here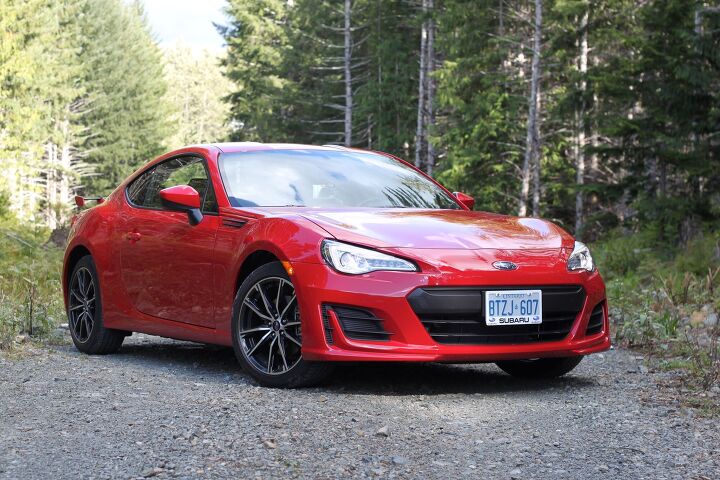 Subaru is giving the black sheep of its lineup a refresh: The BRZ gets more performance, a better interior, and feels more refined.
But let's address the elephant in the room. Power has not been significantly increased. Manual transmission models get a five horsepower nudge, for a total of 205 ponies and 156 lb-ft of torque. And while this car gets new internals to support that extra juice, Subaru insists that the more durable and beefier engine components are standard operating procedure when refining a motor, and that the upgrades haven't been made to prepare for the high-horsepower STI model that enthusiasts are dreaming of.
These changes deliver a slight change to the engine's sound — it sounds like it just cleared its throat after being choked up and nervous the first few years of its life. The BRZ is an awkward fit in the Subaru lineup, featuring rear-wheel drive instead of all-wheel drive and a less-than-practical two-door setup, whereas the rest of Subaru's offerings are far friendlier for those looking for a daily driver. Fortunately, there's still a tangible need for the BRZ. It's an honest sports car in a world full of heavy, high-tech, turbocharged, point-and-shoot cars. This rear-wheel-drive coupe still weighs in at well under 3,000 pounds, has a responsive naturally aspirated engine, and begs to be revved out and shifted often (at redline.)
FAST FACTS
| | |
| --- | --- |
| Engine: | 2.0L boxer 4-cylinder |
| Power: | 205 hp and 156 lb-ft of torque |
| Transmission: | 6-speed auto or 6-speed manual |
| EPA Fuel Economy (MPG): | 21 city, 29 highway, 24 combined (MT) |
| CAN Fuel Economy (L/100 km): | Not yet available |
| Price (USD): | Starts at $26,315 including delivery |
| Price (CAD): | $27,995 not including freight and destination |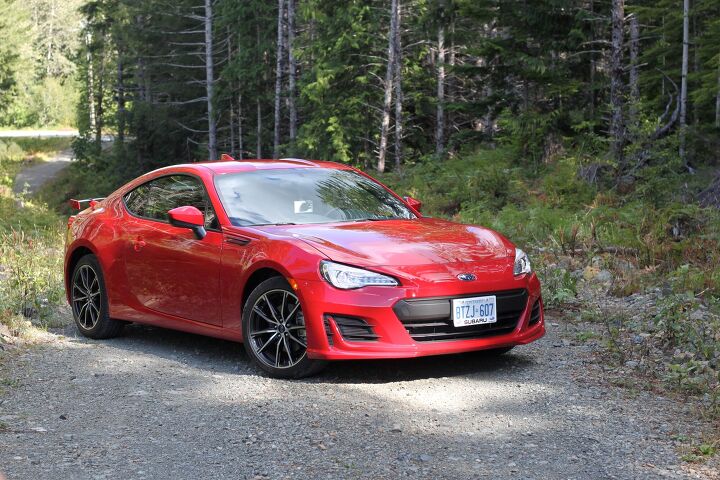 Other Upgrades
Technical changes are plentiful, considering this is a mere refresh. In addition to the engine upgrades, the manual transmission gets a shorter final gear ratio, which means that there's a bit more mid-range responsiveness and a bit more engine speed in sixth gear. You may also notice the need to change gears a bit more often, too.
The front and rear suspension have been revised, with the car sporting new bushings, differential mounts, modified rear stabilizer bars and improved coil spring rates. These changes, in addition to revised damping tuning, means that the car is smoother on the road, but still as responsive as always.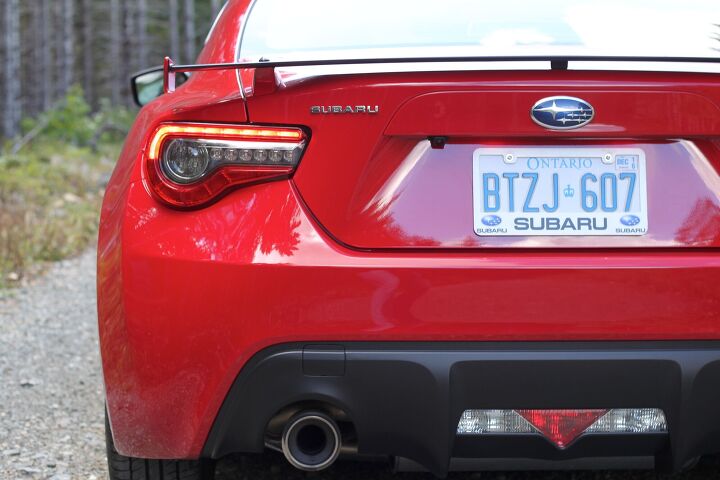 To test these performance enhancements, we hit the track with the 2017 Subaru BRZ, and the results were nothing short of impressive.
Those looking for more confidence in a sports car, however, can get the new performance package, which includes an even sportier suspension and bigger brakes. It sounds like a must-have for anyone considering tracking their car, but Northerners should be warned, as there's no such package available in Canada. Unfortunately, we didn't get a chance to test the new package yet. Wait for it to arrive later this year.
On the Track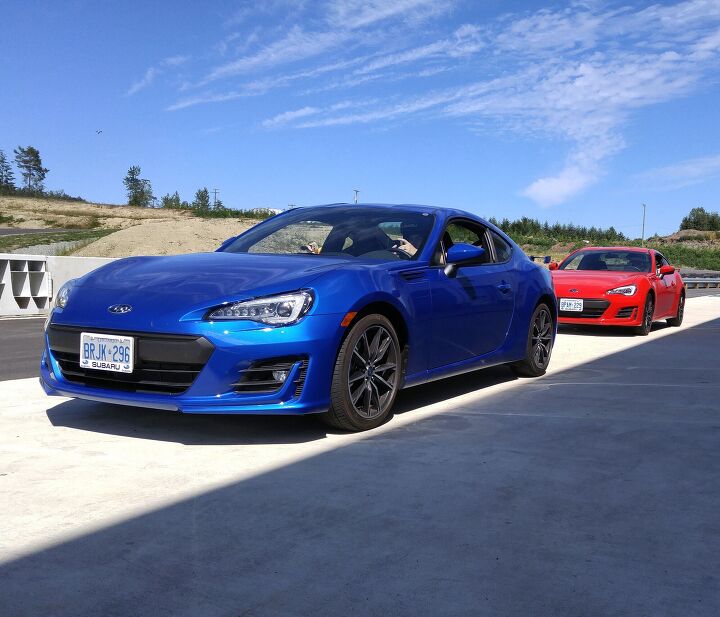 On the track, the five extra horsepower is barely noticeable, but the car does respond better. It revs a bit more urgently and that shorter final drive ratio is clearly working to the car's advantage. The transmission is still nice and notchy, with easy-to-find gates, but the light clutch and lack of feedback with the pedal hasn't been addressed.
The suspension feels nice and progressive. The car can still rotate, but it does so a bit more predictably than before. Even without the performance package, the coupe is still a blast around the track, and has a more planted feel that is less harsh than the last time we drove this car.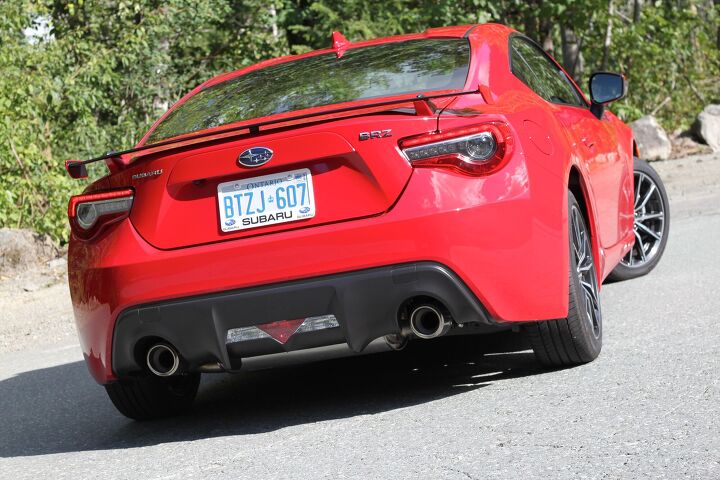 The steering is still among the best electric power-assisted setups in the industry, and the car clearly communicates to the driver exactly what is happening at all four corners of the car. "I'm sliding," it will squeal at one corner. "This is understeer," it shudders in another. "You lined up that corner perfectly," it will say as it screams to redline. Every lap, the car rewards you for exploring a bit closer to your limit.
A new stability control program is standard on the car. Called Track mode, it replaces the old Sport mode. Subaru has dialed back the intervention in this mode, and any braking it applies feels natural and hardly abrupt. The car is still able to hold a nice drift while using this setting. Hey, what can I say? I was encouraged to test out the new mode very thoroughly!
Styling Refresh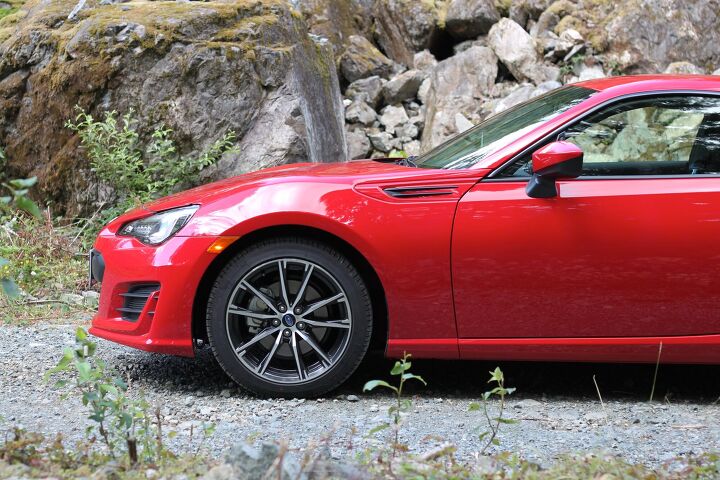 Sadly, the slippery stock tires are still fitted to the car, but there are new wheels, making for a stylish upgrade. That's not the only stylish change on the car. A revised front and rear bumper are also found, along with updated head and tail lights. The car now uses LEDs for everything, promising lower energy consumption and bright illumination. There's a new standard spoiler that doesn't obstruct rearward visibility, STI-style, and actually improves aerodynamics. The fender accent has been changed from a single blade to a new dual blade look, and the interior has been touched up as well.
Our example had a carbon-fiber textured trim, while higher trim level models featured leather accents on the dash and door panels. The new steering wheel is outfitted with entertainment controls, which some drivers will appreciate. A more tangible upgrade is the available new multifunction display that can show information like distance to empty, lap times, G-forces and horsepower/torque figures. It's a slick screen and a great addition to the car. There's been no significant upgrade with the infotainment system. BRZ models get a screen similar to the base Forester and Impreza, which means it comes without Apple CarPlay or Android Auto compatibility.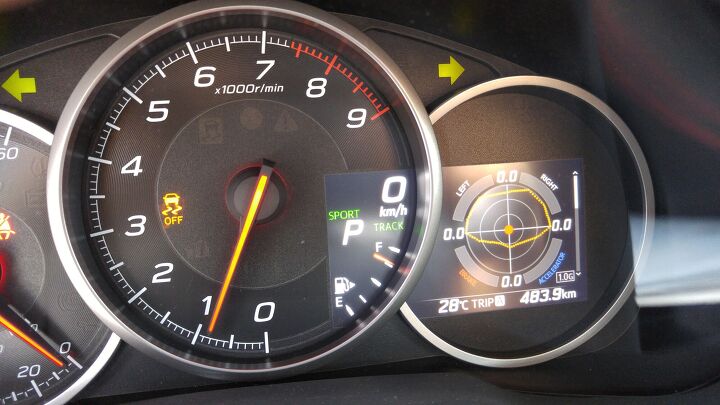 What's the Point Without the Power?
There's no way to address the fact that enthusiasts want more power out of this car, and Subaru hasn't done that. The track we used to evaluate the car featured some elevation changes, and some extra power and torque would have been really appreciated. However, there's also a sense of satisfaction with the BRZ, that comes when you line up the track perfectly. The car feels faster when you drive it the right way. It teaches you how to use its light weight and agile handling with every lap turned. This is something that's missing from point-and-shoot, high-horsepower cars. Those give you the thrills without the experience that you earn from learning the car and the track. The BRZ has a lesson to teach and it's a gratifying one. If you want to go fast without thinking, get another car, like a Mustang, Camaro, or WRX. The BRZ requires you to be involved and a willing student. Pricing is a big part of the BRZs story too. In America the car is under is $26,315 including delivery. In Canada it's $27,995 not including freight and destination.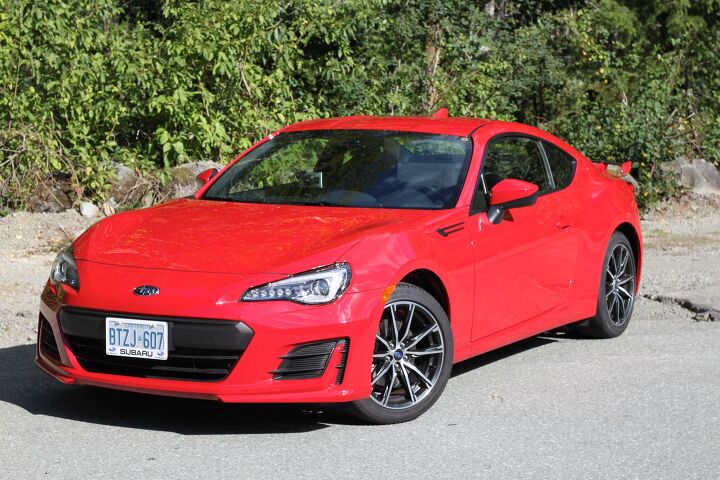 The Verdict: 2017 Subaru BRZ Review
On the road, the BRZ is a blast. It's smooth, fun, good looking and balanced. These traits translate nicely on the track, where you can explore your limits and the limits of the car quickly and easily, without any fears. This 2017 model is the same rear-wheel-drive sports car we've loved for the past five years, but slightly refined to deliver more of what we liked about it.
Discuss this story on our Subaru BRZ Forum
LOVE IT
Balanced handling
Responsive
Slightly more refined
LEAVE IT
Not a huge power boost
Light clutch
Ill-suited tires

Sami Haj-Assaad
Sami has an unquenchable thirst for car knowledge and has been at AutoGuide for the past six years. He has a degree in journalism and media studies from the University of Guelph-Humber in Toronto and has won multiple journalism awards from the Automotive Journalist Association of Canada. Sami is also on the jury for the World Car Awards.
More by Sami Haj-Assaad
Published July 22nd, 2016 11:44 AM
Popular Articles
Latest Comparisons
Car Buying Tools