4 Views
Top 10 Most Popular Car Reviews and Comparisons of 2016
December 29th, 2016 9:33 AM
Share
We're committed to finding, researching, and recommending the best products. We earn commissions from purchases you make using links in our articles. Learn more here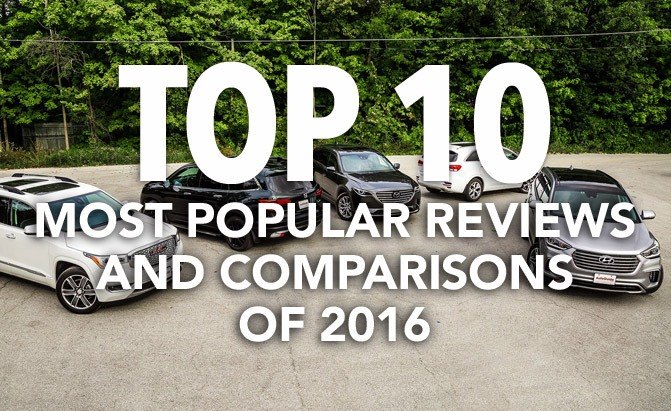 Shopping for a car and don't know what to get?
Each year, AutoGuide.com reviews all the new cars available in the market, making us some of the luckiest people on Earth. But really, we work so hard at our jobs to help make your purchasing decision more informed, not because we love getting behind the wheel of 500-plus-horsepower Mustangs. Seriously. We do this for the people…
SEE ALSO: AutoGuide.com Car Reviews
Check out AutoGuide.com's most popular car reviews and comparisons of 2016.
10. 2016 Ford Mustang Shelby GT350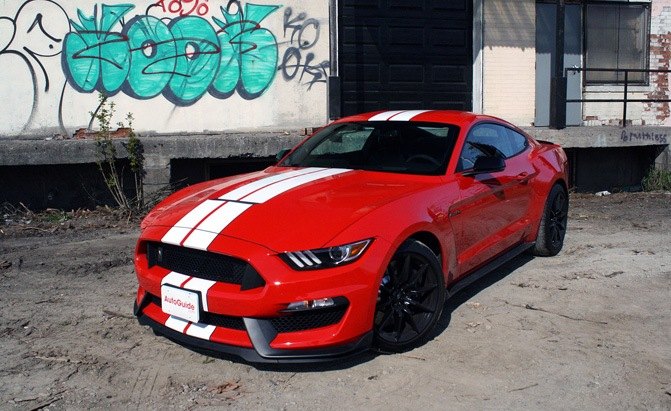 Speaking of 500-plus-horsepower Ford Mustangs, there's one right here! The 2016 Ford Mustang Shelby GT350 features a 5.2-liter V8 engine with 526 horsepower and 429 pound-feet of torque and really it's just one of the most thrilling cars you can currently buy. Managing Editor Jodi Lai walked away from the Shelby GT350 loving it, praising its bargain price, amazing V8 engine, performance, sound and looks.
2016 Ford Mustang Shelby GT350: 10 Things You Learn While Driving the Beast
---
9. 2017 Subaru BRZ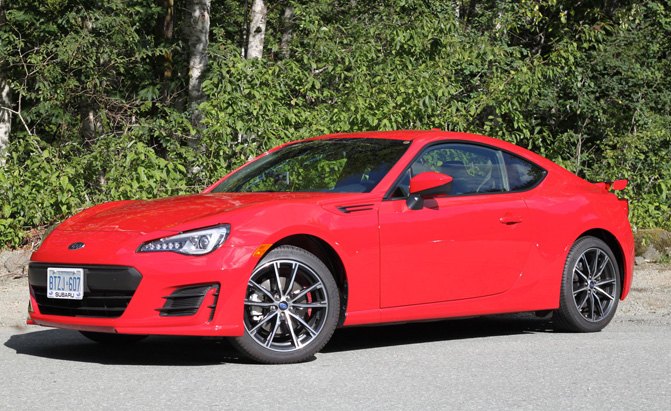 The Subaru BRZ got some minor changes for the 2017 model year, but it wasn't what enthusiasts really wanted. In terms of power, it got a slight boost to 205 hp and 156 lb-ft of torque on the manual transmission model, not exactly something to jump up for joy about. But in addition to the engine changes, the manual transmission received a shorter final gear ratio and the suspension has been revised, helping make the car smoother on the road.
Read the full review: 2017 Subaru BRZ Review
---
8. 2018 Audi A5 and Audi S5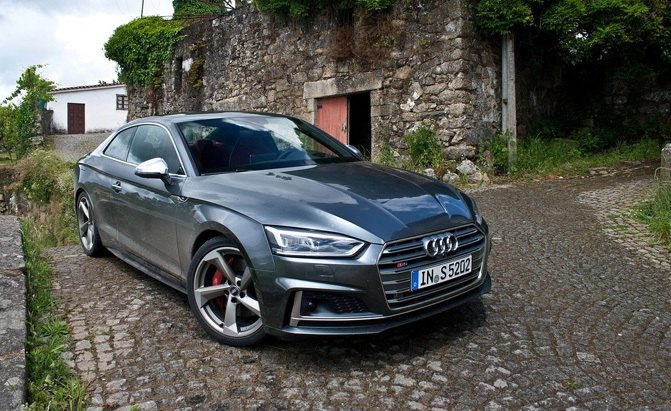 This year, Audi introduced the second-generation A5 and S5 models, giving the stylish coupe an updated design and much more. We found the A5's biggest accomplishment is its newfound lightness and balance, making the coupe even better to drive than before. There's plenty of high-tech features to love, although, like many other luxury German sports cars, it gets quite expensive once you start picking options.
Read the full review: 2018 Audi A5 and Audi S5 Review
---
7. 2016 Cadillac CT6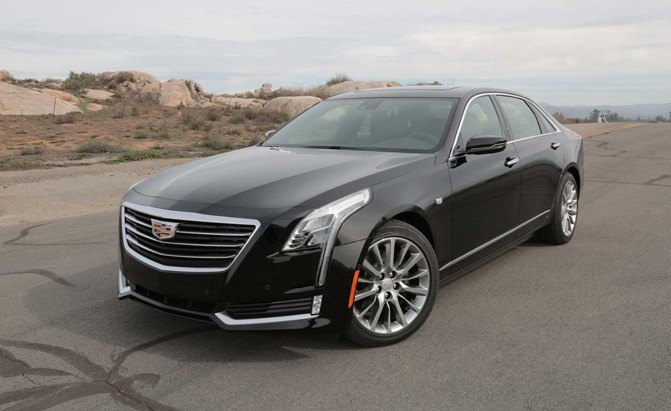 Does Cadillac's new flagship sedan live up to the hype? Our very own Craig Cole went to find out, putting the 3.0-liter twin-turbo V6 engine with 404 hp and 400 lb-ft of torque through its paces. Mr. Cole found the CT6 "seriously speedy" with its V6 engine and enjoyed the sedan's spacious back seat, luxurious interior and found it lightweight and brilliant to drive. But try as Cadillac might, the CT6 still isn't as opulent as its competitors and the CUE infotainment system still has its issues.
Read the full review: 2016 Cadillac CT6 Review
---
6. 2016 Jeep Wrangler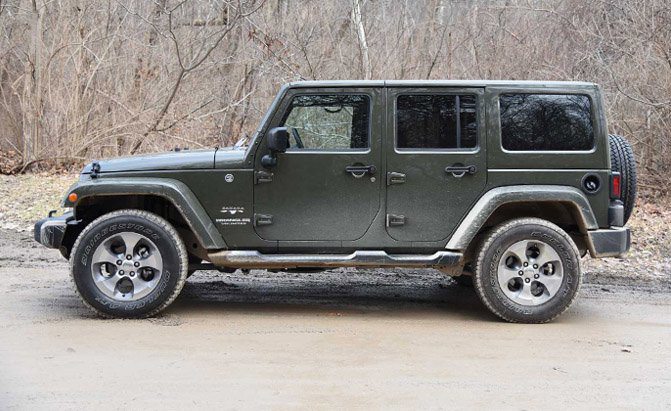 The Jeep Wrangler is one of the American automaker's most popular models and it shows by just how many people read our evaluation of the 2016 Jeep Wrangler Unlimited Sahara. With four-wheel drive and plenty of ground clearance, the Wrangler is plenty confident about going anywhere on and off the road, and its 3.6-liter Pentastar V6 engine delivering 285 hp and 260 lb-ft of torque. Unfortunately, the five-speed automatic transmission just felt too outdated for the Wrangler.
6 Things I Learned Driving the 2016 Jeep Wrangler
---
5. 2016 BMW 340i vs. 2016 Mercedes-Benz C450 AMG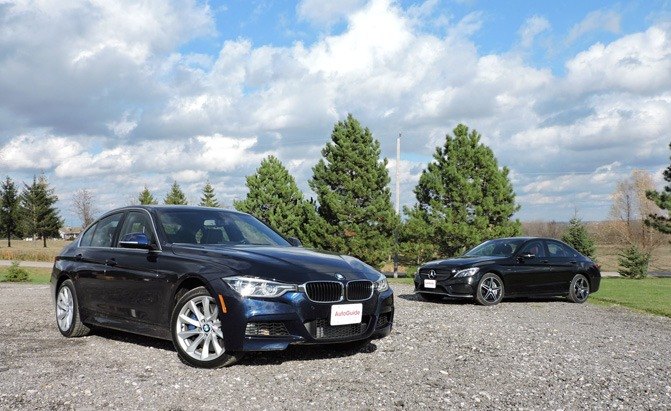 The BMW 3 Series and Mercedes-Benz C-Class have been going head-to-head in the luxury sedan segment for years. Kicking off the year, we pitted the BMW 340i and the Mercedes-Benz C450 AMG against one another. They both feature 3.0-liter turbocharged six-cylinder engines, although Mercedes opts for a V6, while BMW prefers an inline-six setup. The C450 has a bit more performance with 362 hp and 384 lb-ft of torque versus the BMW's 320 hp and 332 lb-ft of torque, but that doesn't stop the 340i from accelerating to 60 mph faster while also offering better fuel economy.
2016 BMW 340i vs 2016 Mercedes-Benz C450 AMG
---
4. 2017 Honda Civic Hatchback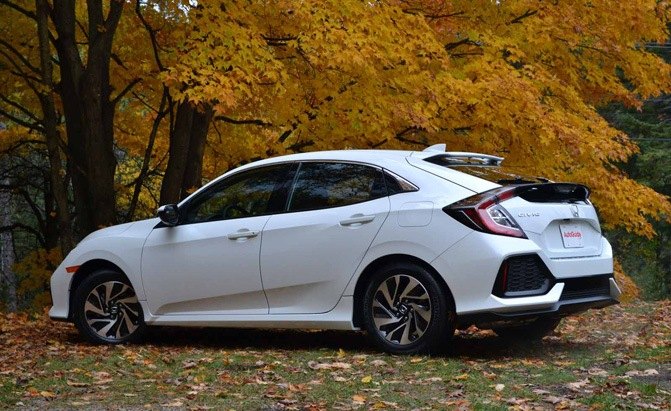 AutoGuide.com readers couldn't wait for the 2017 Honda Civic Hatchback to arrive, considering it's been almost 17 years since a hatchback version of the Honda Civic has been sold in North America. Sporting a 1.5-liter turbocharged four-cylinder engine, the Civic Hatchback boasts 174 hp and 167 lb-ft of torque and offers two transmission options, a six-speed manual or a continuously variable transmission (CVT).
Full review: 2017 Honda Civic Hatchback Review
---
3. 2016 Mazda3 vs. Honda Civic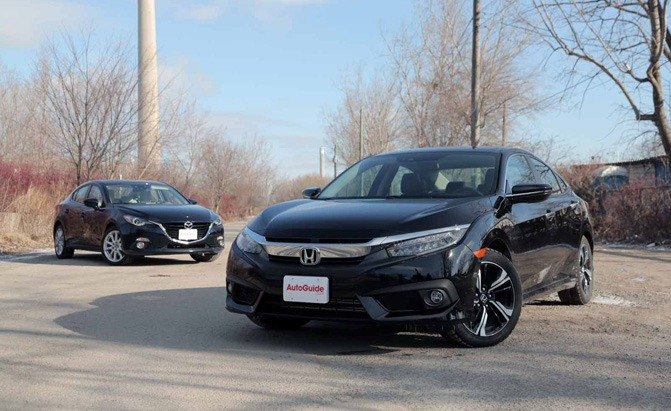 We'd like to think of this comparison as a battle of the champions, pitting the 2014 AutoGuide.com Car of the Year against the 2016 AutoGuide.com Car of the Year. The Mazda 3 packs a bit more of a punch with its 2.5-liter four-cylinder engine generating 184 hp and 185 lb-ft of torque, while the Honda Civic produces 174 hp and 162 lb-ft of torque from its 1.5-liter turbocharged four-cylinder engine. But which one is the better all-around car? Read the full review below.
---
2. 2016 Honda Accord vs. 2016 Toyota Camry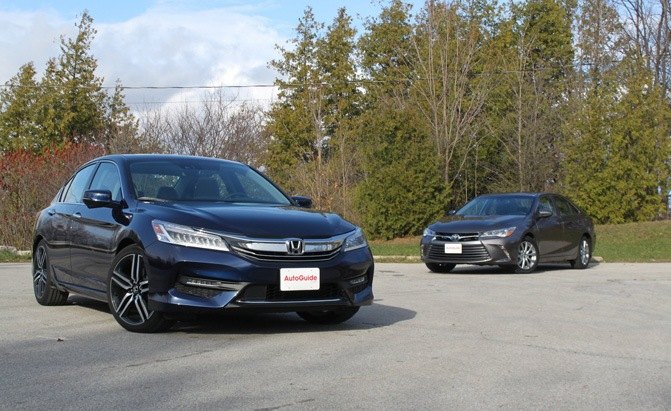 We decided to pit two of the most popular midsize sedans on the market against one another and we found that it's not very easy to pick a winner. Both models offer either a four-cylinder engine or a V6 powerplant with comparable specifications, although, for the most part, the Honda Accord edges the Toyota Camry out a bit in terms of performance and fuel economy. But is that enough to crown the Accord the winner? Probably not, considering the Camry still outsells Honda's sedan.
2016 Honda Accord vs 2016 Toyota Camry
---
1. 2016 Ford F-150 vs. Ram 1500 EcoDiesel vs. Chevy Silverado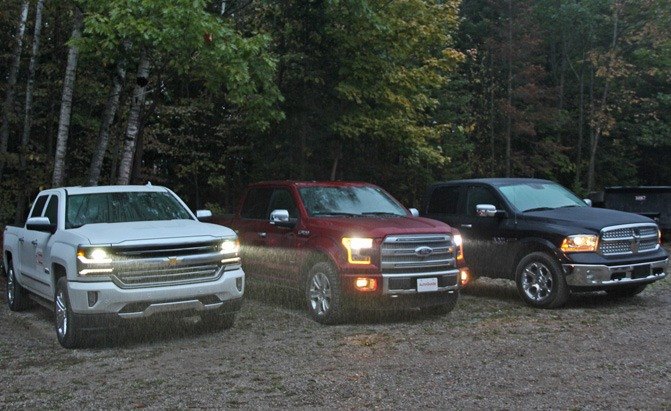 The pickup segment is more competitive than ever, so what better time than now to gather the three domestic half-ton offerings for a shootout? Truck expert Stephen Elmer put the Ford F-150, Ram 1500 EcoDiesel and Chevrolet Silverado through their paces, having the arduous task of choosing a winner. Which truck do you think is best?

Jason Siu
Jason Siu began his career in automotive journalism in 2003 with Modified Magazine, a property previously held by VerticalScope. As the West Coast Editor, he played a pivotal role while also extending his expertise to Modified Luxury & Exotics and Modified Mustangs. Beyond his editorial work, Jason authored two notable Cartech books. His tenure at AutoGuide.com saw him immersed in the daily news cycle, yet his passion for hands-on evaluation led him to focus on testing and product reviews, offering well-rounded recommendations to AutoGuide readers. Currently, as the Content Director for VerticalScope, Jason spearheads the content strategy for an array of online publications, a role that has him at the helm of ensuring quality and consistency across the board.
More by Jason Siu
Published December 29th, 2016 9:32 AM
Popular Articles
Latest Comparisons
Car Buying Tools