120 Views
Toyota Sienna - Review, Specs, Pricing, Features, Videos and More
September 20th, 2023 4:39 PM
Share
Find everything you need to know about the Toyota Sienna here, along with expert reviews, specs, photos, videos and more.
| | |
| --- | --- |
| Pros | Cavernous space, hybrid efficiency, AWD options |
| Cons | Noisy drivetrain, no second-row fold-flat seats, try-hard XSE styling |
| Bottom Line | The only AWD hybrid minivan on the market offers an incredibly smooth family hauler experience—but we still miss the old V6's passing power. |
Table of contents
2023 Toyota Sienna 25th Anniversary Special Edition Review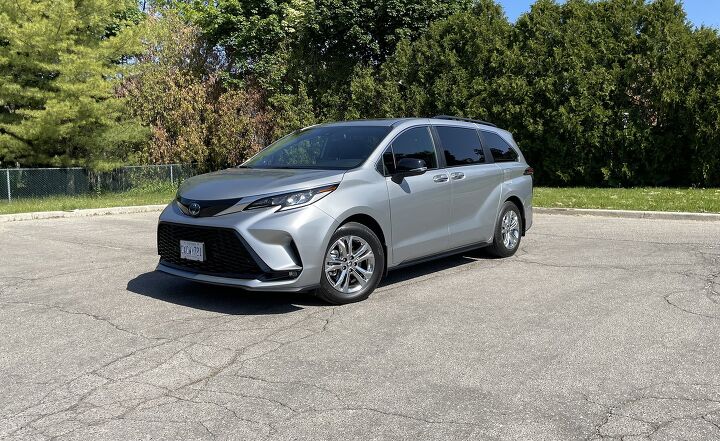 The minivan is still the champion of family transportation.
It doesn't matter how good crossovers and SUVs get, nothing beats a minivan for transporting a lot of people long distances. It's the sole purpose of these multi-row vehicles. It's how they're designed from the ground up.
Sadly, for minivan aficionados, not many entries are left on the market today. On the bright side, those that are left, like the 2023 Toyota Sienna 25th Anniversary Special Edition, are really good.
---

Honda Odyssey vs Toyota Sienna Comparison: Minivan Mix-n-Match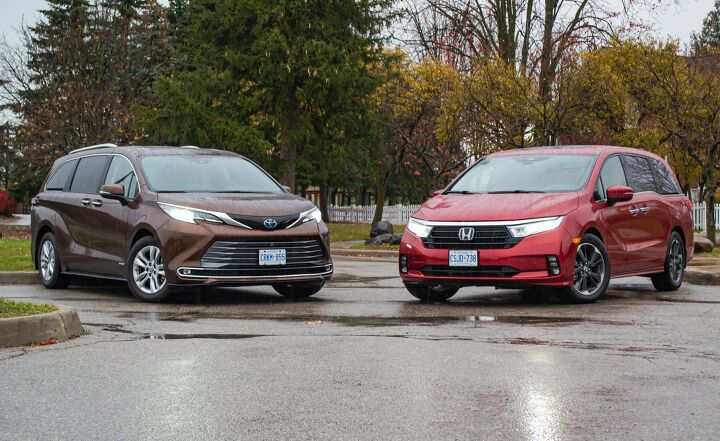 These two segment stalwarts have been battling it out since the '90s, and while the minivan category is not nearly as prominent now as it was then, the Honda Odyssey and Toyota Sienna remain.
What's interesting about these two now, apart from the fact that they both still sell more units than you might think (each have more than 70,000 units sold in the U.S. in 2021 as of this writing), is how their paths have begun to diverge.
While the Odyssey is, in many ways, what it has been for years—a V6-powered front-wheel-drive van with a conventional (10-speed) automatic transmission—Toyota has embraced electrification with the Sienna. All Siennas sold in North America are now hybrid only, in either front or all-wheel drive, with an electronic continuously variable transmission.
---
2021 Toyota Sienna Review: First Drive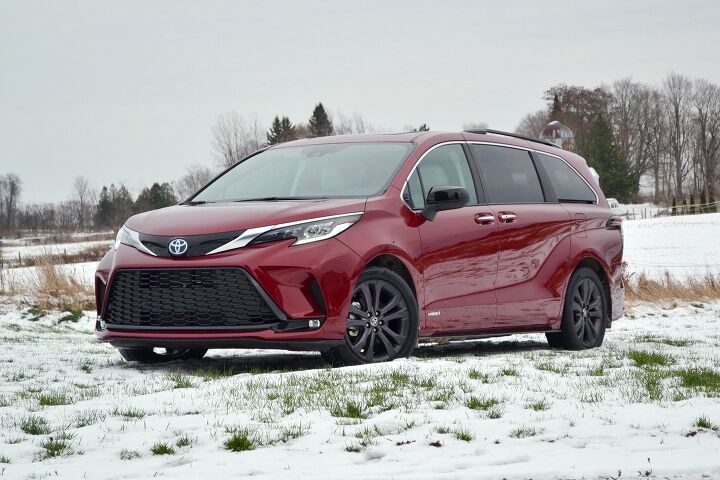 I'm not normally the begging sort of person, but I'm just going to cut to the point here: please buy a minivan.
I don't intend that for everyone, of course. As an aging Millennial, I witness more "we're expecting" announcements than I do season changes each year. Folks are starting their families, and it's wonderful. They're trading out the old college hatchbacks, and naturally, a lot of them are looking at crossovers.
Don't do it.
The minivan remains the ultimate family hauler. It offers more space than the crossover, is better equipped to handle little ones, and still posts up respectable fuel economy figures. Want all-wheel drive? The new 2021 Toyota Sienna has it. In a bold move, Toyota has also nixed the straight-gas option, making the Sienna hybrid-only. By doing so, it's created a comfortable mobile living room, with best-in-class fuel efficiency to put more dollars back in your pocket. And with the family growing, isn't that the point?
---
Kia Carnival vs Chrysler Pacifica vs Toyota Sienna Comparison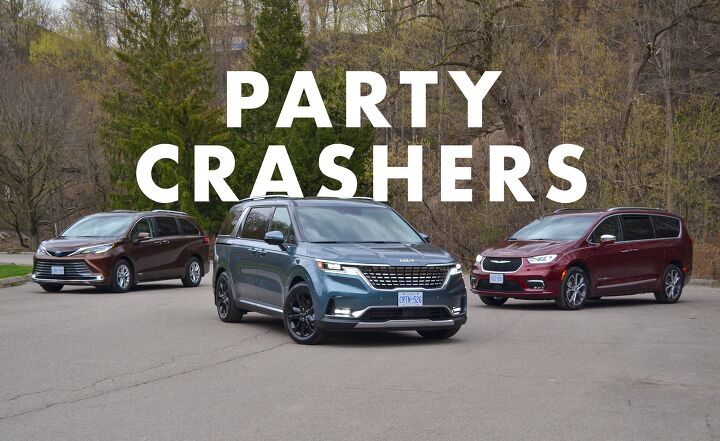 Welcome to the latest show here at AutoGuide: Family Hauler Feud.
It's been a busy time here in 2021, the Year of the Minivan. Toyota debuted a wholly new generation of the Sienna, ditching the V6 and boldly going hybrid-only for its people mover. And speaking of bold, check out the bullet train-inspired looks. Meanwhile, Chrysler refreshed its segment-leading Pacifica, reintroducing AWD to its sliding-door model after over a decade. The all-paw drivetrain comes underneath a tweaked, SUV-inspired exterior design.
Then there's the new kid on the block, the 2022 Kia Carnival. This travelling party on wheels leans into the crossover craze in a big way, so much so that Kia won't even call it a minivan; it's a Grand or Life Utility Vehicle, depending on which side of the 49th parallel you're on. We liked it well enough in our earlier Kia Carnival review, but how does the latest competitor measure up to the establishment? Get the orange slices ready, this is going to be a tough game.
---
Detailed Specs
| | |
| --- | --- |
| Price | $37,185 - $53,405 |
| Engine | 2.5-liter 4-cylinder + hybrid |
| Power | 245 hp |
| Torque | N/A |
| Drivetrain | FWD / AWD |
| Transmission | eCVT |
| Fuel Economy (city/hwy) | 35–36 mpg / 36 mpg |
| Cargo Capacity | 33.5 cu ft |
Our Final Verdict
| | |
| --- | --- |
| Overall | 3.8 |
| Performance | 7.0 |
| Features | 7.0 |
| Comfort | 9.0 |
| Quality and Styling | 7.0 |
| Value | 8.0 |
Published January 29th, 2020 2:45 PM
Popular Articles
Latest Comparisons
Car Buying Tools