1 View
New National Graduated Driver License Gives U.S. Teens Something to Rebel Against
May 8th, 2010 10:14 AM
Share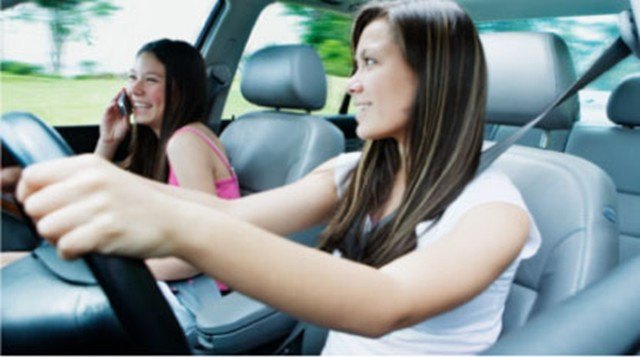 Parents of teens have enough to worry about. A new bill that creates a national standard for young drivers that's being lobbied in the U.S. could help ease at least one of their concerns. The result would be one standardized national graduated driver licensing (GDL) system that would replace the varying state-to-state programs in effect now.
Right now, every state except North Dakota has a GDL for teens that includes three phrases. Restrictions for these young drivers under the new GDL include night time driving, limits on the number of teen passengers and a minimum age of 16 for getting a learner's permit. As it stands now, 42 states allow learner permits before age 16.
Although some teens will make a stink about it, these types of programs are effective, and the numbers prove it. According to the Insurance Institute for Highway Safety (IIHS), states that have imposed tough restrictions on licensing have had crash reductions ranging from 10% to 30%. When Massachusetts put their GDL into effect three years ago, they saw fatalities for drivers younger than 18 fall to 75%, and injury crashes involving these drivers went down to 38%.
Dubbed the Safe Teen and Novice Driver Uniform Protection bill, one of the co-sponsors, Sen. Amy Klobuchar, D-Minn, says, "It's a very important time of year. Kids are out for proms and graduation parties. A lot of kids start driving in the summer. The basic point is to put more standards in place for those first few years when they're learning to drive."
But not everybody agrees that this type of policy is the way to go. "I think doing this would be a horrible idea," says Alex Koroknay-Palicz, executive director of the Alex Koroknay-Palicz. "Part of the beauty of our federal system is allowing states to be laboratories and having different policies and approaches to difficult problems."
IIHS estimates that raising the minimum age for a learner's permit would reduce crash fatalities of 15- to 17-year-olds by roughly 13%.
Do you think a national graduated driver licensing system is a good idea or just a buzz-kill for teens? Leave your comments below.
[Source: MotherProof]
Published May 7th, 2010 5:45 PM
Popular Articles
Latest Comparisons
Car Buying Tools