1 View
Report: Congestion Charges, Highway Tolls, Gaining Popularity In Major Cities
July 21st, 2010 5:25 PM
Share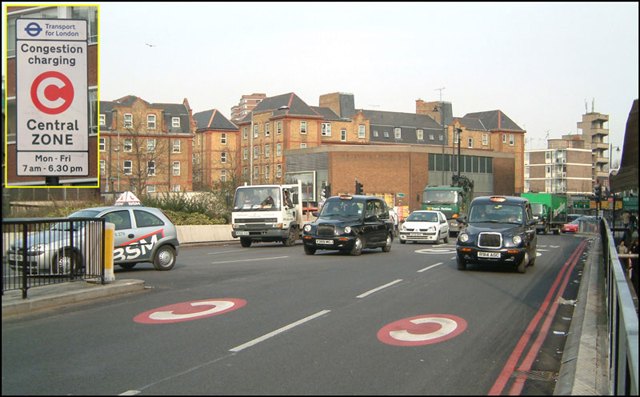 New proposals like a London-style "congestion charge" and highway tolls for special lanes that would move faster are being floated both in Canada and the United States, as major cities grapple with traffic problems and infrastructure that wasn't meant to deal with an increasing number of cars.
An article in the Chicago Tribune details how a government-sponsored panel concluded that new strategies, involving tolls on key expressways, involving fees on certain lanes during peak demand periods, may be necessary to discourage cars from driving into the city, and collect revenue from drivers willing to pay a premium to for the privilege of driving.
Minneapolis and Orange County, California have both implemented similar schemes, while Toronto, Canada's largest city, with a population of 5.6 million people is also debating the whether to enact road tolls to discourage drivers in the downtown core.
The key element in all of this is public transit. Toronto has a fairly comprehensive system, that is expensive and fault, but the choice of many due to convenience, and the high costs of owning a car. London's charge is similarly successful, by making those who can afford it pay the charge, while most people who wouldn't have driven previously continue to take the subway.
[Source: Chicago Tribune]
Published July 21st, 2010 5:25 PM
Popular Articles
Latest Comparisons
Car Buying Tools