1 View
1969 Camaro Named "Best Chevy of All Time"
September 17th, 2011 9:00 AM
Share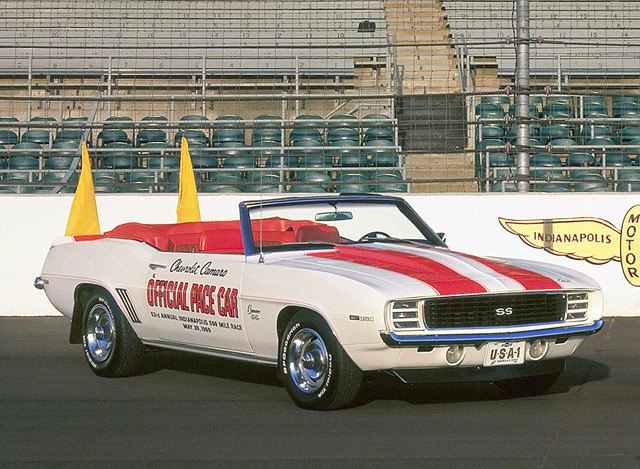 Love it or hate, but the Chevrolet Camaro has lots of fans, and they are never shy to show their appreciation for the car. At a recent contest held by the Bowtie brand, 125,000 fans voted on what they think is the best Chevy ever made, and the winner is…. the 1969 Camaro, edging out the Chevelle SS as a fan favorite.
Tom Peters, who has designed many Chevrolets over the years, including the C6 Corvette, was very pleased with this nod to the '69 Camaro, especially since he fell in love with one when he was 14 and he now currently owns one. Peters said; "the '69 Camaro is not only one of the best vehicles in Chevrolet's history but one of the best vehicles ever."
He adds that; "Today, the '69 Camaro has become one of the best examples of timeless design in the industry. Like the very best designs, the Camaro is much more than just a machine because it evokes powerful emotions in people of all ages. That's why we looked to the '69 for inspiration when designing the fifth-generation Camaro, and why the '69 Camaro is an example of the timeless vehicles Chevrolet will strive to deliver for the next 100 years."
It is worth noting that the current Camaro is among the best selling sportscars on the planet currently. So while enthusiasts and auto critics might not have much love for the new Camaro, the buying public begs to differ.
Published September 17th, 2011 9:00 AM
Popular Articles
Latest Comparisons
Car Buying Tools