2 Views
Blackberry Gets A Makeover With The Porsche Design P'9981 Smartphone
November 2nd, 2011 7:30 PM
Share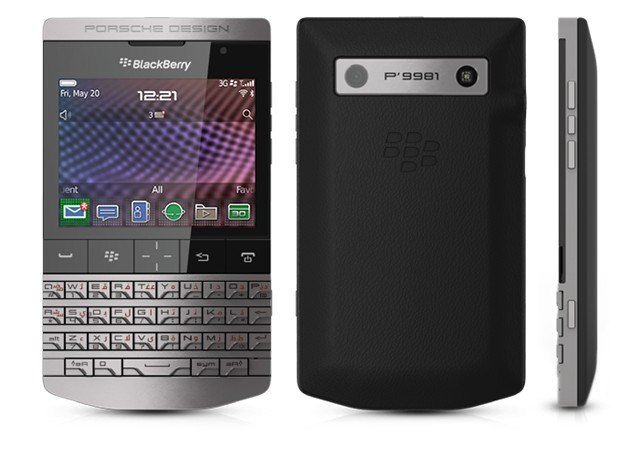 If you weren't addicted to your Crackberry before, you will be once you get your hands on the Porsche Design P'9981 Smartphone from Blackberry.
Encased in stainless steel and leather, the Porsche Design P'9981 comes with a host of luxe features that will make sure you'll never want to put it down. With an enhanced 1.2 GHz processor and 8 GB of onboard memory, you'll be able to browse the Internet to your heart's content. In terms of technical features, it also comes with 720p HD video recording, dual band Wi-Fi, a built-in compass and access to a selection of exclusive apps.
The Porsche Design P'9981 Smartphone's wide QWERTY keyboard means texting is a lot easier, and its Liquid Graphics 2.8" high resolution display touch screen ensures you won't be squinting to read your messages.
Some special features that come with this cool Blackberry include the Wikitude World Browser app, which lets you find and send relevant information instantly. You'll also get a limited edition PIN series, Near Field Communication and BlackBerry Tag, as well as access to BlackBerry App World 3.0.
No word on a price for the Porsche Design P'9981 Smartphone from Blackberry, but we're guessing since it's being touted as a special edition, it'll come with a special edition price.
[Source: Uncrate]
Published November 2nd, 2011 7:30 PM
Popular Articles
Latest Comparisons
Car Buying Tools