3 Views
Ford Announces New Crate Engines, 2.0L EcoBoost Coming Shortly
December 9th, 2011 6:00 PM
Share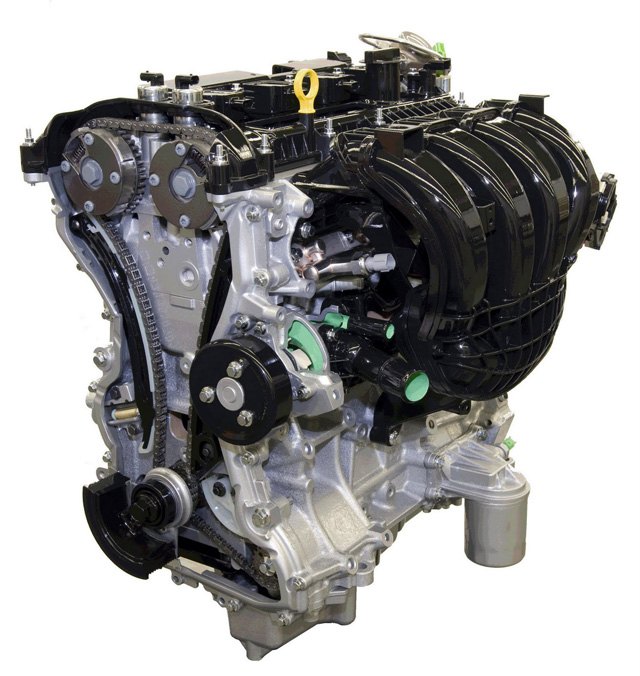 For decades, we've known Ford crate engines to be huge V8 powerplants packing plenty of cubic inches and power. But Ford has been quietly offering a 2.0L inline-four from its old Focus for midget racers but very few even paid attention to that option.
Now Ford has added their new-generation 2.0L Focus engine and looks to add an EcoBoost variant in the future. Ford announced a pair of new V8 crate motors for 2012, adding a 347 pushrod motor based on the historic Boss 302 block. With 363-cubic inches, it packs 500-hp and 450 lb-ft of torque. The other new crate engine is a 427-cubic inch powerplant and is based on Ford's Boss 351 engine block. With Ford Racing's X-heads system, it makes 500-hp and 520 lb-ft of torque.
But the new addition of the 2.0L inline-four from the Focus is what's making headlines, with its 160-hp and 145 lb-ft of torque. The naturally aspirated engine will be complemented by EcoBoost offerings which means turbocharged power for all. The 2.0L EcoBoost for example in the new Explorer makes 240-hp and 270 lb-ft of torque which suddenly becomes a very appealing engine for small race cars to mid-sized boats.
Unfortunately Ford hasn't announced availability on the EcoBoost crate engines.
[Source: Automobile Mag]
Published December 9th, 2011 6:00 PM
Popular Articles
Latest Comparisons
Car Buying Tools