1 View
Honda to Stay the Course on Design Says U.S. Boss
December 7th, 2011 8:33 AM
Share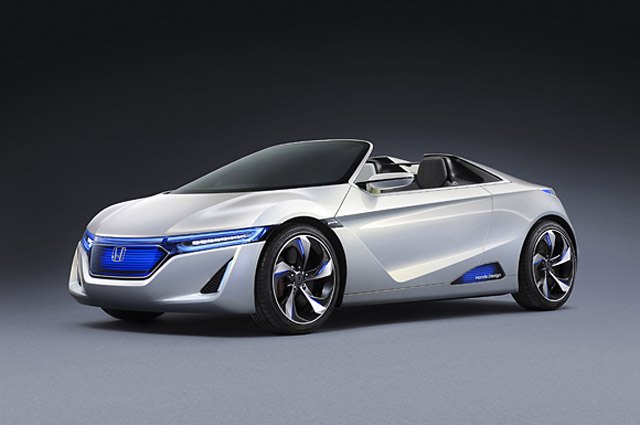 Korean automakers like Hyundai and Kia may owe some of their success to solid new products with first-rate fuel economy, but arguably it's an impressive new look that's the number one factor in drawing customers into showrooms.
Conversely, when Honda recently launched its 9th generation Civic, one of the biggest criticisms came from those who thought the design altogether conventional and predictable. Almost immediately after its launch Honda announced updates would be coming, and soon, to help restore the car's reign in the compact class.
Styling updates may be a part of that refresh but don't look for any dramatic changes says Tetsuo Iwamura, president and CEO of American Honda Motor Co., Inc. "Unlike others we have a very clear design direction," said Iwamura, speaking at a recent Honda technical presentation at the Twin Ring Motegi race track. "We are governed by the 'man maximum, machine minimum' principle," he continues; a philosophy that extends beyond design and into every aspect of what makes a Honda vehicle.
Speaking of those principles Iwamura says "even in the future we will keep those," commenting that Honda, known for its our-way-is-the-best-way outlook, is not "following fashions."
What else we can expect in a refreshed Civic was also laid bare at the Motegi technical seminar, though Honda isn't connecting the dots just yet. Among the many engines on display was a new 1.8-liter 4-cylinder motor (the exact displacement as the current Civic). Part of a new line of engines set to launch under the brand's new "Earth Dreams Technology" slogan, Honda is targeting not only best-in-class fuel economy, but best-in-class power for each mill. Compared to the current Civic's 1.8-liter, the new direct-injection unit makes five percent more power and can achieve up to a 10 percent improvement in fuel economy, a number that, if achieved, would easily bring it up to first place. Of note, that number assumes a start-stop system, which Honda has yet to confirm for North America.
In addition, when Honda does update the Civic, look for an all-new transmission. Notably absent in the new model, as well as the recently launched CR-V, is a 6-speed automatic with Honda mum on the subject. Having seen the lineup of "Earth Dreams Technology" products, the reason seems apparent. On display were two new CVTs, one for compact cars and one for mid-size versions, making a strong hint that the Civic will swap its 5-speed automatic for a CVT in the near future. Honda says that when compared to the current 5-speed automatic, its new CVT will achieve a 10 percent improvement in fuel economy.
The official reaction from Honda is less exact. " We will decide installation of those engines when necessary," said Iwamura in a round table discussion with reporters. Although if perception of the new Civic and Honda' reputation for engineering and fuel economy leadership are anything to go by, "necessary" can be defined as "now".
Published December 7th, 2011 8:33 AM
Popular Articles
Latest Comparisons
Car Buying Tools