1 View
Opel Insignia Gets New Biturbo Diesel
October 15th, 2013 10:11 PM
Share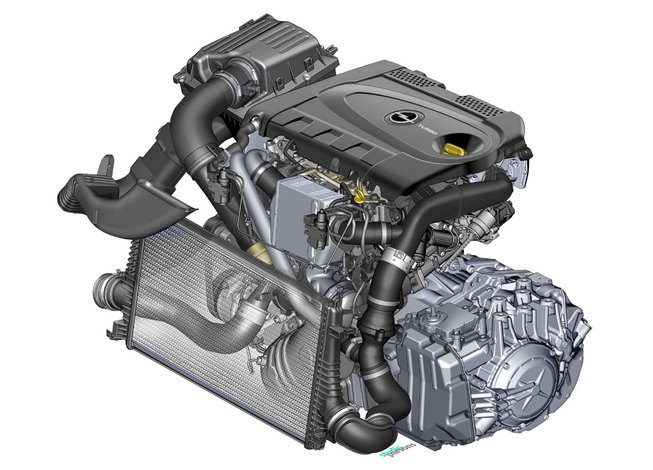 Opel, General Motors' German wing is boasting big changes to their Insignia sedan, including a new biturbo diesel.The engine makes 195 horsepower and about 295 foot-pounds of torque, but the real eye-catcher on the new engine is fuel consumption and emissions. The new Insignia is only supposed to emit 129g/km of CO2 and achieves 48 miles-per-gallon.
Diesels typically get better mileage than gasoline engines, but that improved economy usually came hand-in-hand with performance compromises. While that is still true, the gap is shrinking somewhat. The biturbo system takes advantage of differently-sized turbochargers to reduce turbo lag, spooling up the smaller piece first and diverting exhaust to the larger turbo as RPMs increase. The system is seamless according to GM.
The biturbo diesel Insignia can get to 62 mph in 8.7 seconds and tops out at 143 mph, which is a significant improvement considering many small displacement turbo diesels aren't happy past about 80 mph.
According to Opel, the new Insignia will sell for 33,000 euros and will come with a slew of other improvements including optional all-wheel drive. AWD models will also come with their SuperSport suspension, featuring adaptive damping, Brembo brakes and the HiPerStrut system to improve handling.
The new model also gets adaptive cruise control and some radar-based safety features including forward collision alert.
Published December 5th, 2011 9:00 PM
Popular Articles
Latest Comparisons
Car Buying Tools