1 View
Top 10 Cars of the Tokyo Motor Show
March 27th, 2012 2:15 PM
Share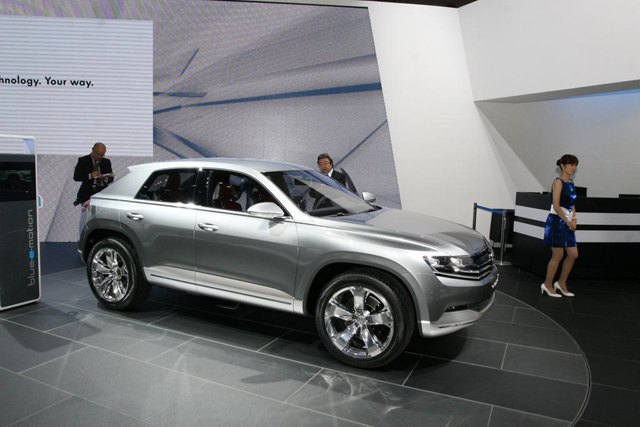 The only non-Japanese car to make our Top 10 cars list of the Tokyo Motor Show, the Volkswagen Cross Coupe Concept was also one of the few true surprises. While a show car, it makes use of an all-new VW platform, an impressive AWD plug-in hybrid system, while also taking a look at the future styling direction of the brand.
On the later note, that's by no means a bad thing. And while hardly a significant departure from the current VW style guide, the Cross Coupe is certainly an attractive machine.
Built on the brand's new MQB (modular transverse matrix) platform, the Cross Coupe is the first example of an electric differential with front and rear electric motors that can be "attached" to deliver an all-wheel drive system. VW claims the system can be used for two AWD scenarios, one for added grip and the other for an AWD electric only drive mode with 25 miles of range. (For a more extensive run-down on the system, see our post and video here). Paired with a turbocharged 4-cylinder engine up front, VW claims a total power output of 261-hp and a 0-60 mph time of 7.0 seconds.
Making all this technology all the more significant is that it is being unveiled on a new platform, with the obvious suggestion that both could be paired together in a near-future production model.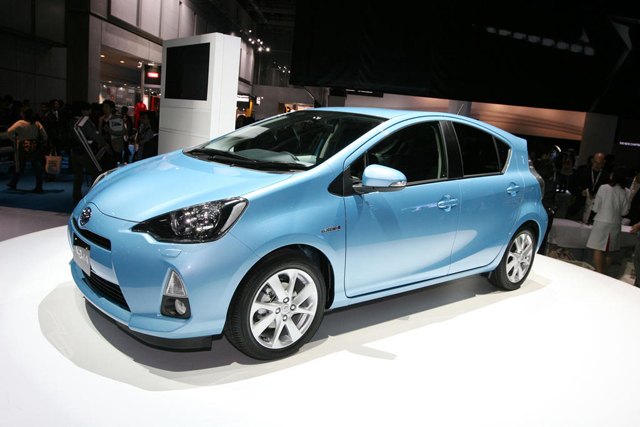 Named the Aqua in Japan, when it arrives in the U.S. next year you'll soon know this car as the Prius c. The fourth member of the Prius family of hybrid vehicles few exact details are available. What we do know is that it will get a 1.5-liter version of Toyota's Hybrid Synergy Drive system, offer improved fuel economy over the Prius' already impressive 50-mpg average rating and it will bring this level of efficiency to even more people with a price expected below the Prius.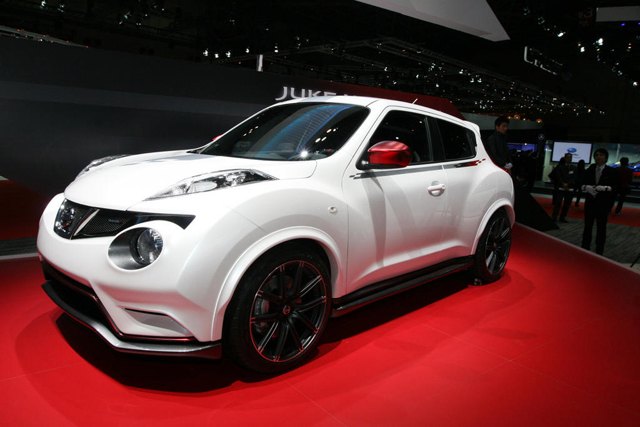 With the GT-R powered Juke R consistently making headlines, this NISMO tuned version of the crossover we love to hate (and love to love) is a look at a realistic high-performance sport-cross. Unveiled as a concept in Tokyo, it's been modified by the experts at Nissan's motorsports division, with large 19-inch wheels, big Brembo brakes, a lowered suspension and an aggressive aero kit. Interior features include stunning racing-style seats and Alcantara used for the steering wheel and shift knob. Add to all this some hightened performance under the hood (Nissan isn't saying exactly what but it's not hard to just turn up the boost), and the Juke gets taken to a whole new level of fun.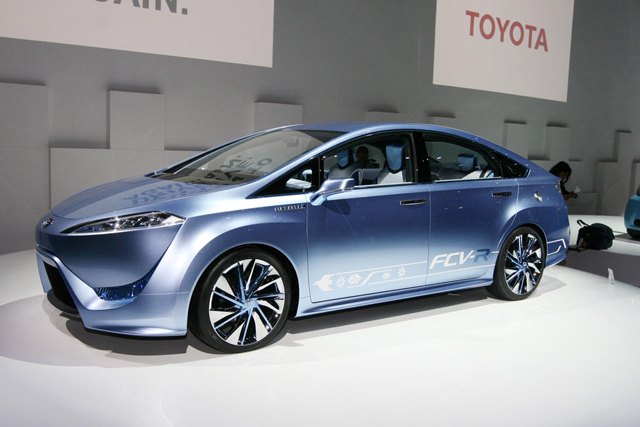 Some might tell you that hydrogen fuel cell cars are about as relevant as Saab (and that they show as much promise), but the folks at Toyota are saying otherwise. To help get the point across, is the FCV-R concept car. Previous Toyota fuel cell concepts were just bolted on powertrains on to existing models, while this car appears to be all-new. And while slightly over-the-top it's not an unrealistic look at what a future Toyota fuel cell car could look like. Toyota has said its looking to deliver a fuel cell model to market by 2015 (this car has a 430 mile range) and after seeing the FCV-R, it seems like much less of a pipe-dream.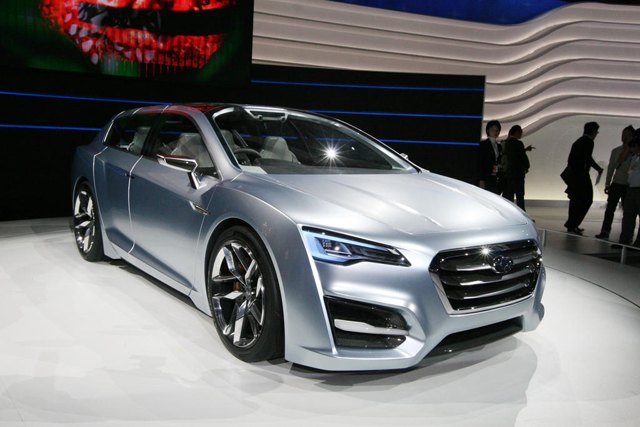 It's both significant and beautiful. The Subaru Advanced Tourer concept is the next step in the brand's effort to bring a hybrid model to market. Rather than borrow hybrid technology from another automaker (Toyota for example), Subaru has developed its own system, which can be found on this concept car, mated to a turbocharged direct-injection boxer 4-cylinder engine. And because it's developed in-house, it's designed to work with Subaru's all-wheel drive system.
Apart from the technology, the car itself is a work of art, with bold features and chiseled design. Plus, inside it gets some high tech items like a display screen on the steering wheel, mixed with plenty of organic materials including plenty or natural wood used everywhere from the dash to the pedals.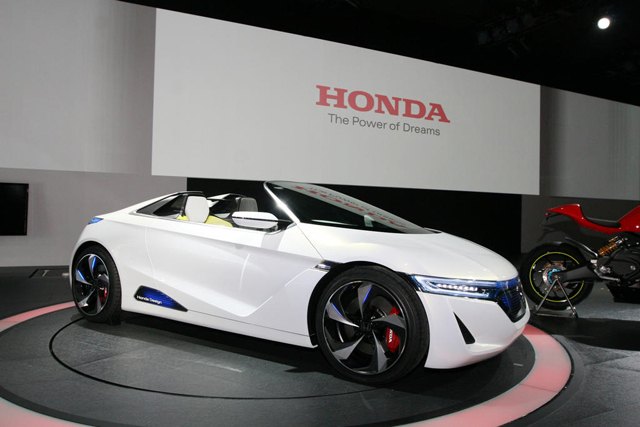 Much in the way that Toyota's new GT 86 is aimed at bringing enthusiasts back to the brand, the EV-STER concept is the first significant move by Honda to get back into the business of making fun-to-drive cars. Rather than the back-to-basics approach Toyota is using, Honda is looking to meld this new sporty initiative with its green car plans.
That said, the EV-STER is a fully-electric vehicle, making 78-hp and delivering it to the rear wheels. Intended to be more of a toy than an all-out sports car Honda lists a 0-60 km/h time (37 mph) in 5.0 seconds.
With a 160 km (100 mile) range, Honda says the car's battery can be recharged in 6 hour charge using a conventional plug and a 3 hour charge time with a 200 volt outlet.
Many will say the BRZ is the real star of the Tokyo Motor Show, after all, even Toyota has admitted that Subaru handled much of the development – a sign that even Toyota didn't trust itself to build a true sports car. Let us play the devil's advocate, however, and we'll suggest that it's not nearly as important a product for Subaru. After all, the brand already has true enthusiast cars. And to further our argument, the BRZ also confuses the Subaru message, being the only product in the brand's lineup that isn't all-wheel drive.
Like its Toyota counterpart, the BRZ is light weight, makes 200-hp from a 4-cylinder boxer engine, and is available with either a six-speed manual or 6-speed automatic, with paddle shifters and throttle-blip downshifts.
GALLERY: 2013 Subaru BRZ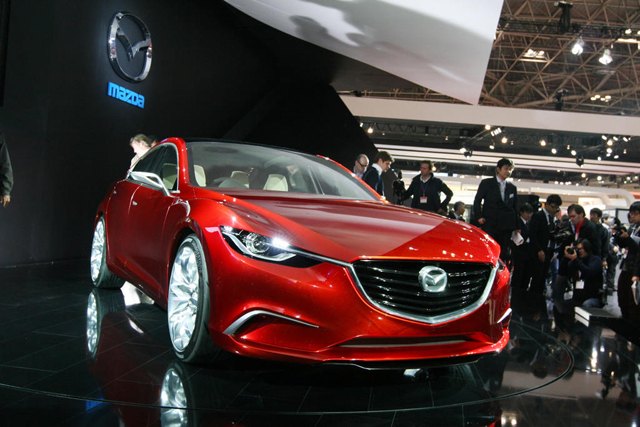 Third place is an unexpectedly high spot for what is essentially a family sedan concept car, but Mazda's Takeri concept impresses. Having seen the huge sales gains companies like Hyundai and Kia have made by offering attractive products, Mazda is looking to do the same with this look at the future Mazda6. Plus, there's far more to the Takeri concept than just sleek bodywork, with a luxurious interior, a new lightweight platform and even a diesel engine – something Mazda has said it will offer in the U.S., though perhaps not in the Mazda6.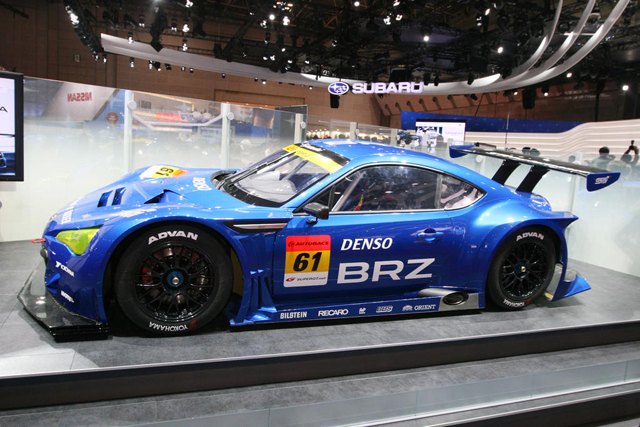 Almost our number one choice for the top car of the Tokyo Motor Show, the BRZ Super GT race car ranks so highly because, frankly, it looks outrageous. Taking the new Subaru/Toyota sports car platform and prepping it for race duty, Subaru has already announced it will compete in the GT300 class next season. And as an added dose of excitement, it's hard to miss the STI badging on the fenders – a strong sign that Subaru's mototrsports division may have something in store for the production BRZ yet.
GALLERY: Subaru BRZ Race Car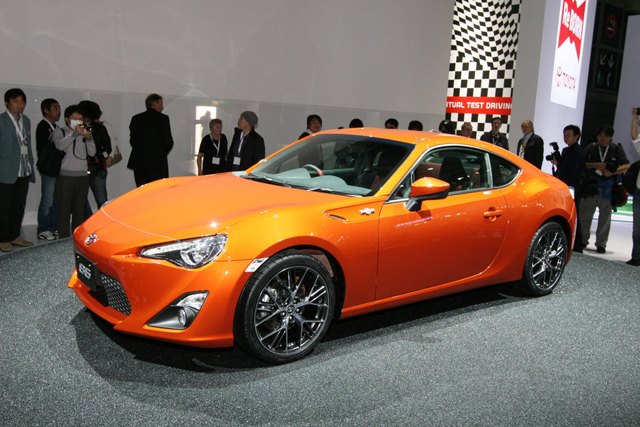 The most highly anticipated car in years, the GT 86, or Scion FR-S as it will be called in North America, is without a doubt our number one car of the Tokyo Motor Show. Some might prefer the looks of the Subaru BRZ, and while we'll admit the rear spoiler is an improvement, the more angular design of the Toyota front end is a winner. Regardless of styling, the "86" as it's called in Japan might be the most significant car Toyota has launched in a very long time, serving as a rebranding effort for a car company often accused of making appliances.
Significant to this goal, the GT 86 isn't a flagship performance machine. Rather, it's a return to basics, with a front-engine rear-wheel drive layout, powered by a naturally aspirated 4-cylinder engine making 200-hp. Weighing just around 2,700 it will not only offer an impressive power to weight ratio, but also delivers a 53/47 front-to-rear weight distribution and is billed to have the lowest center of gravity of any production car in the world. And perhaps most significant is that it is expected to cost under $30,000, bringing an incredible driving machine to the masses.
GALLERY: 2013 Toyota GT 86
Published December 2nd, 2011 1:21 AM
Popular Articles
Latest Comparisons
Car Buying Tools