1 View
Safety Group Pushes for Jeep Grand Cherokee Recall as SUV Claims 14 More Lives
January 27th, 2012 9:00 AM
Share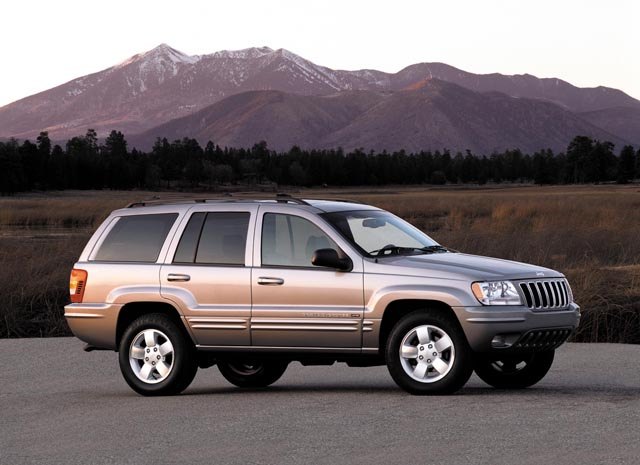 Calls for a recall of the 1993 to 2004 Jeep Grand Cherokee have been redoubled after the release of a new report documenting the growing list of fatalities associated with the SUV.
The report, published by the National Highway Traffic Safety Administration (NHTSA) has added 14 more deaths to the SUVs total, resulting from fires that occurred in rear end collisions. In total, the Jeep from that era has claimed 284 people in 198 accidents due to the vehicle catching fire, says the Center for Auto Safety (CAS).
Jeep Grand Cherokees are at an unusually high risk of catching fire during these types of crashes alleges the CAS, due to the gas tank being located behind the rear axle.
The Ford Pinto was made infamous for a similar design that resulted in fiery rear end collisions, and CAS points out in a letter to Chrysler CEO Sergio Marchionne that at the time of its recall the number of deaths associated with that car were relatively small, totaling 28.
The rather sensational letter asks Marchionne to act on this news and says, "Your predecessor as CEO of Chrysler once said that part of his decision to install airbags at Chrysler was the prospect of St Peter at the gates of heaven asking him about airbags in cars. Just as surely, St. Peter will ask you about fuel tanks in Jeep Grand Cherokees."
In response Chrysler says that, "…rear impacts resulting in a fire are extremely rare. Rear impacts resulting in a fire occur no more often in 1993 – 2004 Jeep Grand Cherokee vehicles than in peer vehicles, and the 1993 – 2004 Jeep Grand Cherokee vehicles are at no greater risk of exposure to fire in rear-end collisions than peer vehicles. Accordingly, Chrysler Group has concluded that 1993-2004 Jeep Grand Cherokee vehicles are neither defective nor do their fuel systems pose an unreasonable risk to motor vehicle safety in rear impact collisions."
The 1993 to 2004 Jeep Grand Cherokee is currently under investigation by NHTSA but no recall has been issues.
[Source: Consumer Reports]
Published January 27th, 2012 9:00 AM
Popular Articles
Latest Comparisons
Car Buying Tools