1 View
Volvo Searching For New Small Car Partner
January 23rd, 2012 7:36 PM
Share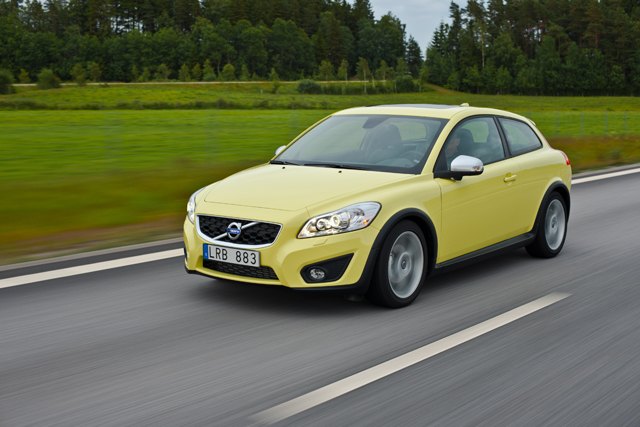 Swedish automaker Volvo is looking to shack up with a new mate in the hopes of making a fresh set of small cars. Their current compact, the C30 (above), is based on technology from former parent company Ford.
However, Ford dumped Volvo almost two years ago, passing them off to Chinese Geely Holding Group for $1.8 billion, a fraction of what they originally paid. Now the company says the are welcoming partnerships with other companies to fill the void their former American partner left behind.
Volvo CEO Stefan Jacoby told the Financial Times that the company is open to new partners who will be able to share in developing further compact models alongside Volvo in an effort to drive down production costs.
There isn't an official decision yet about pairing up with any specific company, though it makes sense that Volvo would be looking for a new dance partner given that their current C30 line is nearing the time when a model typically gets a refresh.
The collaborative strategy is becoming increasingly common among automakers as profit margins start to wear thin. Last year Volvo agreed to work with German company Siemens to produce an electric vehicle.
Aside from business to business collaboration, Jacoby is taking Volvo in a similar direction as the last company he managed: Volkswagen. In an effort to cut costs, he's taken the company from offering 10 engines to only two. He's also implementing something similar to VW's "modular box" approach to building cars, where multiple vehicles of different sizes are made in the same facility.
In the spirit of consolidation, Volvo is also expected to launch the compact V40 at the 2012 Geneva Motor Show this March. That car will replace the current S40 and V50 models.
[Source: Financial Times]
Published January 23rd, 2012 6:30 PM
Popular Articles
Latest Comparisons
Car Buying Tools