13 Views
Maybach Xenatec Coupe on Sale in Dubai
February 6th, 2012 1:31 PM
Share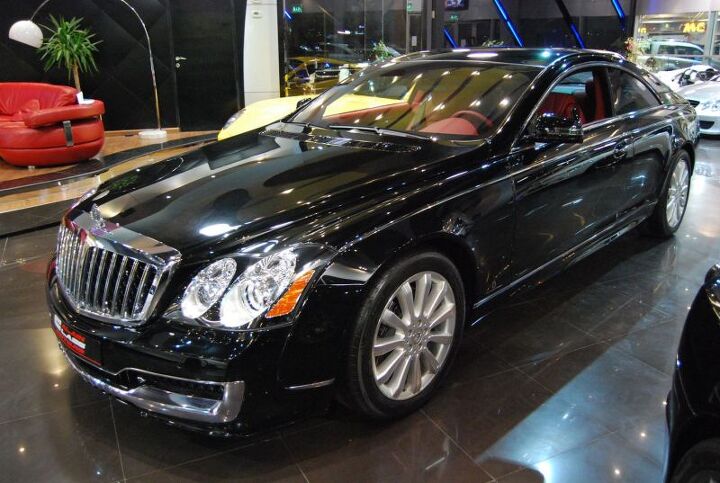 This year,
Mercedes-Benz
's uber-luxury brand
Maybach
will go extinct, as the German brand could not see the potential for making a profit in the ultra high-end luxury car segment.
However, that does not mean the brand will vanish off the face of the Earth, thanks to a coach-building company called Xenatec. They take a four-door Maybach 57S and get rid of two of its doors. Since they kept the wheelbase the same as the donor car, they gave it longer doors and a sleek coupe body to fill in the gap.
Mechanically the car remains standard because Xenatec wanted the car to be servicable by any Maybach dealer around the world. So while you'll have the standard cars 6.0-liter, twin-turbo, V12 engine that produces 621-hp, you'll now also have a sportier looking body to travel around in.
And how much would it cost to have this conversion done? It'll cost as much as the original donor car. A Xenatec 57S Coupe will cost you a cool $940,000. That's very nearly Bugatti Veyron money.
Despite the stratospheric price tag, Xenatec has sold quite a few of these uber-coupes through their three main distributors; the factory itself in Germany, a dealer in Saudi Arabia and an armor car firm in Russia.
Finding one of these rare exotics would thus be hard, but we have. A Xenatec Coupe is looking for a new home. It is listed for sale at an exotic car dealership in Dubai, U.A.E. According to the advert, it has no mileage on it. While it is sitting at a used exotic car store, the car is still new.
So while you can still get in touch with Xenatec and pay them to build you a coupe out of your donor 57S, a fully finished example is awaiting you in a desert oasis.
Afterall, we at AutoGuide get a fuzzy good feeling by uniting the rich with expensive cars.
GALLERY: Xenatec Coupe
Published February 6th, 2012 1:31 PM
Popular Articles
Latest Comparisons
Car Buying Tools