2 Views
10 Concept Cars That Didn't Go Anywhere
January 2nd, 2017 10:05 AM
Share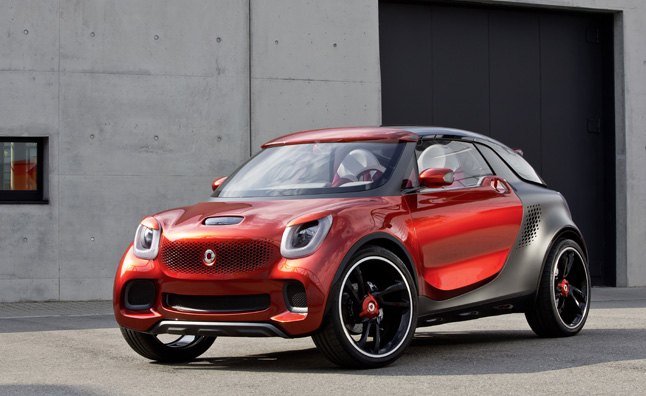 Every new auto show brings another exciting round of wild concept cars. But do these ideas ever make it to reality?
Some do, but many don't – or they're so "evolved" that you wouldn't recognize them. As a result, it's often tough to get excited about these often far-flung concepts.
Originally slated to hit dealerships, historically, many get dropped from the lineup before they ever see the production line. Here are some of the very best concepts, that are now just collecting dust.
Infiniti Emerg-e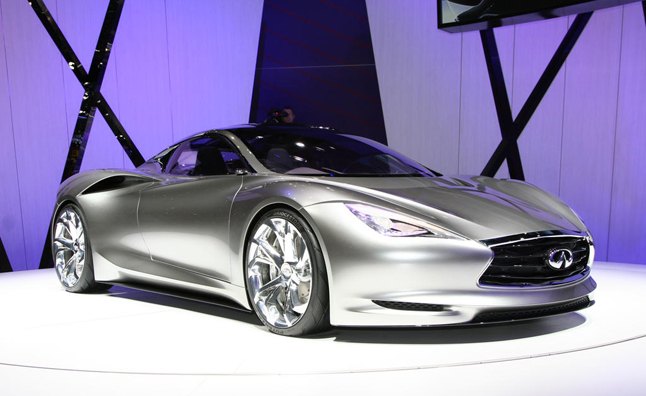 The Emerg-e was slated to be a significant car for Infiniti. It would be the luxury automaker's first supercar, plug-in hybrid and mid-engined vehicle. With an impressive powertrain, which boasted 402 hp with 738 lb-ft of torque, it was touted to return an estimated 99 mpg. Four seconds was all it would take for the Emerg-E concept to reach 60 mph, or so we were told, and the stunning piece of sheetmetal could also travel up to 30 miles on electric power alone, before a three-cylinder range extending motor kicked in.
As positive as all of this sounds, Infiniti has reportedly axed the Emerg-E. Instead, fuel-conscious luxury buyers can wait for the Infiniti LE, a plug-in luxury EV based on the Nissan Leaf. Just don't expect any sports car performance from it.
If there's any good news from this story it's that Infiniti says the styling of the Emerg-E foreshadows the next Infiniti G.
---
Audi Quattro Concept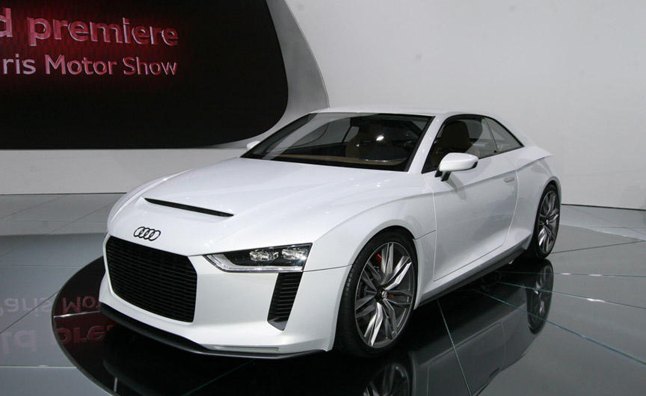 Most Audi fans will likely be familiar with the Quattro name-plate. The original Ur-Quattro was a road and rally racing legend, winning 23 World Rally Championship races from 1981 to 1985. When Audi showed off the Quattro concept, a collective gasp escaped from the hoard of Audi and rallying enthusiasts. Could Audi top their fantastic road-car from the past?
The car seemed like a lighter, front-engined R8 with a shorter wheelbase, and originally a limited run was planned. It used a turbocharged five-cylinder engine that made 400-hp, enough to get the Quattro Concept to 60 mph in just 3.9 seconds. It also had a six-speed manual gearbox (a rarity in modern Audis) and a new generation of the quattro AWD system.
Recently the idea was shelved, and Audi's insistence that the Quattro Concept lives on in the Crosslane SUV concept is disappointing news indeed.
---
Cadillac Sixteen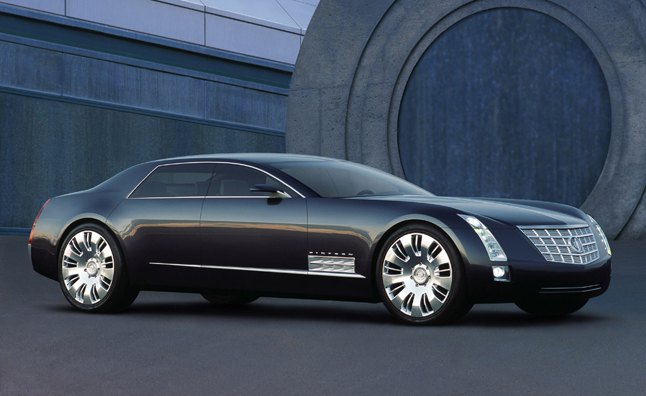 Imagine a 5,000 lb sedan… how would it move? Ask Cadillac and they'll respond with the engine in this concept, which is a 1,000 hp 13.6L V16. The Cadillac Sixteen concept was brought to life with the intention of bringing back the American automaker's 16-cylinder ultra-luxury sedans from the 1930s. Of course, the Sixteen wouldn't work in today's fuel-conscious world with a normal V16, so Cadillac incorporated an active-cylinder deactivation system that would turn off 12 of the cylinders during light driving, eight cylinders in harder driving, and would fully unleash all 16 cylinders under full acceleration.
Even though the Cadillac Sixteen was shelved, there are still rumors of a new Cadillac flagship sedan, that might reference the Sixteen. Design-wise, Cadillac seems to be looking to the Sixteen concept as inspiration, with its eccentric wheel arches and bling-y grille hitting the new Cadillac ATS and XTS sedans.
---
Chrysler Firepower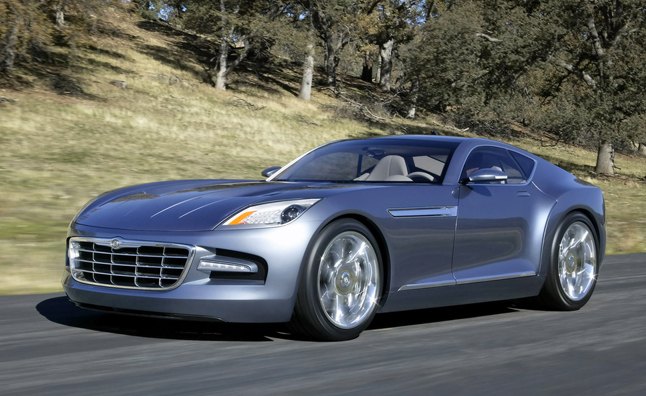 With the Viper basking in all of its glory, Dodge's sister brand Chrysler was feeling a little left out. That's where the Firepower comes in. This Chrysler supercar was based on the Viper but would borrow some styling from the Chrysler Crossfire. With a 6.1L V8 the Firepower could have been a solid overall car, with quality and comfort above that of its competitors.
The same team that developed the Chrysler ME Four-Twelve supercar designed this Chrysler Firepower, and for a while it seemed like the Firepower was heading to production. But, like many of the other cars on this list, Chrysler couldn't find a way to make a business case for the car and it was killed off.
---
Chrysler Imperial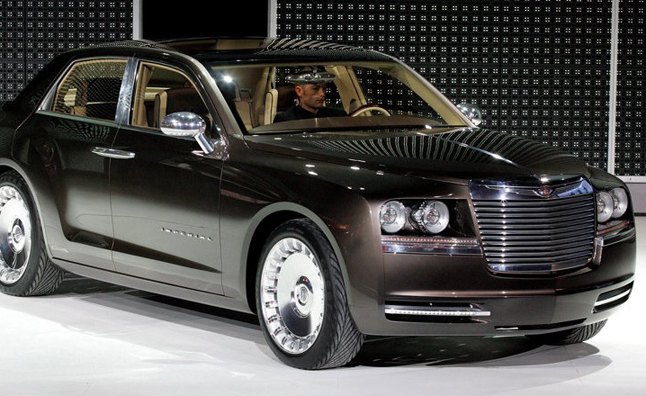 Following the instant success of the 300C, Chrysler showed off the Imperial Concept car. Looking back to the American luxury cruisers of yesteryear, with its long wheelbase and huge rollers, it's also hard to miss the Rolls-Royce design cues.
The Imperial concept used a lengthened LX platform, and featured more of the design cues that made the 300C stand out. Things like LED lights, chrome and brushed aluminum materials helped make the Imperial look like a six-figure machine, though being a Chrysler it would certainly have been priced well under that. Unfortunately, we'll never know.
---
Dodge Circuit EV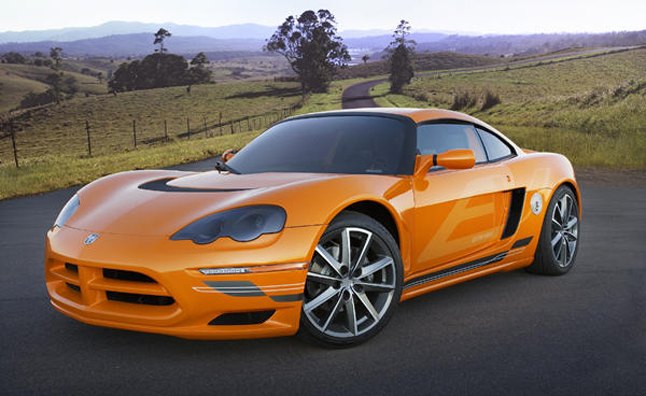 The Lotus Elise set the chassis for the impressive Tesla Roadster electric sports car. Dodge liked the idea so much that they decided to do the same thing, with the Dodge Circuit EV, a lightweight coupe packed full of batteries.
Apparently, the Circuit could get up to 200 miles of all-electric range, similar to that of the Tesla Roadster. The Dodge EV could also charge in a quick four hours. Under the hood was a 200 kW battery that made 268 hp and 480 lb-ft torque. Unfortunately, all of the Chrysler group's EVs were shelved when Italian automaker Fiat took ownership of Chrysler and disbanded the ENVI electric vehicles program.
We got a chance to drive the Circuit EV before it was completely lost and forgotten, and found it a lot of fun to drive, but its stock brakes (from a Lotus Elise) were not up to all the weight of an EV.
---
Dodge Demon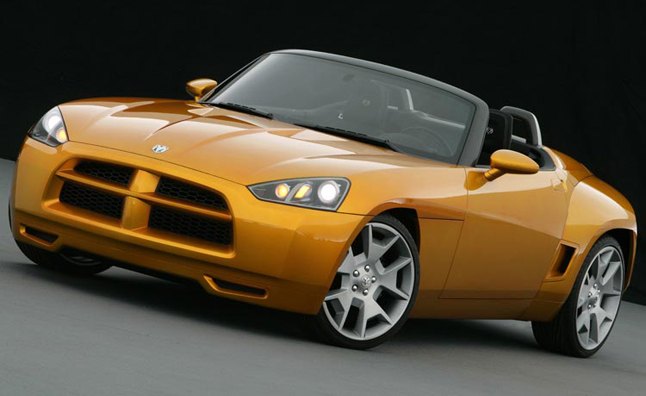 Very recently, roadsters enjoyed a short-lived popularity boost. With the Pontiac Solstice and Saturn Sky coming in to take on the Mazda Miata, Dodge decided it had to have something to show off too. The Demon was that car.
The Demon looks like Dodge's take on a Honda S2000, with conservative lines, and a basic, but working interior. The car was also perfect for enthusiasts thanks to its rear-wheel drive design and six-speed manual. Overall the Demon was slightly more powerful than a Miata with its 2.4L Inline-four engine and 172-hp. It was going to be pretty light weight too, coming in at around 2,600 lbs. Looking remarkably street-worthy, that's a strong indication of just how close Dodge must have come to building it.
Quietly shelved, perhaps the newly-minted SRT brand could bring it back? Because the world needs a baby Viper.
---
Mazda Furai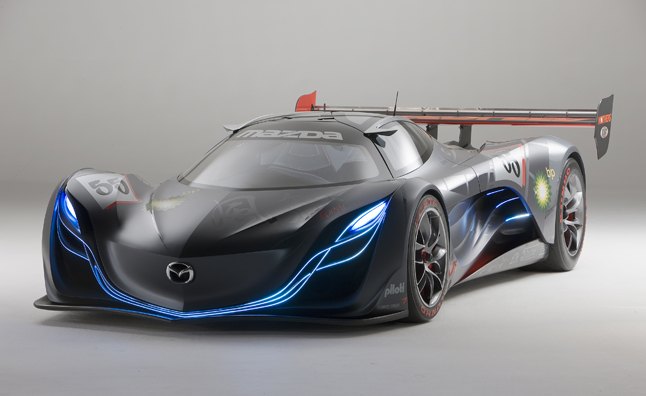 The Mazda Furai was an exotic looking vehicle, and essentially a Le Mans race car under a funky shell. In fact, while most concept cars can barely move under their own power, the Furai has done laps at Laguna Seca.
By using a new rotary engine the Furai was able to put out 450-hp, running on potent E100 fuel.
In many ways, it was a style piece meant to inspire the brand, but with the reveal of the Shinari concept and the introduction of Mazda's new KODO design language, the Furai's influence on the brand is essentially nonexistent.
---
Volkswagen Bulli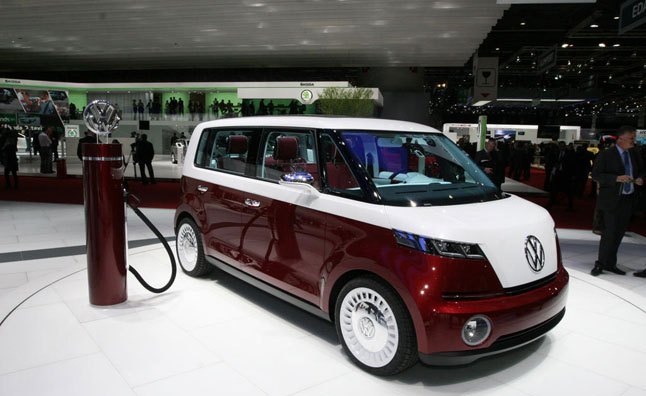 Volkswagen used to be defined by its van, so it's no surprise that autoshow attendees were all clamoring for the Bulli. With its modern take on the storied microbus, the Bulli was a huge hit.
In the end, though, the idea was shelved, with apparently not enough interest spurring VW to make the retro looking van. It would have been nice, thanks to its spacious 7-passenger seating, and a pair of seven-inch screens.
---
Maybach Exelero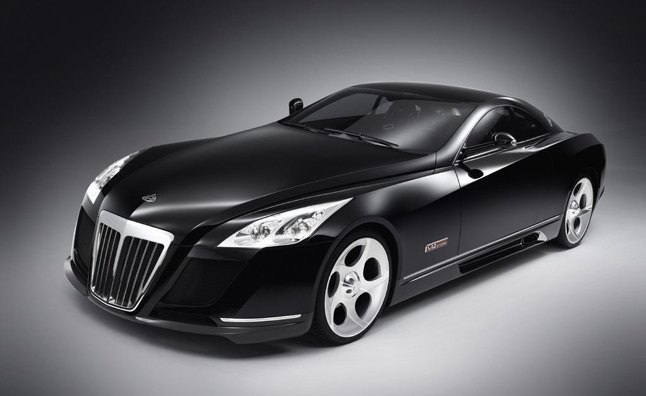 Technically not a concept, it still deserves a spot on this list. This one-off made for Fulda Tires could have saved Maybach from its death if it was actually sent into production as a Bugatti Veyron rival – or even just an example of what next generation Maybachs could look and perform like.
Instead, Daimler condemned the Maybach brand to death through the sort of badge engineering we haven't seen since 1990s General Motors.
The design of the Exelero is clearly the standout feature, with its throwback looks and gangster styling. The grille says it all, hiding a twin-turbo V12 engine which makes 700-hp.
As mentioned, one running version of the Exelero was made, and reportedly sold to rapper Birdman for a whopping $8 million.
Published November 19th, 2012 11:35 AM
Popular Articles
Latest Comparisons
Car Buying Tools