3 Views
Top 10 Most Collectible Cars of 2013
February 15th, 2014 10:35 PM
Share
We're committed to finding, researching, and recommending the best products. We earn commissions from purchases you make using links in our articles. Learn more here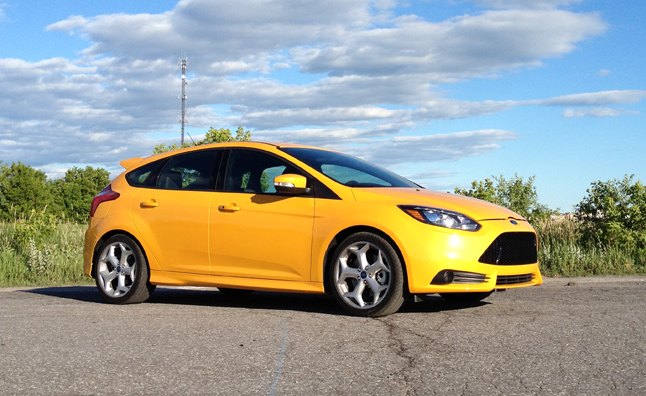 Interested in nabbing yourself a future collectible? Hagerty Insurance specializes in classic cars and is predicting the top 10 most collectible cars of 2013 that are under $100,000.
Listed based on the vehicle's MSRP, the Ford Focus ST kicks off the list in the number-10 spot with a starting price of $23,700. Powered by a 2.0-liter, turbocharged engine with 252 hp and 270 lb-ft of torque, the American automaker's hot hatch is an undeniable bargain at under $25,000. Hagerty believes its performance and price will make it an attractive collectible in years to come.
SEE ALSO: 2013 Ford Focus ST Review – Video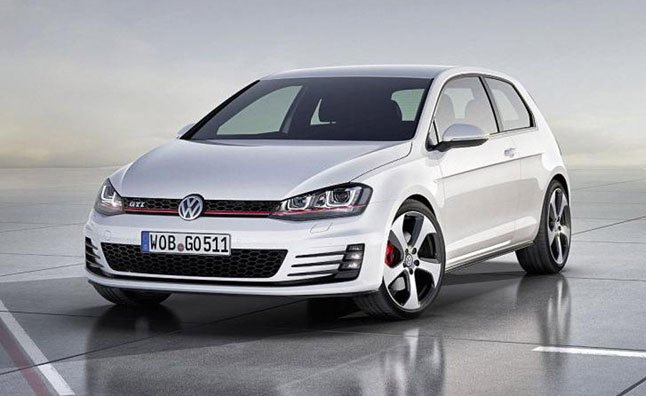 Though what's pictured above is the next-generation GTI, the 2013 model is still plenty of fun despite enthusiasts being able to look forward to an even better hatch from Volkswagen in the near future. Under the hood of the 2013 model year GTI is a 2.0-liter, turbocharged four-cylinder engine with 200 hp, which is less than the competition but makes up for it with superb handling and a spirited driving experience. To top it all off, it's priced from just $23,995.
SEE ALSO: 2014 Volkswagen GTI Concept Video, First Look: 2012 Paris Motor Show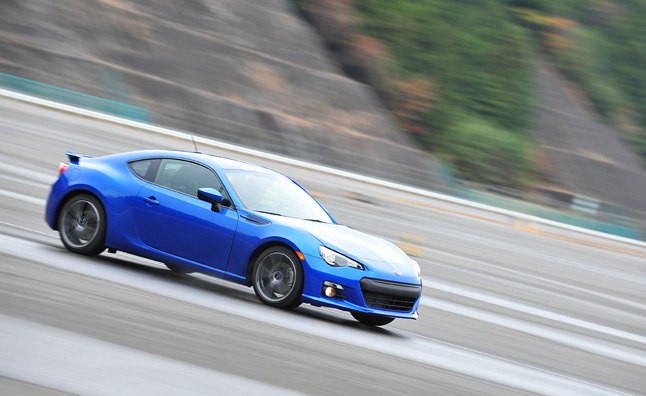 Probably the most talked about vehicles last year were the Subaru BRZ and Scion FR-S. Though the FR-S is more popular, the BRZ benefits from its limited production making it the rarer of the two. It simply needs no introduction.
With its lightweight body and precision handling that truly makes the BRZ a driver's car. Though some believe its underpowered with 200 hp, the aftermarket has done a fine job injecting even more performance into the 2.0-liter, flat-four engine. And with a starting price of $25,495, some enthusiasts won't mind digging into their pockets for more horsepower.
SEE ALSO: 2013 Subaru BRZ Review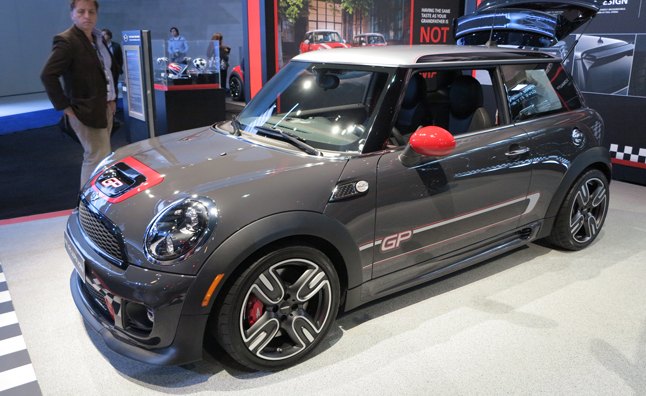 Boasting a turbocharged 1.6-liter powerplant with 218 hp and 192 lb-ft of torque, the MINI John Cooper Works GP has a top speed of 150 mph and is being heralded as the "fastest MINI ever built." It also turned in an 8 minute, 23 second lap time at the Nurburgring flexing its aerodynamic enhancements and handling capabilities. Limited to just 2,000 units, interested buyers should act fast. Priced at $39,950 it's quite the bargain for MINI lovers.
SEE ALSO: MINI John Cooper Works GP Makes US Debut: 2012 LA Auto Show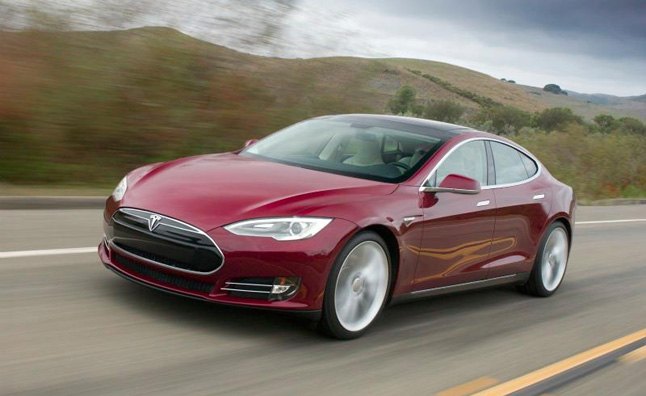 It's hard to believe that any electric vehicle could end up being a collectible, considering many are struggling to even leave dealership lots. But the Tesla Model S is an exception, offering plenty of performance with 362 hp and 325 lb-ft of torque, helping it accelerate to 60 mph extremely quietly in 5.6 seconds. The top-of-the-line performance model boasts 416 hp and 443 lb-ft of torque and shaves off 1.2 seconds in its 0-60 sprint. Starting at $58,570, it's not the most affordable EV out there, but it certainly offers the best all-around package.
SEE ALSO: 2013 Tesla Model S Review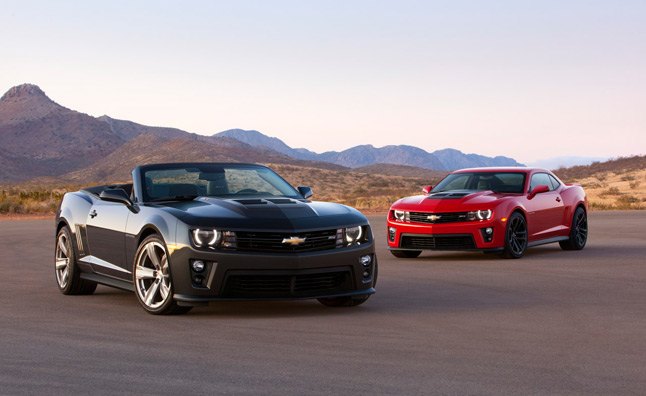 While some automakers are putting a focus on going green, Chevrolet has stuck to what it does best: Inject more horsepower into its sports cars. Using a 6.2-liter, supercharged V8, the Camaro ZL1 Convertible puts 580 hp and 556 lb-ft of torque at the hands of the driver in exchange for a starting price of $59,545. It's the American automaker's "most powerful production convertible ever" and will surely demand a premium years down the road thanks to its drop-top good looks and menacing V8 growl.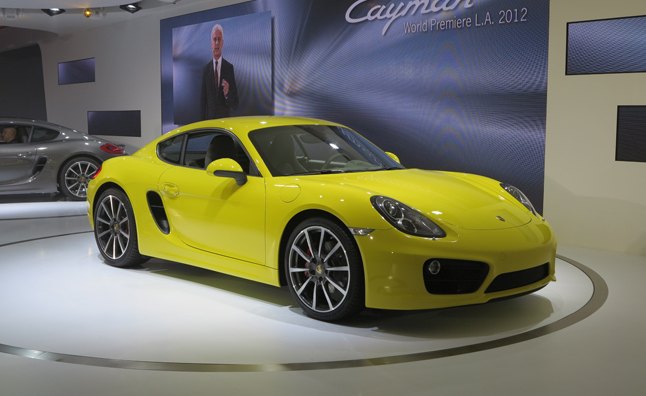 Some call it the 911's little brother, but the Porsche Cayman S won't stand getting pushed around anymore. Its newest iteration is powered by a 3.4-liter, flat-six with 325 hp and is just 0.1 seconds slower in accelerating to 60 mph (4.4 seconds) than the previous-generation 911. The new Cayman shares its platform with the 2013 Boxster, giving it a lower, wider, and longer profile. The Cayman S retails at $63,800 which nets you a sleek body and a luxurious interior.
SEE ALSO: 2014 Porsche Cayman Revealed With Last-Gen 911 Performance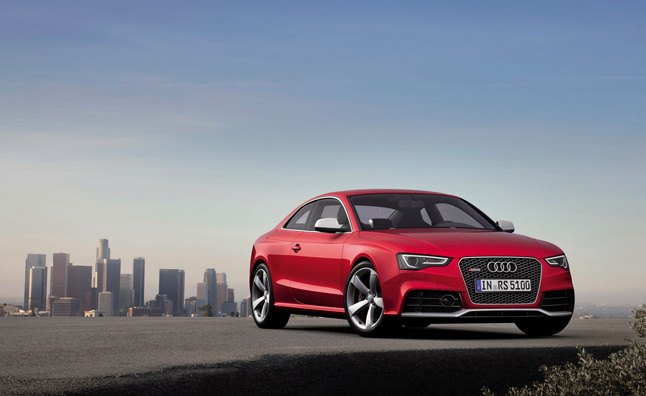 Featuring a 4.2-liter V8 under the hood with 450 hp and 317 lb-ft of torque, the Audi RS5 isn't the newest car on this top 10, but is certainly one of the most attractive. The German automaker raised the bar in the sports coupe segment when it first debuted its A5 model, and adding more aggressive styling and performance has turned the RS5 into a true winner. Starting at $68,900, its price is comparable to its German counterparts from BMW and Mercedes, but its aesthetics separates it from the competition.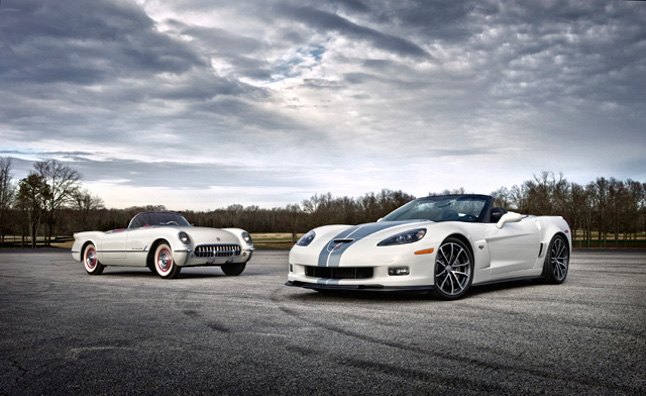 It may be hard to believe, but there are certainly some enthusiasts that aren't thrilled with the new Chevrolet Corvette Stingray's styling. Those are probably turning their attention now to the Corvette Convertible 427 which is powered by the automaker's 7.0-liter, 427 cubic-inch engine with 505 hp and 470 lb-ft of torque. Only available with a six-speed manual transmission, the Corvette Convertible 427 is everything a C6 enthusiasts could ask for. That is, if you have $75,925 lying around. Add to the fact that it celebrates the Corvette's 60th anniversary, and it's a no-brainer that it'll become a collectible.
SEE ALSO: Corvette 427 Convertible Celebrates 60 Years of America's Sports Car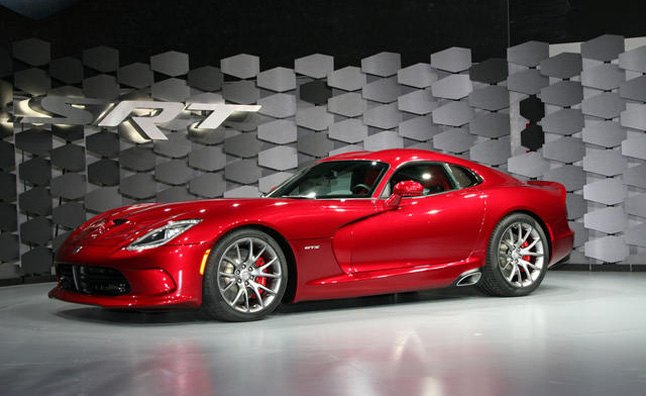 Last but not least, the SRT Viper barely slides onto the list with a starting price of $97,395. The reborn Viper has been garnering praise from all around the world, thanks to its beautiful, exotic good looks that is complemented by its 8.4-liter V10 powerplant with 640 hp and 600 lb-ft of torque. The flagship for the new SRT brand, the Viper is certainly going to be a collectible in the future, just like its predecessor is now.
SEE ALSO: 2013 SRT Viper is Still Mean, Now Beautiful Too: 2012 NY Auto Show
For more on this car and others check out our Future Cars pages.

Jason Siu
Jason Siu began his career in automotive journalism in 2003 with Modified Magazine, a property previously held by VerticalScope. As the West Coast Editor, he played a pivotal role while also extending his expertise to Modified Luxury & Exotics and Modified Mustangs. Beyond his editorial work, Jason authored two notable Cartech books. His tenure at AutoGuide.com saw him immersed in the daily news cycle, yet his passion for hands-on evaluation led him to focus on testing and product reviews, offering well-rounded recommendations to AutoGuide readers. Currently, as the Content Director for VerticalScope, Jason spearheads the content strategy for an array of online publications, a role that has him at the helm of ensuring quality and consistency across the board.
More by Jason Siu
Published February 4th, 2013 6:32 PM
Popular Articles
Latest Comparisons
Car Buying Tools