2 Views
Caterham Planning Renault-Based Crossover, City Car
July 5th, 2013 3:02 PM
Share
We're committed to finding, researching, and recommending the best products. We earn commissions from purchases you make using links in our articles. Learn more here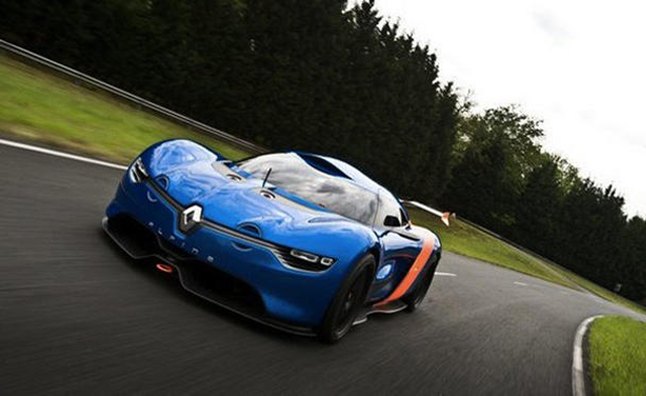 Besides partnering on a sports car, it looks like Renault and Caterham are also expected to produce a small crossover and a city car together.
"Sports cars will do well but the city car and SUV are what the (Asian) market really wants," Caterham Chairman Tony Fernandes told Reuters. "If we get the SUV right it will be huge."
Both models may launch sometime soon after the sports car, which is expected in 2016. The automakers will leverage collective experience from F1 racing to try and establish the Caterham-branded Renaults as contenders in the performance segment.
SEE ALSO: Renault-Alpine Sports Car on Track for 2015
The crossover will try to emulate the success of the Range Rover Evoque according to Fernandes. Both models will be shipped to Asia in semi-finished form, where they will be completed.
The joint sports car is expected to have initial production of "several thousand," a number which Fernandes says will be much higher for the crossover and small car.
Caterham is "unheard of in Asia but it will become better known as we move up the F1 grid," said Fernandes. "The new models will have Renault engines so it's important to have a Renault engine in the F1 car."
[Source: Reuters]
Stephen Elmer
Stephen covers all of the day-to-day events of the industry as the News Editor at AutoGuide, along with being the AG truck expert. His truck knowledge comes from working long days on the woodlot with pickups and driving straight trucks professionally. When not at his desk, Steve can be found playing his bass or riding his snowmobile or Sea-Doo. Find Stephen on <A title="@Selmer07 on Twitter" href="http://www.twitter.com/selmer07">Twitter</A> and <A title="Stephen on Google+" href="http://plus.google.com/117833131531784822251?rel=author">Google+</A>
More by Stephen Elmer
Published July 5th, 2013 3:02 PM
Popular Articles
Latest Comparisons
Car Buying Tools